Hempvana Arrow Posture and Pain Relief Cream Review: Do They Work?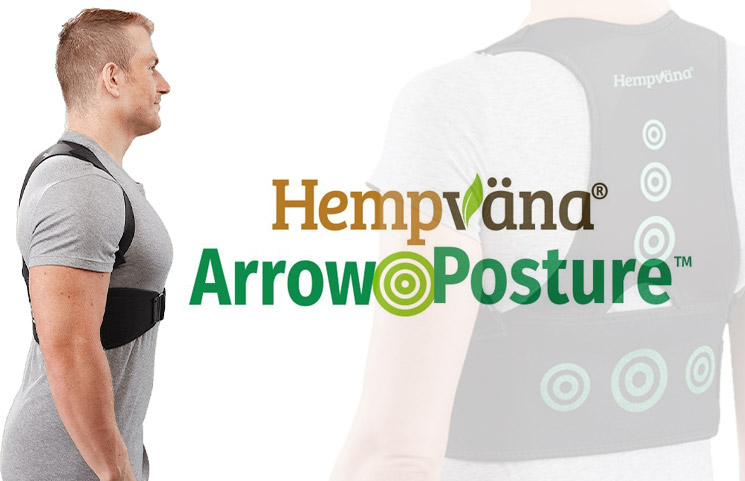 - ad -

Back, shoulders, neck pain and stiffness are common problems among today's society. With the right tool, you can now address these problems, all by correcting your posture.
One of the main reasons why consumers experience back pain is due to poor posture. When people sit down or spend significant amounts of time looking at their phones, they are already exhibiting poor posture that causes pain in the upper back, shoulders, and even your neck. With the Hempvana Arrow Posture, you can start correcting these bad habits.
The Hempvana Arrow Posture is made from woven hemp fibers that aids in keeping you dry and straps that can easily be adjusted to any size. It is a slip-on back support device that only requires you to tighten it around the shoulders and the waist. Wearing it is also very comfy, so you won't have to worry about being uncomfortable while wearing the posture support, as the website says, the product is "Scientifically designed to help give you relief from the aches and pains of everyday life"
An important thing to note with this product is that it can be worn underneath your clothes. However, since the Hempvana posture-corrector is not entirely flat, you can choose to wear the support brace on top of your clothing also. The Hempvana Back Support is also moisture-wicking, which allows you to stay dry and comfortable while wearing the support.
The Hempvana Back Support brace will aid in keeping your back and neck aligned, and will keep your shoulders from rolling forward which aids in correcting your posture. The use of hemp in the device as found on the products website states "Wearing Hempvana Arrow Posture can help alleviate pain and strain associated with text neck, poor posture, and slouching."  The Hempana Arrow Posture looks to be able to deliver wonderful results.
The Hempvana pain relief cream is a maximum-strength hemp seed extract product that is an extra add-on to the Arrow Posture support garment. It contains 10% trolamine salicylate and added extra benefits towards stiffness, dry skin, muscle soreness and inflammation according to the official sales page. The Hempvana pain relief cream is said to be fast-acting and highly absorbable to reduce any swelling, bruising or bodily discomfort you are experiencing. Users have the option of adding the pain cream for an extra $10 per bottle.
Overall, this product is a good investment at the price, especially when you want to correct your posture. Posture is often an overlooked habit and poor posture can cause several health problems overtime. The Hempvana Arrow Posture would then be considered as useful since it is an easy-to-wear posture-correcting tool.