Gravity Blankets: Self-Cooling Weighted Blanket for Sleep and Stress Relief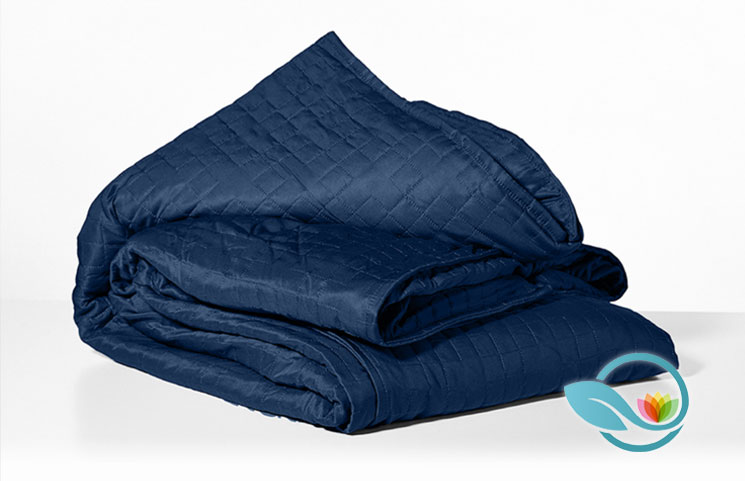 - ad -

Gravity Blanket is a weighted blanket that is designed to offer cooling to the user, giving the comfort of the weight without heating them up. The blanket is available in both full size and travel size from the official website.
What is Gravity Blanket?
Weighted blankets are a helpful way to naturally comfort the body and relax the nervous system, creating the sensation of being hugged or just held. This simple sensation has the power to increase serotonin levels for a more positive mood, and it can naturally increase melatonin, which is the hormone that the body releases for sleep.
The Gravity Blanket is able to deliver this comfort without a need for a prescription or anything else. As a result of sleeping with a weighted blanket, many people experience deeper sleep and less stress, which is common with all of these blankets. The Gravity Blanket, specifically, has a cooling mechanism, helping the user to prevent overheating and becoming uncomfortable.
The duvet cover for the blanket is machine washable, but the inner weighted blanket should only be washed by hand.
Purchasing Gravity Blanket
Consumers have two options when making their purchase – full size or travel size, depending on their needs.
The full-size version of the Gravity Blanket is available for $259 and is 72" by 48", whether the user gets a 15-lb., 20-lb., or 25-lb. blanket. Consumers have the choice of white, grey, or navy. If the user is unsure of the weight they should buy, they can check the Detailed Sizing Guide on the website. The travel size – Gravity on the Go – is available for $175 and is only available with a weight of 10lbs.
Along with the Gravity Blankets, consumers have the option of other weighted products for the same stress-relieving purposes. Consumers can also purchase:
The New Cooling Blanket ($259)
Gravity x Calm Collaboration blanket ($269)
Weighted Sleep Mask ($39.99)
Thermo-Comfort Weighted Sleep mask ($50)
Faux Fur Duvet Cover ($120)
Duvet Cover ($90)
There are also several books to educate consumers on how to relieve anxiety and how to urge their brain into a lucid dreaming state.
Users have free shipping for each order. Furthermore, if the user finds the cost too expensive, they can break down the payments into four installments for any of the products.
Contacting the Creators of Gravity Blanket
Even with the information online, consumers may find themselves with other questions. The FAQ section of the website should address these issues, but there is an option to send a question by clicking the "Submit a request" link.
Gravity Blanket Summary
Gravity Blanket provides a level of comfort that a regular blanket simply doesn't. With the option of choosing from several weights and several blanket styles, the customer can get the accessory that they need to relax on the couch or drift off to sleep comfortably.
Upon entering the website, consumers are given an opportunity to get a $10 discount off the purchase.