Gravity Blankets: Self-Cooling Weighted Blanket for Sleep and Stress Relief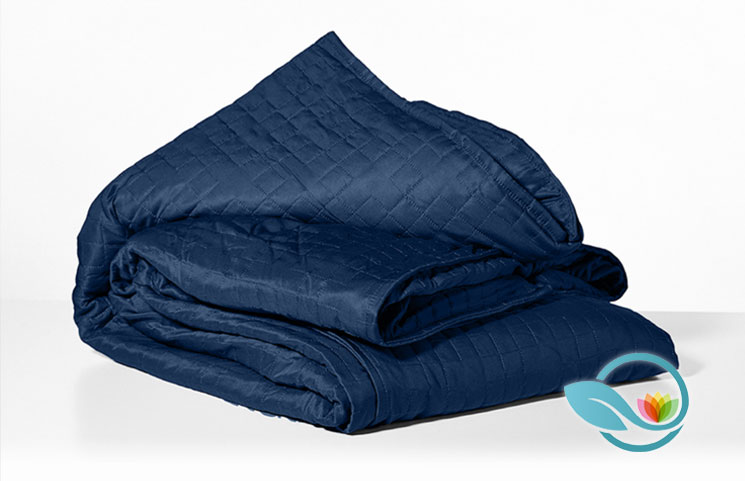 Gravity Blanket is a weighted blanket that is designed to offer cooling to the user, giving the comfort of the weight without heating them up. The blanket is available in both full size and travel size from the official website.
What is Gravity Blanket?
Weighted blankets are a helpful way to naturally comfort the body and relax the nervous system, creating the sensation of being hugged or just held. This simple sensation has the power to increase serotonin levels for a more positive mood, and it can naturally increase melatonin, which is the hormone that the body releases for sleep.
The Gravity Blanket is able to deliver this comfort without a need for a prescription or anything else. As a result of sleeping with a weighted blanket, many people experience deeper sleep and less stress, which is common with all of these blankets. The Gravity Blanket, specifically, has a cooling mechanism, helping the user to prevent overheating and becoming uncomfortable.
The duvet cover for the blanket is machine washable, but the inner weighted blanket should only be washed by hand.
Purchasing Gravity Blanket
Consumers have two options when making their purchase – full size or travel size, depending on their needs.
The full-size version of the Gravity Blanket is available for $259 and is 72" by 48", whether the user gets a 15-lb., 20-lb., or 25-lb. blanket. Consumers have the choice of white, grey, or navy. If the user is unsure of the weight they should buy, they can check the Detailed Sizing Guide on the website. The travel size – Gravity on the Go – is available for $175 and is only available with a weight of 10lbs.
Along with the Gravity Blankets, consumers have the option of other weighted products for the same stress-relieving purposes. Consumers can also purchase:
The New Cooling Blanket ($259)
Gravity x Calm Collaboration blanket ($269)
Weighted Sleep Mask ($39.99)
Thermo-Comfort Weighted Sleep mask ($50)
Faux Fur Duvet Cover ($120)
Duvet Cover ($90)
There are also several books to educate consumers on how to relieve anxiety and how to urge their brain into a lucid dreaming state.
Users have free shipping for each order. Furthermore, if the user finds the cost too expensive, they can break down the payments into four installments for any of the products.
Contacting the Creators of Gravity Blanket
Even with the information online, consumers may find themselves with other questions. The FAQ section of the website should address these issues, but there is an option to send a question by clicking the "Submit a request" link.
Gravity Blanket Summary
Gravity Blanket provides a level of comfort that a regular blanket simply doesn't. With the option of choosing from several weights and several blanket styles, the customer can get the accessory that they need to relax on the couch or drift off to sleep comfortably.
Upon entering the website, consumers are given an opportunity to get a $10 discount off the purchase.
Hydralyte Electrolyte Drinks: Ready to Drink Hydrating Sports Nutrition Products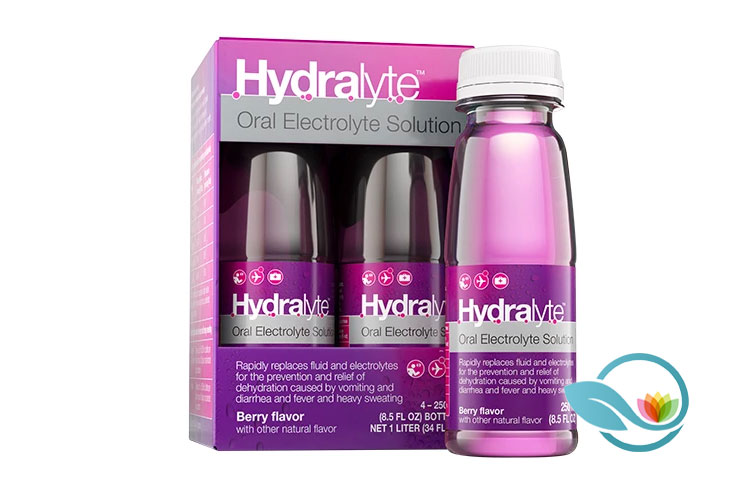 Electrolyte drinks are huge in popularity and help to rehydrate the body during sports and exercise. The problem with the majority of sports drinks is that they contain high amounts of sugar and not as many electrolytes. Hydralyte is a new clinical form of hydration that contains 75% less sugar and four times more electrolytes than the leading sports drinks. Hydralyte is available in a variety of formats which makes them easy to carry and bring wherever you need them. Ready to drink liquids are available in addition to tablets, powders, and freezer pops. They contain the right balance of sugar, salt, and water for rapid rehydration. They are safe to use making them suitable for all ages.
Hydralyte is available in multiple formats as well as flavors including orange, berry, and lemonade. The electrolyte tablets dissolve quickly, and each tube comes with a total of 10 servings for a cost of $9.99. The tube is small and portable making it easy to throw in a bag or store for your convenience. The electrolyte powders mix easily into water and are available in single-serving packets for $9.99 or a bulk tub for $54.99. Free shipping is available on all effervescent electrolyte tablets and electrolyte powders. Hydrolyte ready to drink electrolyte liquids, also available in orange, berry, and lemonade, and last up to 30 days in the fridge after opening. The freezer pops are a great option for a refreshing and rehydrating treat available for $6.99 for a box of 16 freezer pops.
Hydralyte's goal is to provide their customers with top quality clinical hydration that is both convenient and effective. The clinical formation is based on the World Health Organization's criteria for fast and successful rehydration. It helps not only to reverse dehydration but also to prevent it. It is beneficial in treating heavy sweating, recovery, vomiting and diarrhea, travel, and fever. They have been leaders in the Australian market for a decade and are available at various retailers in Canada and the US as well as online. It is recommended by health care professionals and the health benefits make it the brand that everyone should reach for.
Airloom Supplement: Conscious Seasonal Wellness for Immune Health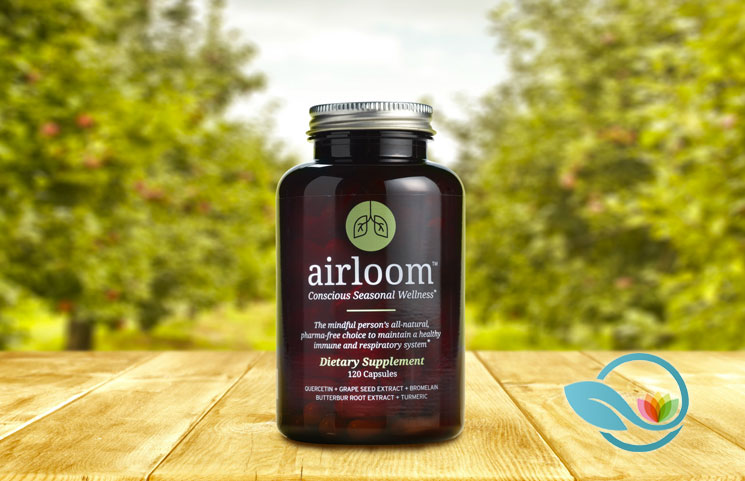 Allergy season is coming up, which means that men and women may want to start thinking about how they can protect and maintain their immune and respiratory systems. Breathing well during allergy season can make a significant difference in one's wellness and to their quality of life. Those who are looking for a natural method that may be able to provide support against allergies may want to consider a new supplement on the market called Airloom Conscious Seasonal Wellness. With this formula, users may be able to receive the support that they need.
About Airloom Conscious Seasonal Wellness
Airloom Conscious Seasonal Wellness is a formula that is designed to help men and women maintain a healthy immune and respiratory system. As the brand explains on its website, its formula "helps keep your immune system in chill mode by supporting a healthy immune response to seasonal stress." The natural formula blend features five ingredients that work to maintain healthy histamine levels and to keep one's sinus and nasal passages clear. With the right supplement on hand during allergy season, users can get the full support that they are hoping for.
The Ingredients in Airloom Conscious Seasonal Wellness
There are a number of potent and powerful ingredients in Airloom Conscious Seasonal Wellness. Here are the main ingredients in the product so that users know what to look forward to:
Organic quercetin
Organic grape seed extract
Organic bromelain
PA-free butterbur root extract
Organic turmeric
These potent, powerful, and natural ingredients are all-natural, dairy-free, soy-free, and gluten-free. Users can use the formula knowing that they are making a smart decision for their needs.
Every batch of the formula is tested by an independent third-party laboratory before it is sold. This way, users can feel confident that the products are pure and potent substances that may work well. The product is also made in an FDA-registered facility under stringent quality control guidelines.
Airloom Supplement Review Summary
Overall, those who are interested in a health support supplement that may be able to address allergies may want to consider giving Airloom a chance. To learn more about the product and to place an order, just visit the brand's website today.
Xlear Spry Dental Defense: Healthy Oral Care Chewing Gum with Xylitol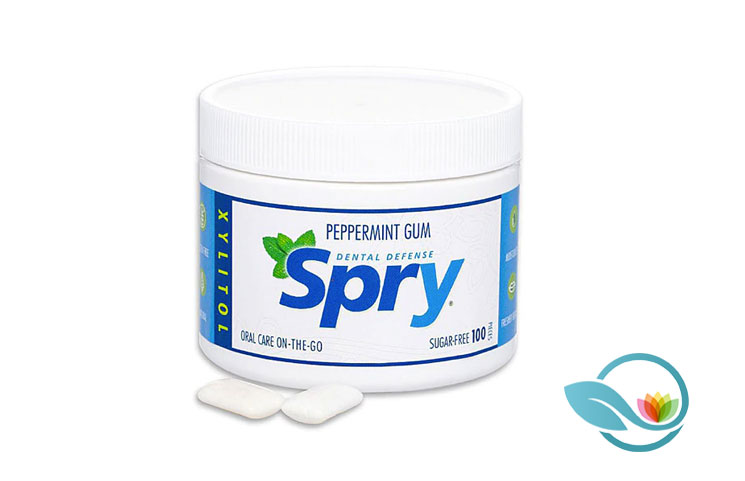 One's oral health is just as important as their general health. Though visiting a dentist and practicing proper dental hygiene are certainly ways to keep one's dental health in good condition, the results are only as effective as one's efforts and the products that users incorporate into their lifestyle. With that, this review would like to introduce a dental care brand that has a number of products that could work well. The brand, called XLear Spry Dental Defense, is a brand dedicated to natural oral care.
About XLear Spry Dental Defense
XLear Spry Dental Defense is a brand that offers a complete line of natural oral care products that feature xylitol, a natural sweetener The brand's formulas are also supported by clinical studies, and all of the products available in the Spry Dental Defense System feature amounts of xylitol that has proven effective. Those who use the products may experience the positive and immediate results that they are hoping for, so long as the use the formulas on a regular basis and as directed. As the brand explains on its website, its products are the "safest, most effective way to a white, healthy, and cavity-free smile for your whole family."
Why Choose Spry Dental Defense?
There are a number of reasons that users may want to choose Spry Dental Defense over other dental care systems on the market. Here are a few of the potential advantages of choosing Spry:
These qualities may make Spry Dental Defense the appropriate go-to option for one's dental care needs. Those who are looking to experience the best results may want to add the products to their routine on a regular basis and as directed.
The Bestsellers
The main bestselling products on the brand's website, as identified by the brand are:
Spry Peppermint Gum
Spry Cool Mint Oral Rinse
Berry Blast Mints
Fluoride Free Peppermint Toothpaste
Spry by Xlear Review Summary
Overall, those who are looking for quality dental care products that they may be able to count on to provide promising results may want to consider Spry by Xlear. To learn more about the brand and its products, just visit the brand's website today.