Ebb Sleep: PrecisionCool Technology to Help Racing Mind and Brain Activity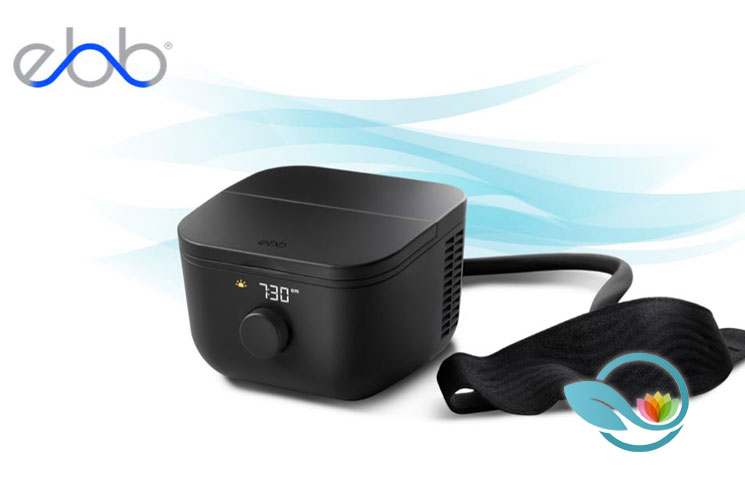 - ad -

Getting a good night's sleep is of upmost importance. Those who sleep well throughout the night can awaken refreshed, revitalized, and ready for the day. Unfortunately, there are many different issues that men and women can encounter that prevent them from sleeping well – one of the most prominent being overheating. Body heat and the summer heat can both make it difficult to fall asleep and to stay asleep throughout the night. For that reason, it may be time to consider technology that can keep one cool and refreshed. With that, this review would like to introduce Ebb with PrecisionCool Technology.
About Ebb Sleep and Success
Ebb PrecisionCool Technology is a new product that may help men and women sleep better and more comfortably throughout the night. It is a cushion that is filled with fluids that are designed to deliver perfect, precise, and continuous temperature cooling qualities just to the right spots. Further, the product is adjustable so that users can personalize the cooling qualities in a manner that suits them and their needs. The comfort band can also be adjusted to fit one's head shape, and it has three layers so that users can sleep in any position.
Bedside Controller for Easy Control
To make the process of controlling the temperature easier, the product comes with a bedside controller. It has a leak-locked cartridge and a proprietary fluid mix that contains no harsh chemicals or preservatives. The controller makes it easier for users to manage the temperatures throughout the night and to remain comfortable and in the best condition possible. Very few products on the market are able to provide the same support as the simplicity of Ebb Sleep and Success.
As the fluids diminish, users can order a replenish kit and new comfort bands so that they can stay in the best condition possible throughout the night. The replacement items are not only easy to set up, but they are affordable as well.
The Ideal User
As the brand explains, its product is ideal for those who struggle with a "racing mind" at night, who have trouble sleeping, and who have found that other products simply do not work well for them as they try to sleep. This is an organic, drug-free, and safe sleep aid that can enable adult men and women of all ages to get a better night's sleep. The product may be able to promote a satisfying night's sleep.
Clinically Tested
Ebb has also been clinically testing. As the brand explains on its FAQ, three independent clinical studies have been conducted at sleep centers across the United States. Over 230 individuals participated in around 3,800 research nights to determine the benefits of Ebb technology. The primary randomized controlled trial's participants used Ebb technology and were assessed by Polysomnographic recordings, which were then analyzed by sleep clinicians. The results showed that the cooling produced "improvements in the ability for participants to fall asleep and enter deeper, more restorative sleep faster." Further, participants have not experienced side effects.
A Free Trial
Those who are interested in trying out Ebb technology have the opportunity to first try the free trial. The free trial is "absolutely risk-free." The trial lasts for 30-nights. All that one needs to do is to place a credit card on file with Ebb, and the product will be shipped directly to one's home. Those who are not completely satisfied with the product can call the bring within 30 days and return the product – no questions asked and no strings attached. If one decides to keep the product, then their credit card will be charged. The brand accepts most major credit cards, including VISA, Mastercard, AMEX, and Discover.
Why Choose Ebb?
There are many reasons to choose Ebb over other products on the market. Here are just a few of the features of the device that may make it a prime go-to option for men and women who are looking for a positive sleep solution:
Effectiveness proven by clinical trials
Significant improvement in sleep compared to placebo groups
Precision cooling technology
100 percent drug free
No lingering side effects
No memory loss
No loss of coordination
These are just a few of the main reason to choose Ebb. The product is a positive, reliable, and potentially effective sleep solution for those who are looking to finally wake up refreshed and revitalized.
Easy to Use
Another promising quality associated with Ebb is that it is easy to use. The temperature settings are on the dial and help promote the natural onset of sleep. Users can choose the temperature that they are most comfortable with and if they'd like to adjust, then they can do so. P1 is the coolest setting, while P10 is the warmest. Users can also change positions throughout the night, without having to worry about changing the effectiveness of the product.
Positive Testimonials
There are many different ways to determine whether a product may be a good choice. One such method is to read the testimonials. In this case, there is a testimonial page on the brand's website that features a number of user experiences, many of which are positive and promising. Further, at the end of the day, if one does not like the product within 30 days during the free trial, the product can be returned. On the other hand, if one tries the product and it works well, then all the better.
Ebb Sleep Summary
Overall, those who are seeking a better night's sleep, comfort, and relaxation, then they may want to consider Ebb sleep technology. The device is easy to use, its effectiveness is promising, and it may be able to help men and women of all ages get the sleep that they are striving for. To learn more and to get started, just visit the brand's website today. The website can be visited here.