Early evening exercise doesn't affect sleep and may also help lower appetite reveals study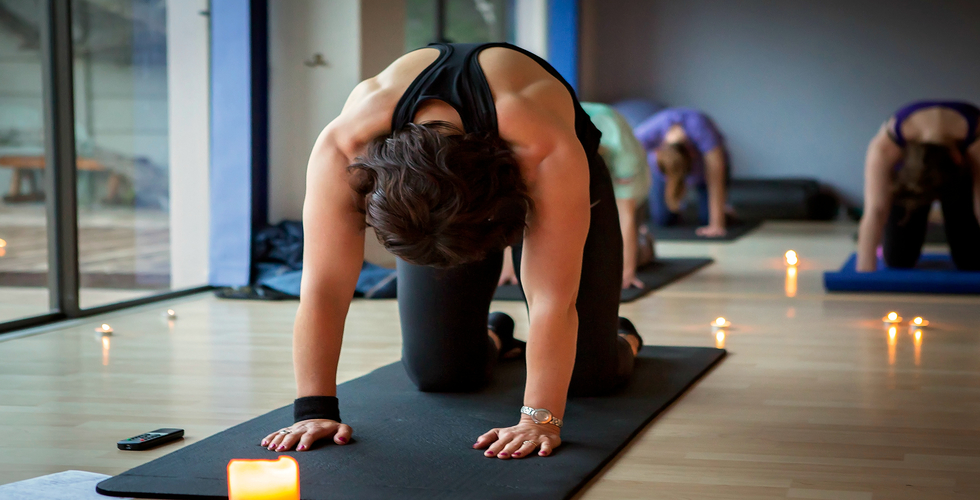 If you wish to shed those extra pounds then it's important to monitor your health on a regular basis. To reduce your weight in a natural, healthy way, you need to take the first step of setting realistic goals for yourself which you can reach in the coming weeks. Besides, exercising regularly is also important. However, due to the hectic lifestyle that we lead today, there are several adults out there who find it tough to remove time to exercise. Another blockade preventing people from engaging in early evening exercise is the false belief that indulging in a high-intensity workout regime during such hours impacts their sleep.
However, as per a new study carried out by researchers at Charles Sturt University in Australia, engaging in half an hour of high-intensity exercise routine during early evening does not cause any negative effect on sleep and can also lower appetite.
For the study, the researchers had 11 middle-aged men who were asked to finish 3 experimental trails in order to evaluate the sleep as well appetite response they had towards exercise performed thrice a day: morning between 6 to 7 am, noon between 2 to 4 pm and lastly evening between 7 to 9 pm.
During the three trails, the participants were asked to complete high-intensity cycling which also involved 6 1-minute max-intensity sprints along with 4-minutes of resting period. The researchers collected their blood samples before and after they performed the exercise in order to analyze the hormones related to appetite. Besides, the researchers also conducted multiple tests during sleep in order to investigate the sleep stages of the participants.
The study results revealed that doing exercise in the early evening didn't have any major impact on sleep. It further showed that both evening and afternoon high-intensity workout had an association with major reductions in appetite-related hormone known as ghrelin.
It's significant to consider that just a single high-intensity session of exercise wasn't associated with reductions in hunger. However, the result still supports the fact that that following such an exercise regimen in early evening hours is a workable option.
The lead author of the study, Penelope Larsen said that the team hopes to carry out similar studies by involving women in order to investigate whether the appetite and sleep response they have is different from men. Besides, as this study considered just high-intensity exercise, it would be helpful to determine long term appetite and sleep responses of participants when such an exercise regimen is followed during the morning, evening as well as afternoon.
The study appears in the Experimental Physiology journal.
Fantastic Keto: Truly Real Benefits?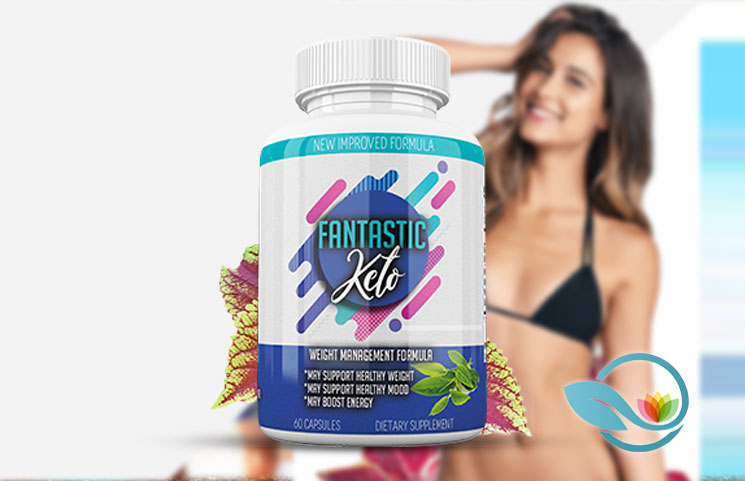 The Fantastic Keto supplement has been mentioned by a number of influencers online, and it continues to gain traction in certain corners of the web. But for the wary consumer in a competitive keto supplement market, does the Fantastic Keto product really pass the success test? On the surface, the company claims that their product activates the creation of HCA, or Hydroxycitric Acid, which is a key catalyst in the weight loss process.
Fantastic Keto Overview
Company Name: Fantastic Keto
Product Name: Fantastic Keto Dietary Supplement
Website: www.fantasticketo.com/v3/
Phone: (888) 246 4682
Return Address: Returns c/o Fantastic Keto PO Box 61553, Savannah, GA 31419
Creation Date: 2019
Supplement Price: $4.95 (14-day trial) + $89.95 (if the trial has not been cancelled at the end of the trial period)—be careful!
Claims and Warrants
According to the company's official website, there are three steps to the Keto diet. Instant fat burn, followed by accelerated fat burn, and then a full-body transformation. Following these steps, their product supposedly helps by assisting in the production of key hormones which contribute to the quick-burning of fat. A Keto diet aided with their supplement should theoretically ramp-up a weight loss regimen.
Fantastic Keto Verdict
Consumers should approach this company with a kind of guided skepticism. While their product sounds great on the surface, it does not have the proven track record necessary to warrant a quick purchase. More research is certainly necessary, and readers should be very aware of the charging practices of the company; failing to cancel the $4.95 subscription in time could be a costly mistake.
Marathon Keto: Safe Diet Product?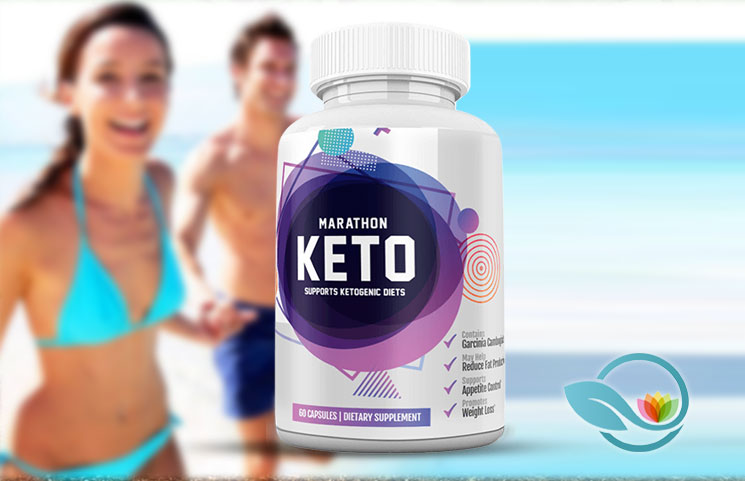 Grabbing ahold of the keto trend dominating the supplement industry, Marathon Keto offers a supplement that can help the body to reach a state of "ketosis," wherein the body burns fat instead of carbohydrates. Though the company offers a litany of information on the nature of their products, the exact scientific proof for their success stories might need some additional research.
Marathon Keto Overview
Company Name: Marathon Keto
Product Name: Marathon Keto Supplement
Website: theketotrick.com/Spring-Promo-USA-Beach/
Phone: (888) 685 3136
Return Address: Call customer service for details
Creation Date: 2019
Supplement Price: $4.97 (14-day Trial) + $99.94 (if trial is not canceled 14 days after trial)—careful!
Claims and Warrants
Much of the company's website is devoted to explaining the way that the keto diet functions, while very little actually outlines how their product assists in the weight loss process. This doesn't necessarily discredit the organization entirely, but consumers need to be aware that this product is marketed as a dietary supplement and should aid in the dieting process—not replace it entirely.
The Verdict
The jury is still out on Marathon Keto. While more information continues to become available, it is recommended that consumers conduct exhaustive research into both the company and this particular product before making a purchase. Additionally, readers should be duly aware of the charging practices of the company. If they fail to cancel their $4.97 trial, users can be charged nearly $100 for the next round of shipments. Be careful out there, supplement fans!
Two deaths in a week forces Shaw Air Force Base to suspend its physical fitness testing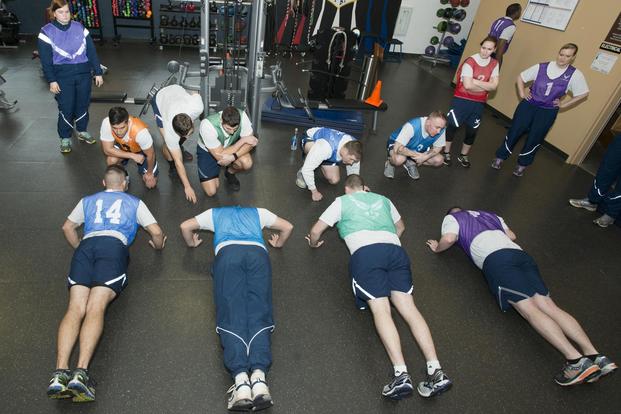 Any deaths at any premise are a major cause of concern. Such a case has rattled Shaw Air Force Base as well. Due to this the officials have been forced to shut down the ongoing training programs happening and led them to investigate the deaths much more seriously.
Shaw Air Force Base says it is suspending physical wellness testing while it examines the passing of two pilots inside seven days following physical wellness appraisals.
Twentieth Fighter Wing Commander, Col. Derek O'Malley said:
"We will be as transparent as we possibly can as we work through this."

"It's been a devastating couple of weeks here at Shaw, with the loss of our teammates."
O'Malley said in a Facebook post on Sunday night. The cause of deaths hasn't been determined. Either they have not been divulged to the media which is creating even more frenzy.
Senior Airman Aaron Hall passed away "from wellbeing confusions" at 8:47 a.m. on Saturday at Prisma Richland Hospital in Columbia, as per authorities at Shaw Air Force Base. Senior Airman Amalia Joseph passed away the past Sunday at 3:20 a.m. at Prisma Health Tuomey, as per base authorities.
The general vibe at the Shaw Air Force Base is quite morbid and upsetting at the moment with the unit members feeling sorry for the loss of their brethren's. The speculations of such sudden demise of both the pilots are high which has led to widespread distress. The officials are also doing their best to evade such gloomy vibe at the base and make it easier for the people to cope.
Both pilots go from "wellbeing entanglements" which happened after the consummation of two separate authority Air Force physical wellness appraisals, as indicated by authorities. Both aviators were from the Component Maintenance Squadron and cooperated in the Electronic Warfare area. Losing people from team does hit the motivation of people.
"We don't know what caused these deaths, but we are exploring every possibility to get the answers we need to prevent this from happening again," O'Malley said. "I have suspended all PT testing, and we're looking closely at our processes and investigating their work environment for anything that may have contributed to these tragedies."
O'Malley proceeded to state:
"We will do everything in our power to make sure these types of tragedies never happen again."