Dr. Brite: Hand Sanitizing Soaps, Oral Health Care and Cleaning Essentials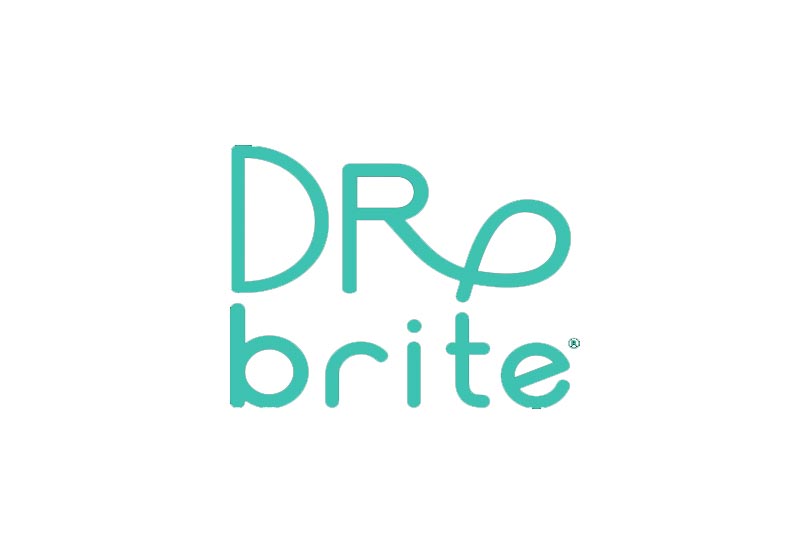 - ad -

With the coronavirus pandemic currently sweeping the globe, people all over the world are looking for high-quality products to maximize their personal hygiene. In this regard, Dr. Brite is currently offering users with items such as sanitizers, disinfectant sprays, and soaps containing efficacious nutrients that can help neutralize various harmful viruses, fungi, and biological agents in a quick, and effective manner.
Why Choose Dr. Brite?
U.S. Made Products: All of Dr. Brite's unique offerings have been processed/manufactured in an eco-friendly facility that is based in Southern California (Fullerton).
Efficacious Ingredients: The ingredients that have been used to create all of the company's products are natural and do not contain any traces of fillers, binders or other harmful additives.
Sustainable Action: All of the ingredients used by Dr. Brite (with the exception of Neem Oil) are grown in a sustainable manner within the United States of America. Not only that, processing and packaging is also done in facilities are that are duly audited by relevant regulatory authorities every few months.
Community Outreach: As per the official company website, the folks over at Dr. Brite donate 5% of their annual profits (in the form of products or cash donations) to local nonprofit groups.
Gluten-Free, Non-GMO, and Vegan: All of the nutrients that are used to create Dr. Brite's various offerings do not contain any harmful allergens and are completely vegan in nature.
What Dr. Brite Offers
Dr. Brite Protect:
This high-quality hand-sanitizer contains 70% isopropyl alcohol to help fight germs as well as eliminate various viruses in a fast, efficacious manner. Not only that, the solution also contains hydrogen peroxide along with other essential oils that have been found to deliver a wide array of anti-bacterial and anti-microbial related benefits.
There are a number of size variants available — such as 16 oz, 3.4 oz, 128 oz — for $19.95, $39.99, and $149 respectively.
Dr. Brite Purify:
This solution can be thought of as a versatile, medical-grade cleaner that can help disinfect a wide range of surfaces such as kitchen counters, tabletops, etc in a quick, effective manner. Thanks to the product's premium anti-microbial formula, Purify has been found to be highly effective in various different settings.
Other key facets of Dr. Brite Purify include:
It has been made with responsibly sourced ingredients.
Each unit contains an efficacious mix of 65% Ethyl Alcohol & 5% Isopropyl Alcohol.
The product has been clinically shown to help combat germs.
Dr. Brite Purify contains hydrogen peroxide as well as other essential oils that are known for their various anti-bacterial and anti-microbial benefits.
Each purchase provides users with a 32oz Filled Bottle as well as a 128oz Gallon Refill. A single unit is currently available for $99.99 or 4 interest-free installments of $25.00
Dr. Brite Cleanse –
Castille Soap: As the name suggests, this is a premium CITRUS Castile soap that has been made using a wide array of pure, natural ingredients along with organic oils that have been found to cleanse and moisturize one's skin without any adverse effects.
The product is soft on one's skin since it does not contain any detergents or sulfates.
The soap solution has been made using 100% pure USDA certified organic, vegetable-based ingredients.
Dr. Brite Cleanse is extremely versatile and can be used for cleaning one's face, hair, body (as well as dishes, household items etc.)
A single bottle contains 16 oz of the solution and is available for a sum of $14.99.
Dr. Brite Availability and Ordering
The easiest way to place an order is via the official company website. Additionally, it also bears mentioning that all of the aforementioned product prices do not factor in shipping and handling charges (which may vary depending upon one's location). As an added note to consumers, the Dr. Brite website states due to the Covid-19 coronavirus pandemic, all sales are final with no returning of any purchased products or money, "To ensure the health and safety of our Team Members and customers during this critical time, we are suspending our current return policy and all sales are final."
For questions and concerns, the Dr. Brite customer service team can be reached by phone at (949) 748-7873, on Monday – Friday from 9AM to 5PM PST* Company address, 1536 Kimberly Ave Fullerton California 92831 United States

Payments can be made using a host of safe and secure monetary avenues including PayPal, Mastercard, Visa, AMEX, etc. In case users have any doubts about the above-stated products, they can shoot an email to the following address: [email protected]