HomeBiotic: Probiotic Spray to Protect Home from Mold, Mildew and Odor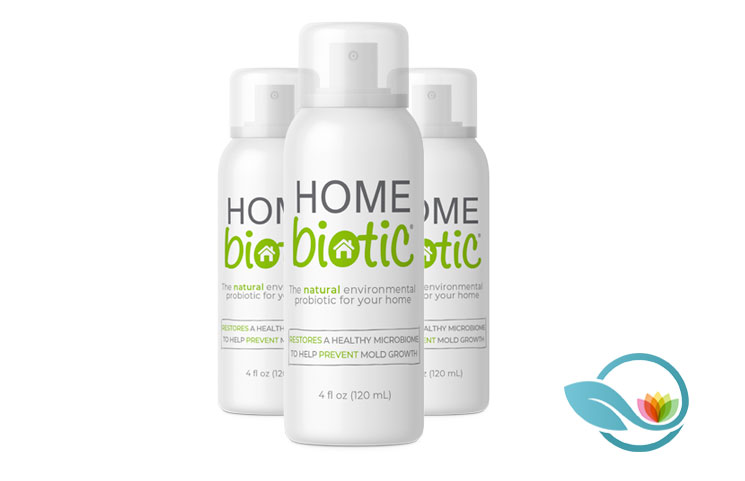 - ad -

Home Biotic is a probiotic solution that protects your home from mold and removes musty odors. It restores healthy bacteria, which naturally helps prevent the growth of mold and mildew, and helps eliminate musty odors, popularly known as "basement smell."
Thousands of customers are happily using the product. Besides, the manufacturers themselves have been using it for years. Importantly, HomeBiotic was successfully tested by the toughest mold prevention test available. Overall, HomeBiotic users have a secret weapon against mold, mildew, and musty odors. Nothing hinders you from getting the same defense for your home.
Benefits of Using HomeBiotic
The live probiotic spray for your home offers the following benefits:
It restores the balance of healthy bacteria to your home
It helps prevent the growth of mold and mildew
It eliminates the cause of musty odors
It reduces the use of chemical products and air fresheners
Feature Highlights
Laboratory proven: HomeBiotic passed through independent laboratory test that qualified it to inhibit mold growth. During laboratory testing, samples treated with HomeBiotic had 90% less mold growth than untreated samples.
Mold growth prevention: This product blocks mold growth before it becomes a problem. HomeBiotic introduces essential bacteria to your home environment, which helps block mold growth before it causes a problem.
Healthy home defense: Importantly, HomeBiotic creates a healthy immune system defense for your home. Each spray adds millions of healthy bacteria, which form a living defense to protect against mold, mildew, and musty odors.
Simple and easy to use: Just point and spray as required. Simply spray a light mist onto any areas that might grow mold or have musty odor. Apply daily for seven days and repeat weekly or as needed.
Overall, HomeBiotic is healthy, eco-friendly, and safe for your home, family, and pets. The product is made with healthy soil bacteria and is 100% safe. It has no chemicals whatsoever.