Halefresh Pure Citric Acid: Premium Food-Grade Benefits and Uses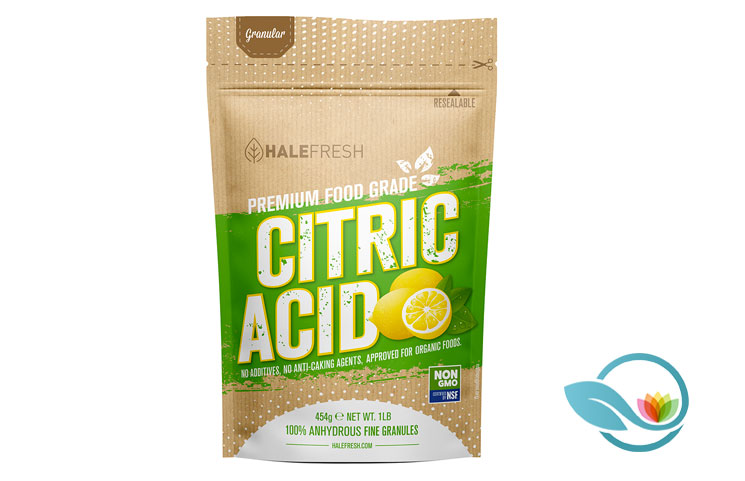 - ad -

The Halefresh premium pure citric acid is ideal for water softening, bath bombs, rust removal, toilet cleaning and toilet bombs. The product is 100% pure with no additives—either filters or anti-caking agents. Importantly, it is Kosher approved for use in organic foods such as candy making, cheese making, wine making, and others. It comes with a tough, multi-layered, attractive, and re-sealable pouch, which keeps its contents dry and safe.
Pure Citric Acid Applications
Water Softening and Laundry
Citric acid is a weak organic acid, which gives it great water-softening qualities. It can break down the mineral compounds found in hard water such as calcium and magnesium. Besides its water-softening qualities, citric acid can make suitable homemade laundry detergent.
De-scaling
When mixed with water, citric acid makes a cheaper de-scaling solution for your coffee maker. The strength is simply the same as that of the bottled Keurig's solution. Mix two cups of water with a tablespoon of citric acid (recommended but your results could be different). If the dishes turn cloudy, simply add another tablespoon to the prewash and they will be sparkling clean.
Household Cleaning
Citric acid is an effective ingredient in most all-natural kitchen and bathroom cleaners. The organic acid properties can break hard water stains, clean kitchen, and pantry messes. It also functions as a deodorizer, owing to its pleasant citrusy fragrance. Use citric acid to clean the mineral deposits on your shower door, kitchen and bathroom sinks, and toilets. Used as toilet bombs, citric acid is equally great for removing crud.
Bath Bombs
With pure citric acid, you can easily make your bath bombs—those fizzy, effervescent soap or salts. Remember, citric acid is safe to use in your bathtub. When it reacts with water and other ingredients of the bomb such as fragrances and baking soda, it causes that fizzy effect.
Overall, the made-in-USA citric acid offers high quality and value, making it ideal for use as a food additive.