Basik Nutrition: Celery Juice Powder, Essential Reds, Prebiotic Supplements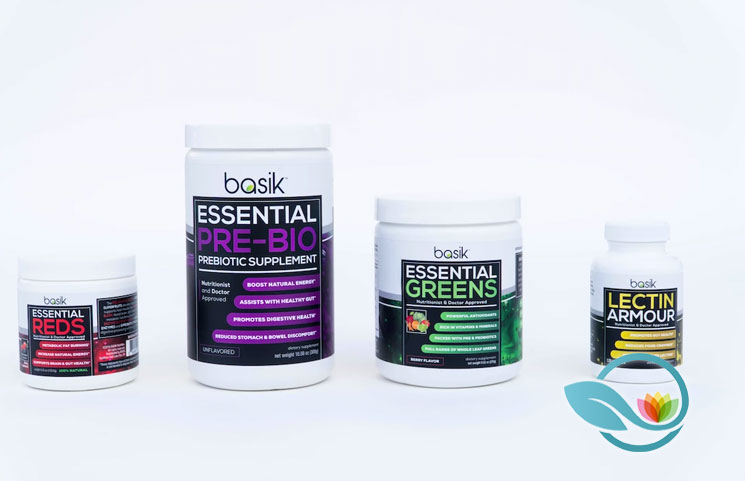 - ad -

The dietary supplements' industry has been steadily going up since its existence. In 2018, it was valued at roughly 125 billion USD, with many anticipating it to reach at most 210 billion USD in about seven years from today. In such a saturated market comes the good, the bad and the dangerous.
As we all know, not all products are made equally. With more emphasis placed on man-made ingredients (i.e. inexpensive alternative to whole foods), consumers have been left questioning the overall quality and potency of their goods. So, what can be done to effectively heal common health concerns such as tiredness, bodily aches, and poor weight management? Basik Nutrition believes simple is effective.
Basik Nutrition targets wellness by sticking to the basics, which has aided in offering five different solutions to date. The following review will closely at Basik with respect to its intentions, offerings and the extent to which relying on simple ingredients works.
What is Basik Nutrition?
Basik Nutrition is a company that is supposedly made up of young working professionals and entrepreneurs looking to make a positive difference in one's health. Given the demands of one's day-to-day lives, areas that permit consumers to fulfill their goals have been focused upon. Furthermore, their reliance on basic ingredients have not only been assessed by industry experts, but health professionals such as doctors and nutritionists as well.
How Successful Was Basik in Creating their Solutions?
Basik seems to have covered many areas of health via their products which include Celery Refresh, Essential Reds, Essential Pre-Bio, Lectin Armour and Essential Greens. Here's a brief overview of the type of health problems each supplement resolves:
Celery Refresh ($54.99 for 360g)
Celery Refresh is powdered celery juice. It was created as a solution for dehydration. The reason for having chosen celery as a key ingredient rests in its sufficient source of phytonutrients, vitamins and minerals – all trusted to promote healthy digestion, blood vessels and organs functions.
Essential Reds ($79.99 for 270g)
Essential Reds have been designed with metabolic health in mind, as it is reasoned as having fat burning effects, while increasing energy and supporting one's brain and gut health. In addition to 34 polyphenol-rich super fruits (i.e. blueberries, black currants, plums, cherries, etc.), this drink contains 15 digestive enzymes and 9 probiotics.
Essential Pre-Bio ($79.99 for 300g)
Essential Pre-Bio is a prebiotic supplement. Prebiotics are considered the nutrition for probiotics. They not only aid in the creation of new good bacteria, but also support existing, good bacteria. Consuming this supplement is believed to boost one's energy and promote a healthy digestive system and gut.
Lectin Armour ($79.99 for 120 capsules)
Lectins found in a number of gluten diets are trusted to worsen one's health. Hence, the Lectin Armour was created as way to prevent said presence from causing further damage. This is expected to naturally result in reduced gas and bloating and food cravings, while promoting gut health.
Essential Greens ($79.99 for 270g)
The Essential Greens appears to have been created as a way to deliver the body with an apt source of antioxidants, which are essential in strengthening the body's ability to defend itself. Better yet, it serves as a multi-purpose supplement, as it not only delivers antioxidants, but also contains an enzyme and probiotic blend – helping better one's skin, weight management, brain and digestive health and counting others.
Basik Nutrition Final Thoughts
Overall, when Basik claims to retort to basic approaches, this implies the basics that the body requires. As seen in the analysis above, all of the supplements combined ensure that the body is protected from free radical damages and are free from bad bacteria and inflammation. This in turn, is what contributes to claims of increased energy, focus and concentration, cleared skin and many of the other celebrated benefits.
For optimal results, it is best to take the Essential Reds and Lectin Armour first thing in the morning to get that kick start without the unwanted bloating. As for the Essential Greens, it too serves well first thing in the morning, as it will work towards detoxifying the body. Finally, at the end of the day, consumers can consider Essential Pre-Bio so that the bad bacteria in one's gut gets the healing and nutrition it needs.
For more information on Basik Nutrition, click here.