Freshfield Vegan Omega 3 DHA + DPA: Pure Plant-Based Marine Algal Product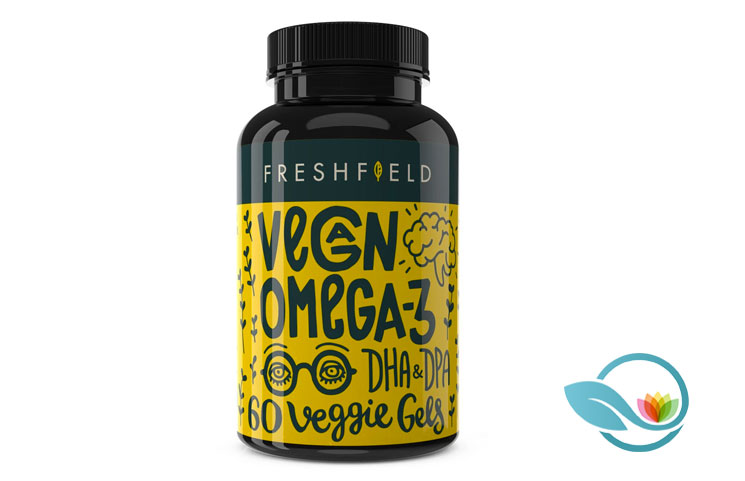 - ad -

Omega 3 fatty acids are typically known for their ability to lessen the likelihood of heart diseases while contributing to one's brain health counting others. Internally speaking, it goes as far as helping establish cell membranes in the body, not to mention its strong suit in promoting the presence of nutrients.
Unfortunately, most omega 3 fatty acids are derived from fish bases, which are not suitable for vegan or vegetarian consumers. This is where Freshfield's Vegan Omega 3 DHA + DPA comes into play.
What is Freshfield's Vegan Omega 3 DHA + DPA?
Freshfield's Vegan Omega 3 DHA + DPA ($22.99) is a plant-based dietary supplement that ensures the body is provided with an apt source of omega 3 fatty acids. Through the use of marine algae, consumers can anticipate the necessary support the body requires in both DHA and DPA forms.
What makes Freshfield's Vegan Omega 3 DHA + DPA unique?
There are many reasons why Freshfield's approach can be deliberated unique health-wise. For starters, the use of algae is smart, considering its ability to provide an apt source of omega 3s without the risk of contaminants. In fact, their source of algae is proclaimed as being sustainably grown and 100% free of toxins.
Most importantly, the fact that the Vegan Omega 3 contains both DHA and DPA is what sets it apart. While the former is widely accepted as being able to develop eye and nerve tissues among other, DPA (docosapentaenoic acid) is one that hasn't been emphasized upon. Based on limited studies, some of its benefits include reducing aortic plaque building and atherosclerosis.
Final Thoughts
Overall, Freshfield's Vegan Omega 3 DHA + DPA appears to carry value not to one's pocket, but also to one's health. The use of algae appears to be a perfect alternative to that of a fish-base, with the latter being more prone to toxins and carrying reduced absorption abilities. Most importantly, retorting to this alternative implies that consumers are getting an apt source of DPA that is only found in seldom earth sources and deemed a crucial anti-inflammatory agent. To learn more about Freshfield, visit them @ https://freshfieldnaturals.com