ArtNaturals Hand Sanitizers: Natural, Plant-Based Cleansing Formulas?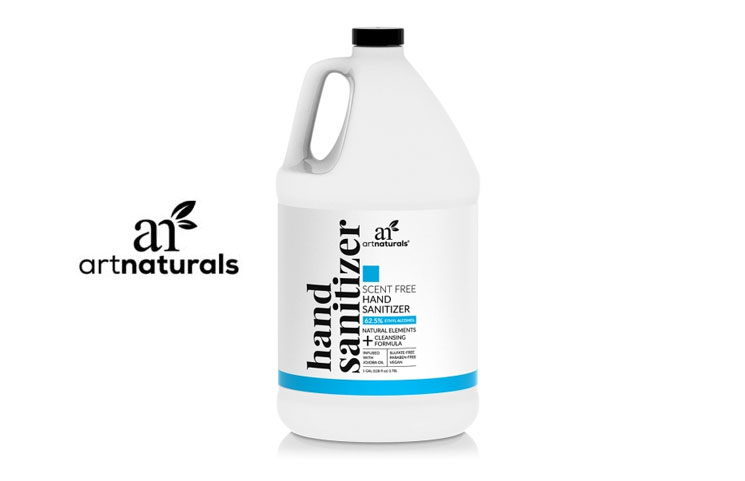 - ad -

The COVID-19 virus threat is real and all everyone is talking about at the moment. It's very important for people to do what they can in order to prevent the outbreak from spreading, this being the reason why it's more and more difficult to find hand sanitizer products in stock. However, ArtNaturals seems to always be prepared with everything, especially with hand sanitizers, which they offer in many packs, from 2 to 64 bottles per pack.
Why the ArtNaturals Hand Sanitizer?
With thousands of positive reviews online, the ArtNaturals Hand Sanitizer is a bestseller on the market of sanitizing products. This is because it contains only 62.5% of ethyl alcohol, which is less than in most other hand sanitizers and makes it safe for sensitive skin and children. This is why so many gyms, shops, offices, even nurseries and kindergartens are using it. What's also great about this product is that it contains jojoba oil, aloe vera and vitamin E, 3 very efficient ingredients when it comes to hydrating the skin and keeping it smooth. Even people who are prone to irritation can use it, as it prevents rashes from appearing and doesn't cause redness.
Scent Free
Scent free, the ArtNaturals Hand Sanitizer is perfect for disinfecting the hands. It's not a product to be used for fragrance. It should be applied after the hands have been properly washed and dried. In gel form, it gets smoothly applied and evaporates in under 30 seconds. People with very sensitive skin and even those with skin conditions say it's the ideal product for them. This hand sanitizing gel doesn't dry out the hands. Instead, it nourishes the skin, all while offering protection against viruses, fungus and bacteria.
How Much Do the ArtNaturals Hand Sanitizer Cost?
As said before, the ArtNaturals Hand Sanitizer comes in packs of 1 to 64 bottles per pack, with 8 ounces of get per bottle. Here are the prices for each pack:
2 pack – $19.98
4 pack – $39.98
6 pack – $54.98
8 pack – $71.98
12 pack – $104.98
16 pack – $134.98
64 pack – $499.98
There's also the 1-gallon bottle of sanitizer that costs $59.99.