Ahmad Tea: London-Based Unique Teaware and Herbal Tea Essentials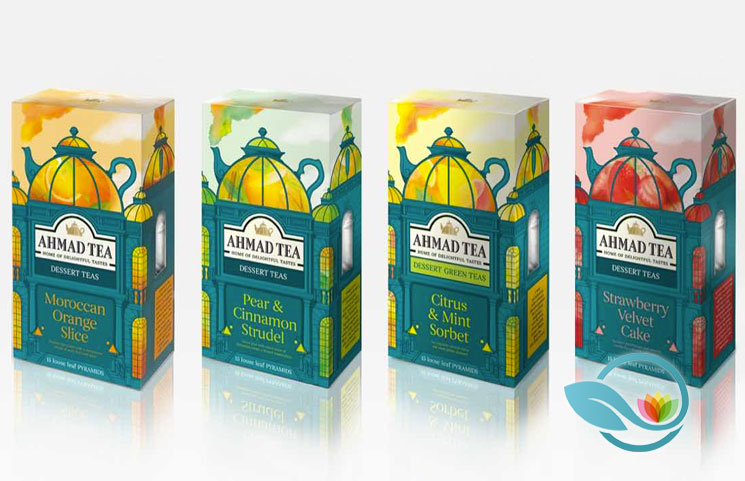 - ad -

Ahmad Tea is a company that produces a variety of different teas to give consumers a refined experience. The teas can be found online or at a local retailer.
What is Ahmad Tea?
Tea is a delicious and relaxing way to unwind or even prepare for the day. Teatime is a quintessential part of British life, which makes the fact that Ahmad Tea is based in the UK hardly surprising. This brand is a family business, bringing four generations of the family to help with the creation of "the finest tea."
The website describes the history that tea has gone through leading them to ultimately open an office in 1986, as well as a factory. Now, Ahmad Tea has many familiar and a few unique options, including:
Mango & Lychee Cold Brew
Lemon & Mint Cold Brew
Peach & Passion Fruit Cold Brew or hot tea bags
Mixed Berries and Hibiscus hot tea bags
Rosehip, Hibiscus, & Cherry hot tea bags
English Tea Cold Brew
Lemon & Lume Cold Brew
This is not a complete list, but consumers can view all of the Ahmad Teas at ahmadteausa.com/our-teas/popular-tea.html. For the full experience, consumers can purchase a carafe from the website as well.
Purchasing Ahmad Tea
The majority of the Ahmad Tea products are available on the website. However, the products are also sold in many stores across the country.
To find the nearest store, the user can check the store locator tool on the website. Many of these products are found on the coasts, but not towards the center of the US.
Contacting Ahmad Tea
Even with the information available about Ahmad Tea, consumers may find themselves with additional questions. The customer service team can be reached by calling 1-800-637-7704 on weekdays from 9:00am to 5:00pm EST.
Consumers can also send an email to the team at [email protected].
Ahmad Tea Summary
Ahmad Tea has a fairly simple goal – offer refreshing and delicious teas. The company offers a lot of teas that consumers are familiar with, like matcha teas, herbal teas, black teas, and others. The company offers decaffeinated versions as well. With newsletters and extensive information about the history of tea, supporting their claims of having an extreme knowledge of tea.
Consumers that want to see where they can purchase the teas can view the store locator section of the website, entering their own location to see the nearest stores.