RiseWell: Natural Mineral Toothpaste and Balancing Mouthwash Oral Hygiene Products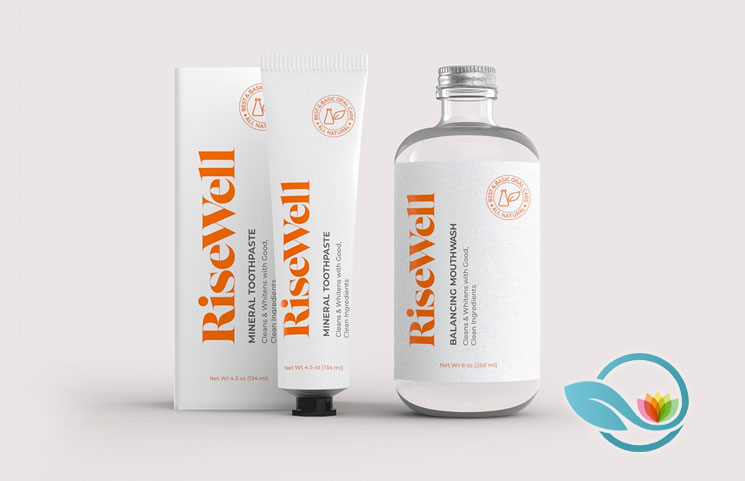 - ad -

RiseWell is a company that produces natural oral hygiene products, which is presently limited to toothpaste and mouthwash. The products can be purchased from the official website right now.
What is RiseWell?
Oral hygiene is an absolute necessity for everyone. The teeth need specific care, but many consumers are starting to lean towards natural methods of caring for the body. Natural toothpaste is nothing new, but RiseWell says that they have their own product that is "backed by real science."
The RiseWell toothpaste was created by dentists as an original formula, rather than using a similar toothpaste recipe and removing the toxic ingredients from it. The main product that they offer is the toothpaste, which features hydroxyapatite. Hydroxyapatite is a mineral that is naturally found in the teeth, making up 90% of the enamel already. This toothpaste is available in Mint, and a 4-ounce tube is priced at $12.
To create a full regimen, RiseWell also has a Mouthwash. The mouthwash is naturally alkaline, which is ideal for eliminating bad bacteria, still leaving the mouth with a refreshing scent. Neither of the products have fluoride, and there are no artificial ingredients. The 16-ounce mouthwash is available for $15.
All of the products are made with anti-sensitivity properties, which means consumers with sensitive teeth should not have a painful reaction.
Contacting RiseWell
If consumers want to reach out to the customer service team, they can be reached by calling 631-800-3396. The team can also be reached by sending an email to [email protected].
RiseWell Summary
RiseWell is still small, only featuring two products right now. While there is no indication that the company is looking to launch any new products or even new flavors, consumers can rely on the natural hygiene products, especially if they are concerned with the fluoride in water or typical toothpaste products.