Wild Growth Hair Care: Hair Oil with Light Oil Moisturizer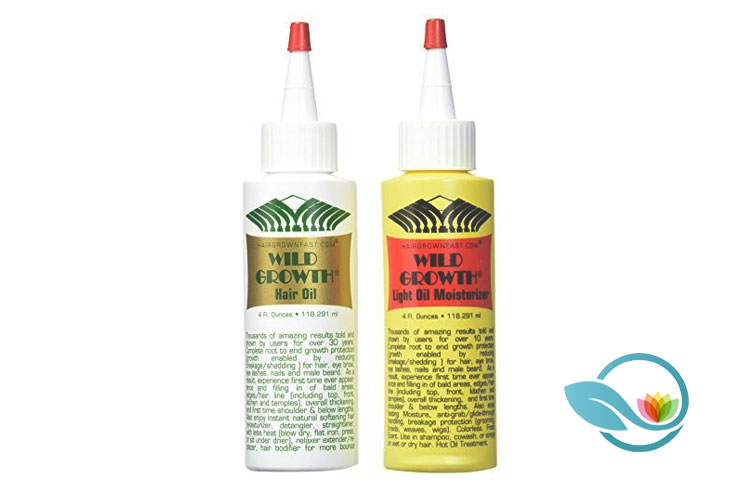 - ad -

Looking for a hair care set that helps to treat, repair and maintain hair health? Turns out, Wild Growth may have a set that is believed to rid one's concerns by treating the root cause: the scalp.
It is believed that an indicator of hair growth rests in how moisturized one's scalp is. This process is important as it improves blood circulation and ensures that healthy oils are delivered to hair follicles, which are the sockets that hair grows out of. Oils are preferred for their natural nutritional aspects and hence, the direction Wild Growth has taken.
The Wild Growth Hair Care Set has two essentials: The Light Oil Moisturizer and the Hair Oil. Here's a quick summary of the set:
What is a similarity and difference between the Light Oil Moisturizer and Hair Oil?
The Light Oil Moisturizer is supposedly used to prior to shampooing, whereas the Hair Oil is used to deodorize the scalp. When combined, one's hair is believed to be free from dryness and might achieve more control over hair damages.
As for their similarity, both contain olive (protects hair from the effects of styling tools, while achieving a healthy look), jojoba (comparable to oils produced by the scalp and has moisturizing properties) and coconut oils (repairs split and damaged hair and speeds hair growth process).
Other ingredients found in the Light Oil Moisturizer include castor, flax seed, carrot, pumpkin seed, and grape seed oil, and safflower. Similarly, the Hair Oil carries Vitamin D, Choline, Inositol, and other vitamins and minerals.
Wild Growth Hair Care Review Summary
Overall, Wild Growth has come up with a system that focuses heavily on scalp health. This in turn is what promotes healthy hair, as it targets different hair components on a cellular level (i.e. hair follicle). Currently, the set costs roughly $14, which is fair given existing findings that support majority of the ingredients used in this system.