The Keto Box: Low Carb Ketogenic Diet Subscription Snack Boxes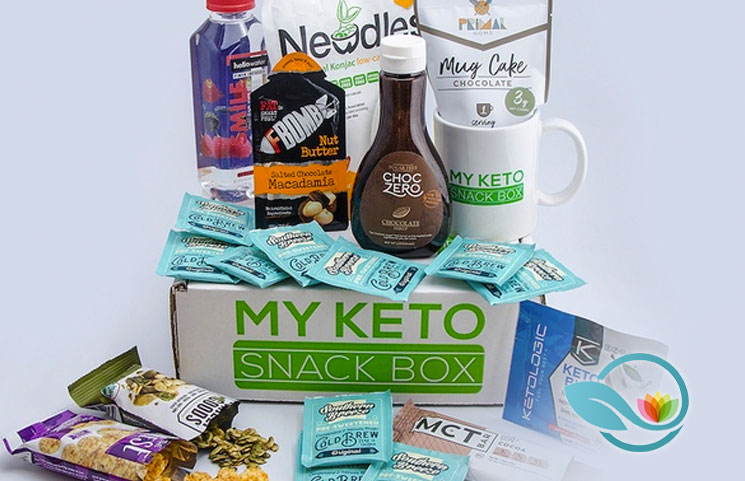 - ad -

So my friend has recently made me taste a candy bar from his Keto snack box and it was very nutritive and delish. He had switched to Keto diet to cope with his excessive body weight.
It is basically a low carbohydrate diet which aims at burning unwanted fat by forcing the body to rely on fat for energy, rather than carbohydrates.
I was promptly interested to find out all about Keto subscription snack boxes available to buy.
So I went online, looking for some of the highest rated & most recommended Keto subscription box products and brands available to buy online and I stumbled upon The Keto Box.
The Keto Box offers a snack box subscription with more than 10 low carb snacks in each box, delivered to your doorstep every month. Boxes are different every month and contain rare and new Keto items and snacks such as:
On the go snacks such as bars, cookies, sweets, nuts, meat items & more.
Baking ingredients such as cookie and brownie mixes, Keto sweeteners & more
Condiments and sauces such as Keto friendly ketchups, BBQ sauces & more
Drinks such as flavored water, Keto friendly sodas & more
It comes for $40 a month, auto renewal and easy cancellation, free meal plans and exclusive monthly coupons. They also offer an affiliate program where anyone can earn a commission by promoting their product. The home page also features an exciting countdown to the next monthly box.
There are 1 month, 3 months, 6 months, and 12 months, flexible and customizable subscription plans with free shipping within the USA. The shipping date is 5th and the renewal date is the 15th of every month.
However, the contents of the monthly snack boxes cannot be personalized and shipping dates are non customizable. There is no or little information available on the company and you won't know what's in the box until you receive it. Unfortunately, they don't ship anywhere else except the USA (free) and Canada (flat $15.99). Refunds are available for month-to-month plans but not for any prepay plans.