Magic Spoon: High-Protein Keto-Friendly Healthy Breakfast Cereal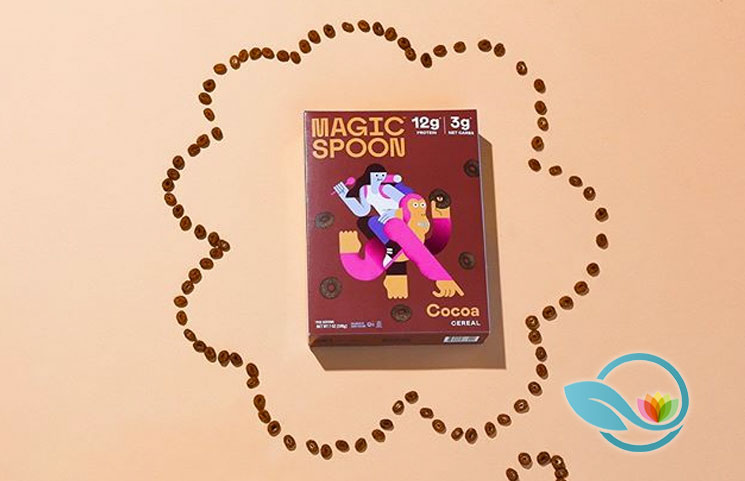 - ad -

Magic Spoon is the cereal that tastes too good to be true. Favorite childhood cereals have been reimagined and contain only 3g of net carbs, 12g of complete protein, 110 calories, and nothing artificial. Flavors offered are frosted, cinnamon, fruity, and cocoa. With each bowl coming in at $1.39, it is an affordable and healthy option to meet your cravings. All four flavors can be purchased in a case at $39.00. The product is grain free with no wheat, rice, corn or soy as well as gluten free containing zero gluten or gluten containing ingredients. Magic Spoon is non-GMO and contains no artificial colors or sweeteners. It is actually low in sugar as it doesn't use cane sugar, corn syrup, or sugar alcohols.
The ingredients are simple; milk protein blend, coconut oil, natural sweetener blend, tapioca flour, chicory root fiber, natural flavors, and salt. When compared to the original sugary versions, each flavor contains around 20g fewer net carbs and is keto friendly. In terms of protein, most traditional cereal contains 1-2g of protein with Magic Spoon contain 10g more on average. You will feel fuller for longer without the crash of the high sugar options. Customers rave that they do not have to give up cereal as a quick breakfast, or late-night treat. They claim that while the price may be higher, you are getting more bang for your buck because you only need to eat one bowl to feel full versus three.
Other customers were concerned about a sugar substitute aftertaste but say that there is none. They recommend it for anyone on a low-carb diet. You can now have comfort food that is good for you and the whole family – although you may want to keep it for yourself. Visit https://magicspoon.com to order your first case.