Lyfe Fuel: Plant-Based Daily Essentials Protein Shake as a Nutritional Meal?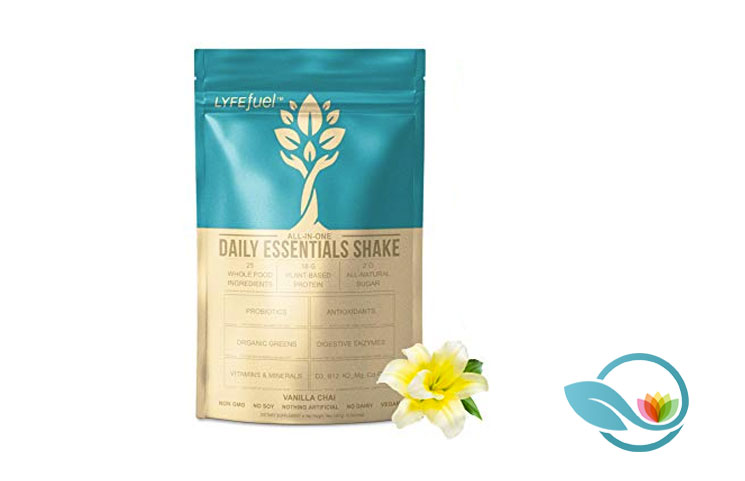 - ad -

Due to "big farming" it is difficult to get all of your nutrients from just food alone. Lyfe Fuel had this is mind when it created its daily essentials shake. It is not a diet or protein shake, but a nutritionally complete meal designed to help you look and feel your best. It was designed for busy lifestyles and is convenient as well as affordable.
Lyfe Fuel Ingredients
The plant-based ingredients are sustainably and ethically sourced from 100% whole food. Lyfe Fuel makes it easy to get more plants as well as complete nutrition on-the-go. The product is created by nature allowing real whole food to do the work. It is completely plant-based making minimal impact on animals and the environment. The formula is also backed by extensive nutritional research which exposes diets with too many calories and not enough nutrition.
The nutritional shake does not compromise on taste and comes in two different flavors – chocolate and vanilla chai. It offers 18g of plant-based protein along with more than 25 whole food ingredients, probiotics, antioxidants, vitamins and minerals. As well as being a vegan meal replacement, it provides energy while keeping you full for hours.
As a whole, it only has 2g of net carbohydrates. The product can be mixed easily into water or a plant-based milk using a blender or shaker. Reviewers comment that it is smooth and doesn't have an overly sweet taste. It helps to curb cravings and leaves you feeling refreshed with no bloating. A bag of 24 servings is $59.95 and is cheaper and more convenient than a regular meal. Some like to make it into a shake or as the base of a bowl. It can also be used to make energy bites or used in baking. It is a truly versatile and complete product that is way more than just a protein shake.