Methodology: Ultimate Healthy Meal Planning Delivery Program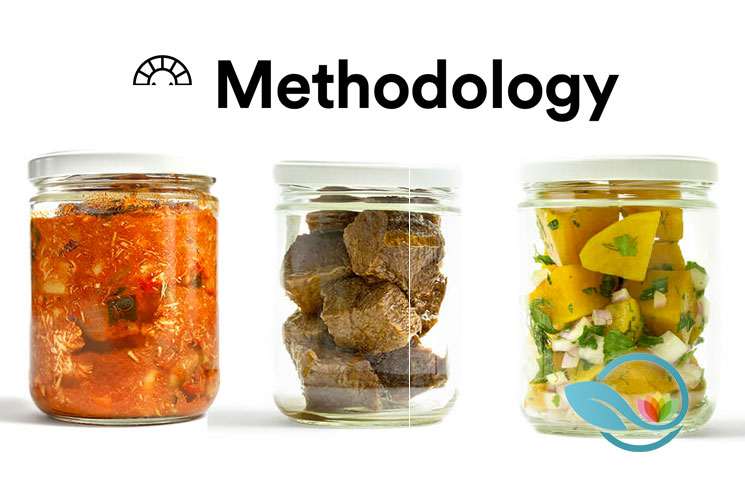 - ad -

Methodology is the ultimate meal planning program for those who want to eat healthy but are crunched for time. While there are many meal plans or kits that exist, Methodology offers nourishing 5-minute meals delivered directly to your doorstep. Items are offered individually so that you can mix and match and create a meal according to your taste. World-class chefs prepare food items daily and a variety of flavors and traditions are offered from around the world. Their website allows you to choose from over 100 freshly cooked and seasonal menu items each week. To ensure ultimate quality, over 50 types of produce are used each week. All food items are gluten free, dairy free (except pastured ghee), peanut free, and include no refined sugar or chemicals.
The first step is to provide Methodology with your preferences. Secondly, you prep meals ranging from $12-$20. Next, you order whatever you like and submit a weekly subscription. Finally, you can pause or cancel your plan at any time. Menus are available for breakfast, lunch, dinner, snack and desserts as well as toppings and pantry items. Some examples of menu items include lupini bean salad, pasture raised pulled chicken chili, quick-pickled purple top turnips, and grass-fed braised beef short rib. Most items include 2-3 servings along with pantry items including 15-25 servings. All items are packed in glass jars which are picked up, dropped off, sanitized, reused, and recycled. Most meal kits include wasteful and excessive plastic packaging which Methodology wanted to avoid completely.
Currently, Methodology is delivering to the West Coast with delivery zones growing every day. Currently delivery zones include the San Francisco Bay Area, most of Southern California, the Seattle area, and Portland. Because items are seasonal and already cooked, they need to be delivered within a specific time frame. The company expects to grow, however, and expand nationally by the end of 2019. As well as using premium and thoughtfully sourced ingredients, Methodology views food as medicine. Providing healthy and nutritious meals is their top priority which customers appreciate. Reviewers rave about the convenience and reduction in waste. Many find it difficult to eat clean with demanding schedules and have found this meal program to eliminate the challenge and stress around healthy eating.
If you want to find out more about what Methodology has to offer or wish to sign up for a meal program, visit https://app.gomethodology.com/sign-up. Their personalized menus are sure to get you on track and on to clean eating.