Healthy Gut Plan: Laura Thompson's Second-Brain Weight Loss Secrets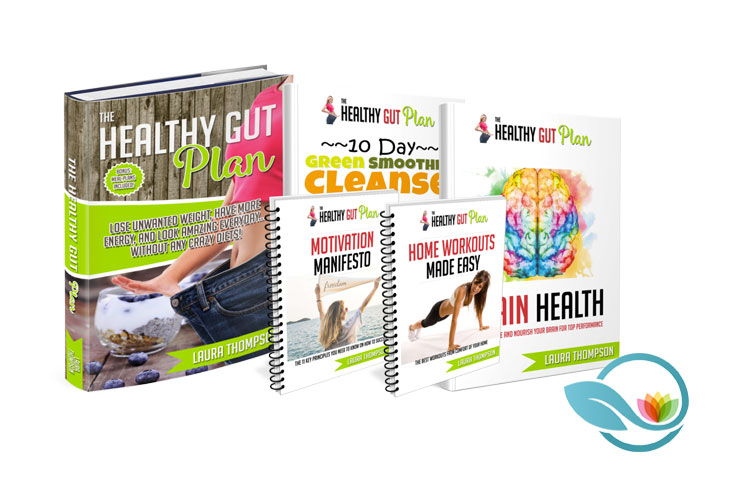 - ad -

Laura Thompson, a Nutritional Therapist, Acupuncturist, Bio-Resonance Practitioner and Author from County Longford, Ireland, with professional experience of over two decades, speak about the most important aspect of weight loss. She claims to have discovered the secrets of the human gastrointestinal tract or the gut, for a long term sustainable, pain free, hassle free weight loss, based on scientific facts and modern human anatomical understanding. She says that the gut is the secret to everything. By taking control of our body, cleansing and revitalizing our gut, we can take back control of our life.
The gut or the gastrointestinal tract, also referred to as the "second brain" is home to the enteric nervous system or ENS and is separate from the central nervous system. The ENS is made up of two thin layers containing approximately a hundred million nerve cells in them, much more than the spinal cord. These cells line the gut, controlling blood flow and secretions to help the GI tract digest food.
So the gut controls the food digestion and also affects our emotions. 90% of serotonin is produced by the vagus nerve which runs through our gut into the brain. Dysfunctional digestive system can lead to lack of serotonin production in our body and can therefore, cause inflammation in the brain resulting in anxiety, depression, brain fog, constipation and food allergies-all of which makes it nearly impossible to lose those unwanted and excessive weight one always dream of.
Did you know that 75% of our immune system is located in our gut! The immune cells can move throughout the body causing inflammation everywhere. So our low immunity is a result of what's called leaky gut. It can be devastating for the body, and can easily trigger other diseases. Preventive measures for leaky gut can be crucial for the healing of the body and becoming healthy.
Leaky Gut Syndrome is a rapidly growing condition that millions of people are struggling with and it not only affects the digestive system, but can lead to many other health conditions such anxiety, depression, food allergies, skin problems, low energy, joint pain, thyroid disease, autoimmune conditions and much more.
The lining in our digestive tract is like a net with extremely small holes which allows only specific substances like nutrients from food to pass through into our bloodstream. It works as a barrier to keep out harmful particles from getting into our system. Having a leaky gut results in breakdown of this barrier and hence, things like bad gut bacteria, undigested food particles and toxic wastes can now get through into the blood system, making us more sick.
The common symptoms of leaky gut are as follows:
Bloating
Food sensitivities
Not being able to lose weight despite all efforts.
Thyroid conditions
Constant weight fluctuations
Fatigue
Joint pain
Headaches
Skin problems like acne, eczema, rosacea etc
Digestive problems
Syndrome X, a cluster of abnormalities caused by a high intake of refined carbohydrates.
With the help of Healthy Gut Plan, it is pretty simple to heal our leaky gut in a relatively short amount of time without doing any crazy diet.
Fixing our gut is as simple as a four step process.
Remove: Our body is actually designed to self cleanse all the toxins from the body. Detox results in efficient body functions. Therefore, it's really important to remove these toxins from your body and allowing it to heal itself.
Replace and 3. Repair: Once the toxins are removed, proper nutrition provides a probiotic environment for the gut flora. The whole cleansing and rebuilding process can take place in as little as 20- 30 days.
Rebalance and Maintain: And then once the toxins have been eliminated and the leaky gut has been repaired, we want to keep it functioning properly so that we can maintain proper gut health with a few lifestyle changes, improve nutrition and supplementation.
Laura Thompson's book, Healthy Gut Plan 21 day or 6 Week program, and the simple-to-follow cleanse plan that goes with it, can be downloaded and availed. It aims at kick-starting the natural fat-burning system into overdrive, turning our body into a calorie burning machine. It's not just about weight; you'll also enjoy these amazing benefits when you use The Healthy Gut Plan:
Restore your gut health and boost your immune system
​Reduce your menopausal night sweats and ditch the PMS cramps and headaches
​Get clear, vibrant glowing skin and ditch hormonal acne
​Reduce gas and kick bloating to the curb
​Eliminate your sugar cravings
​Find the exact food blueprint for your unique body
​Lose unwanted, bulgy weight and reduce belly fat (in as little as 3 weeks!)
​Nourish your body with whole foods and simple recipes that increase your energy and gently detox your body
​Reduce or drastically eliminate cellulite
​Combat fatigue and access a completely natural source of energy
​Eliminate food allergies that you probably don't even know you suffer from
Heal your chronic pain and inflammation
​Reduce constant headaches and migraines
Feel a constant surge of energy.
​No adverse side-effects and no feeling hyper or "wired"
The Healthy Gut Plan is built from more than 21 years of research, countless courses, hundreds of diet systems and books, and almost five years of real-world testing.
It is easy to follow and contains specific gut cleansing foods that are not only delicious but also readily available and cheap.
The package also includes:
The Healthy Gut Plan Motivation Manifesto
The Healthy Gut Plan Home Workouts Made Easy which makes exercising at home fun, easy and fast.
The Healthy Gut Plan Brain Health Program
The Healthy Gut Plan 10 Day Green Smoothie Cleanse
The entire Healthy Gut Plan is available for a single investment of only $37, and offers 60 days money back guarantee, if the customer is not satisfied with the service.