Frog Fuel: Liquid Protein Shots and Ultra Powerful Energized Supplements?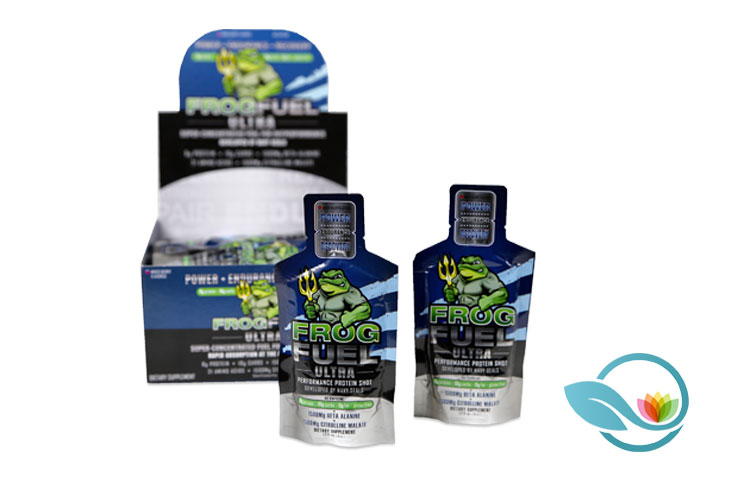 - ad -

Frog Fuel is a line of energy supplements, available in a liquid format. Consumers can purchase the products from the official website, though they can order a sample pack if they are unsure of which one is best for them.
What is Frog Fuel?
Energy drinks are typically concentrated with caffeine and sugar, and they can take a substantial toll on the body over time. Frog Fuel sets itself apart by offering protein in their energy supplements, which makes the energy last longer without the crash. There are multiple Frog Fuel variations, depending on the effect that the user wants to have.
Products from Frog Fuel
All of the products are available for $48 each, and consumers can try them out in a sample pack that includes all four remedies. The current line of products includes:
Power
Power Energized
Ultra
Ultra Energized
The Power protein can be fully digested within 15 minutes, and it can heal tissue twice as fast as the body would after a workout on its own. It provides the body with nitrogen balance with greater effectiveness to whey. With this and all other remedies, Frog Fuel uses "medical grade" protein, which is often used for wound care, dialysis patients, chemotherapy, and other uses. The Power Energized formula includes amino acids, just like the Power formula.
The Ultra formula is based on Beta Alanine and Citrulline Malate, featuring the same amount of caffeine as the other remedies. It can be consumed by drinking directly from the packet, or it can be blended with another drink.
For consumers that want to have consistent access to the remedies can subscribe as well, saving over 10% on their shipment each month.
Contacting the Creators of Frog Fuel
Despite providing plenty of information about these products, consumers may find themselves with other questions about the products. The team can be reached by phone call or email:
Frog Fuel Summary
Frog Fuel appears to be primarily meant to support consumers who exercise or take on similar physical activity. The formulas are very similar to each other, offering tons of caffeine that is easy for the both to use. The products don't have to be used daily, but each package includes enough for several weeks of nourishment, depending on the user's needs.