Awaken Gold: Nootropic Ingredients for Improved Brain Performance?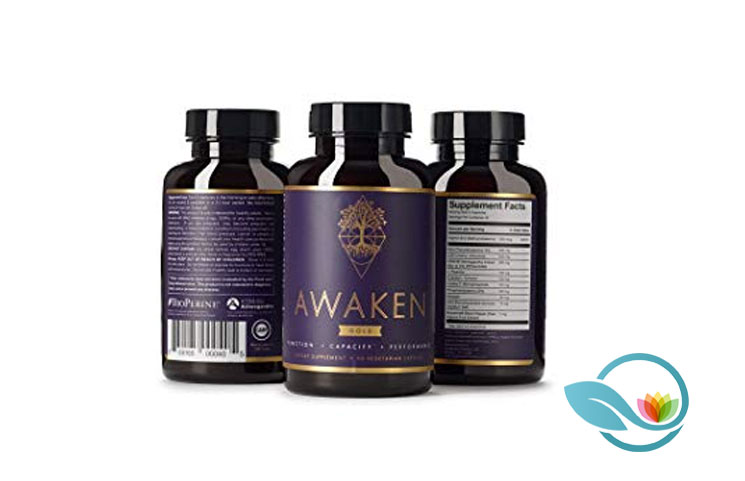 - ad -

What Is Awaken Gold?
Awaken Gold is meant to help fuel ingenuity, unleash creativity, and develop amazing possibilities in the mind. This product has been scientifically formulated with 11 premium nootropic compounds, neuro-vitamins, adaptogenic herbs and amino acids that supply the nutritional raw materials needed by the brain to flourish to maximum potential. Awaken Gold contains no caffeine or other stimulants and is hence not psychoactive.
A pack of Awaken Gold comes with 90 vegetarian capsules and retails at $99.00.
Key Features and Benefits of Awaken Gold
Accelerating Learning
Awaken Gold increases the levels of BDNF and NGF peptides, hence increasing neuroplasticity. This encourages the growth of new neurons, neural connections, increased fluid intelligence, and accelerates the user's learning speed.
Improving Memory
Awaken Gold has been formulated to increase the levels of neurotransmitters associated with memory, hence enhancing the user's ability to recall and create memories.
Intensifying Drive
Awaken Gold helps increase the levels of neurotransmitters associated with motivation, positive thinking and drive. This helps the user start their day with the right mindset to excel throughout the day.
Enhancing Focus and Clarity
By increasing the levels of key neurotransmitters, Awaken gold enhances the user's ability to focus more and think clearly. The product also aids at relieving stress and anxiety, hence making thinking and focusing clearly easier.
Awaken Gold Recommended Dosage
Awakened Alchemy recommends stating with 2 Awaken Gold capsules in the morning. However, dosage varies from individual to individual. More advanced users can take an additional capsule either in the morning or later in the day for a boost. The capsules can be taken any time of the day, but users are advised to limit themselves to four capsules a day. For expedited absorption, Awaken Gold should be taken on an empty stomach.
Key Drawbacks of Awaken Gold
Might cause a headache: Awaken Gold uses Noopept, which is known to cause headaches to some people the initial days. These kinds of headaches are caused by insufficient chlorine. However, after taking Awaken Gold for a few days, the Citicoline (CBP Chlorine) boosts the user's chlorine levels, hence solving the headache.
Quite costly – the 90 tablet pack goes for $99.00. The company has no offers or discounts at the moment.
Is Awaken Gold Worth Buying?
While Awaken Gold is quite costly, the brain supplement has been carefully crafted for maximum benefits. Awaken Gold will appeal to health-conscious and competitive smart pill users. The Nootropic bridges the gap between synthetic and natural in a nuanced way that most supplements fail at. If you're looking for a product that will improve your memory, focus, drive, and learning, we highly recommend Awaken Gold.