Top 10 Super Foods To Boost Brain Health And Enhance Focus Naturally In 2019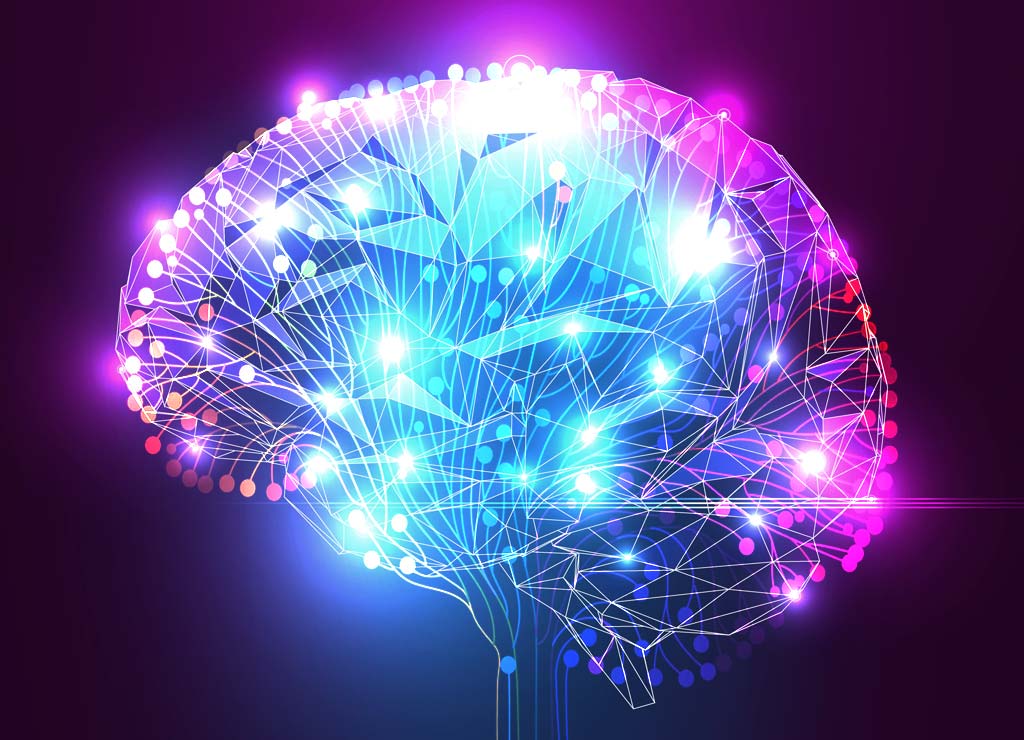 It might sound like a strange concept to hear that you can eat for improved brain function. Researchers have shown that you can eat to think like a professional in any field. A 2008 study by the National Institutes of Health has confirmed that certain foods which are rich in a variety of nutrients and vitamins can naturally boost mental function.
If you notice that your brain is beginning to fail or that your child's cognitive function is not quite what you want then there is good news for you. These foods are loaded with powerful bioactive components that will enhance your brain cells and restore memory. In this fast-paced world when brain degeneration is on the increase, it's crucial you eat foods that will nurture a healthy brain.
10 Super Foods To Boost Brain Health & Enhance Focus
A 2015 study by the Alzheimer's Disease International has shown that an estimated 46.8 million people all over the world are living with Alzheimer's disease. Fortunately, you incorporate these foods into your meal plan to boost brain health and prevent the risk of Alzheimer's disease.
Papaya
Papaya is a spherical or pear-shaped fruit that offers the body numerous health benefits. Papaya is loaded with powerful micronutrients that are good for your brain. Multiple studies have confirmed that carotenes in papaya can promote reasoning skills and improve memory.
Researchers have shown that numerous protein digesting enzymes in papaya are powerful brain protective compounds. These enzymes can reduce unwanted inflammation that leads to brain degenerative disorders. In addition, the vitamin C found in papaya plays a crucial role in sharpening memory.
Papaya contains vitamin A which helps prevent the oxidation of cholesterol and stroke. Papaya is a good source of folate, an important nutrient that stimulates the production of multiple neurotransmitters.
Lentils
Lentils are nutritious legumes you can add into your meal plan to enhance brain function. They're loaded with numerous brain-boosting compounds such as molybdenum, folate, copper, fiber and much more.
Researchers have found that molybdenum in lentils plays a crucial role in nervous system metabolism. Molybdenum can stimulate the production of serotonin, a chemical that enables brain cells and other nervous system cells to communicate effectively. Health specialists have suggested that a low level of serotonin in the brain can lead to depression.
The dietary fiber in lentils can help preserve probiotic bacteria, which boost brain function. A study published by the National Health Service indicates that foods high in dietary fiber can prevent heart disease and boost brain power. Lentils are also rich in iron, a nutrient that helps transport oxygen from the lungs to brain cells.
Broccoli
Broccoli is rich in a variety of nutrients such as vitamin K, vitamin C, folate, chromium, choline and much more. A daily consumption of a ¾ cup of this cruciferous vegetable will improve your memory and concentration. Researchers have shown that active compounds in this food can delay age-related mental decline.
The U.S. Food and Drug Administration (FDA) has confirmed that broccoli is the 5th excellent source of folate, a useful nutrient that improves the production of serotonin and dopamine. Multiple studies have confirmed that folate plays a pivotal role in brain development and nervous system health.
The antioxidant compounds in this food can protect cell membranes from the harmful effects of free radical which can lead to mental conditions.
Brussels Sprouts
Brussels sprouts is a great source of brain-boosting minerals and vitamins. The numerous antioxidant flavonoids in brussels sprouts can hinder the free radical cascade from affecting your brain cells. You are exposed to several toxins and harmful substances on a daily basis, all of which leads to free radical damage in your brain cells.
Brussels sprouts is an excellent source of vitamin C, a key nutrient in reducing neurodegenerative disease. Vitamin C is an effective nutrient that improves nervous system and cognitive function. Researchers have shown brussels sprouts can stimulate and speed up the activities of brain cells.
Strawberries
Researchers have suggested that regular consumption of strawberries will not only protect your heart but also help keep your brain healthy. Strawberries contain a wide variety of antioxidant compounds such as tannins, flavonoids, phenolic acids and much more.
These antioxidants have been shown to protect the brain from unwanted inflammatory responses. A 2012 study by the Harvard School of Public Health has confirmed that 1-2 servings of strawberries can boost focus and delay memory decline. Strawberries can also help in the regulation of blood sugar and insulin levels.
Pineapple
Health professionals have confirmed that this sweet tropical fruit can restore memory and brain activity. A group of protein-digesting enzymes in pineapple can help improve brain cells. They help build nerve cells and restore the normal function of the brain.
Pineapple can reduce excessive coagulation of the blood which can block blood flow to the brain. Scientists have shown that excessive coagulation of blood can cause damage to the brain. However, regular consumption of pineapple can protect you from the risk of blood clot and stroke.
The manganese in pineapple can protect your brain from the damage caused by ultraviolet (UV) rays. Your body needs small amounts of manganese each day to function effectively.
Oranges
The U.S. Agricultural Research Service (ARS) has shown that a glass of orange juice can promote optimal health. Oranges are an excellent source of vitamin C, a useful nutrient that is vital for the proper function of your brain. Vitamin C in oranges can help prevent unwanted damage to the brain.
Oranges are also rich in thiamin, a powerful vitamin that enhances the structure of the brain cells. Scientists have shown that deficiency of thiamin can lead to neurological conditions such as Alzheimer's and Parkinson's diseases.
Almonds
A recent study by the American Society for Nutrition has confirmed that daily consumption of almonds can boost memory. Almonds are a very source of magnesium, copper, biotin, manganese, potassium and much more.
Magnesium can improve the flow of nutrients and blood to the brain. A diet rich in magnesium helps prevent the risk of brain issues like a stroke. Potassium is essential for maintaining normal blood pressure and nerve transmission. Copper improves nerve signals and protects against mental conditions.
Barley
Harvard researchers have shown that consumption of whole grain products like barley can lower the risk of brain disorders and heart failure. Barley contains essential nutrients that help in developing better memory and concentration.
The unique bioactive compound in barley can stimulate the production of a growth hormone that helps keep brain cells healthy. The dietary fiber in barley also helps in maintaining the health of brain cells.
Barley is rich in niacin, a B vitamin that regulates cholesterol levels and prevents a gradual blocking of blood vessels which supply blood to the brain. The selenium found in barley can improve the health of several major body systems.
Salmon
This seafood will provide you with the essential nutrients that enhance brain power. Salmon is high in cobalamin, an important nutrient that improves the production of methyl groups. Scientists have shown that methyl groups play a much wider role in the normal function of your brain and nervous system.
The brain requires a large amount of energy to work effectively and cobalamin help provide energy to the brain. Salmon is a good source of omega-3 fatty acid content which is important for the successful transfer of information between the brain cells. You should include salmon in your meal plan if you want to reduce the risk of certain brain-related issues.
Kafa Bar: Caffeinated Superfood Protein Bars with Coffee Fruit and Grass-Fed Whey
Kafa Bar is a line of protein bars that the company has added 110 mg of caffeine too, giving consumers lasting energy while satisfying their hunger. The product can be purchased as a one-time transaction or as part of a subscription on the official website.
What is Kafa Bar?
Protein bars are extremely popular right now, with the health industry having such an aggressive focus on nutrition. There are hundreds (if not thousands) of flavors and nutritional profiles out there for these remedies, but the Kafa Bar offers something unique – caffeine.
The Kafa Bar looks and tastes like a regular granola bar, but the energy boost it offers to consumers goes beyond what any protein bar does. The bar is compact and easy to take along in a purse for an afternoon snack to beat fatigue, or if the user forgets their breakfast in the morning.
While these breakfast bars could be considered vegetarian, they cannot be considered vegan. Read on below to learn about what is inside these protein bars.
What's Inside
Every Kafa Bar contains 17 grams of protein, sourced from grass-feed whey. However, to give the energy boost, the caffeine is sourced from coffee fruit, and the user is also given probiotic fiber to help with the digestive process. To offer some sweetness, the formulas include organic clover honey in these blends.
All of the recipes are all natural and contain no refined sugar. However, the description on the website indicates that the ingredients include chia seeds and organic cashews, all contributing to the coffee and cream flavor.
Purchasing Kafa Bar
Right now, the Kafa Bars are sold by the box, which include 10 bars inside. The box can be purchased on its own for $36, but consumers who subscribe will receive 3 bonus bars in each box with their shipments.
Every order comes with free shipping.
Contacting Kafa Bar
Even with the information available, consumers may have other questions that they want to address. The customer service team can be reached by sending an email to info@kafabar.com.
Kafa Bar Review Summary
The Kafa Bar can be used for any consumer that wants to increase their energy, but without wanting to drink a coffee. The products are easy to purchase, and consumers can choose to continually receive the product with a subscription to ensure that they get the energy support whenever they need it.
EndoMune: Advanced Adult Probiotic for Immunity and Digestion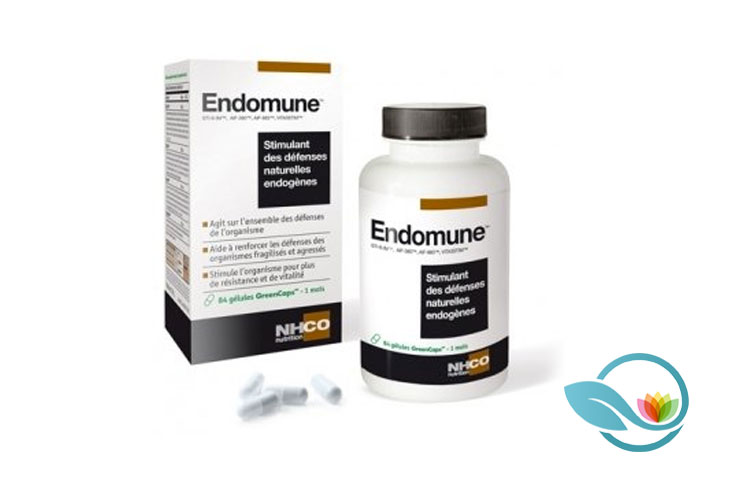 Taking care of one's digestive health may lead to a number of benefits, such as less digestive discomfort, more energy, and improved health and wellness, and a better lifestyle. The trouble is, it can be difficult to determine what types of digestive health products work well, and which don't. Fortunately, this review may have a prime suggestion and its called EndoMune, a formula that is designed to provide men and women with the digestive support that they need for positive results.
What is EndoMune?
EndoMune is an advanced probiotic that is formulated to support digestive and immune health. It contains a unique blend of beneficial bacteria, such as 20 billion CPU and 10 different bacteria strains. As the brand explains on its website, its formula allows users to "naturally improve your gut health and give your immune system a boost. All Endomune probiotics are organic, non-GMO, non-dairy and gluten-free." The brand's formula is made with its proprietary blend of multi-strain, multi-species flora that may work well to improve gut function at an optimal level, and reduce symptoms associated with gut conditions by naturally feeding and restoring the flora in one's gut.
The formula was developed by a Board Certified Gastroenterologist, Dr. Lawrence Hoberman.
Includes a Probiotic and is Symbiotic
The brand further adds on its website that the proprietary formulations of its probiotics provide men and women with synergistic support of healthy intestinal microbiome balance. Given that the formulas are prebiotic, they are also symbiotic. This quality ensures that the gut has everything that it needs to perform well and at its optimal level. Accordingly, those who use the products may experience fewer issues associated with IBS, such as bloating, and diarrhea related to antibiotics. Because the products feature innovative packaging, users need not worry about needing to refrigerate the formulas.
The Potential Benefits of Endomune
There are a number of potential benefits associated with adding Endomune to one's lifestyle. Here are the main advantages of the product so that men and women know what to look forward to:
May fight common and antibiotic-related episodes of diarrhea
May resist stomach acid and promote safe delivery of probiotics to the intestinal tract
May provide relief from symptoms associated with IBS
May work well for both men and women
Keep in mind that the product's benefits vary from person to person. Like most supplements, this one's effectiveness is based on the individual. Those who use the product on a regular basis and as directed tend to experience the best outcomes.
A Natural Formula
Another reason that users may want to add Endomune to their lifestyle is that the formula is all-natural. Meaning, the product is non-dairy, non-GMO, gluten-free, vegetarian, and it is certified Kosher. Therefore, those who are looking for a natural and clean product may want to give Endomune a chance. Not all products use quality ingredients, making this one a prime go-to option for users' digestive support needs.
EndoMune Review Summary
Overall, those who are looking for a powerful and potent digestive support supplement that is rich in probiotics and prebiotics may want to consider adding Endomune to their lifestyle. To learn more about the formula and to place an order, just visit the brand's website today. The formula is affordable and it ships out quickly as well. Given the packaging, its should be fine during the shipment process.
Kyolic Aged Garlic Extract Kyo-Green Greends Blend Energy Drink Mix Powder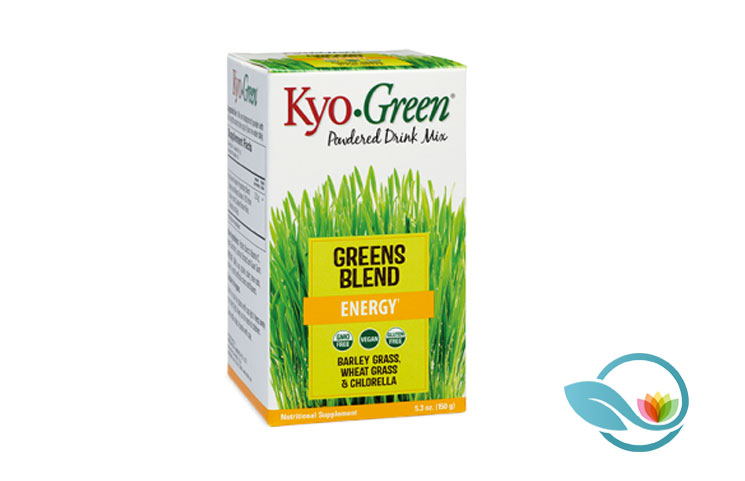 Maintaining a healthy lifestyle is not easy. It requires users to eat a nutritious diet, to care for their health, and to maintain optimal fitness levels. Concerning nutrition, there are many different ways to supplement if users are not getting enough of what they need from food. For instance, one prime option is to add a quality supplement to one's lifestyle. With that, this review would like to introduce a garlic supplement called Kyolic Aged Garlic Extract, which contains a blend of superfoods that could provide users with what they need.
About Kyolic Aged Garlic Extract
Kyolic Aged Garlic Extract is a unique blend of superfoods that provides men and women with whole-body nutrition. The formula is rich in natural substances, such as barley grass, wheat grass, brown rice, FOS from chicory root, chlorella, and so much more. Further, the formula is very convenient and enjoyable. The product comes in green powder form. All users need to do is to add one serving of the fast-dissolving powder to water or fruit juice, or add the powder to a favorite smoothie, and enjoy. The addition provides users with the additional nutritional boost that they may need for optimal health and wellness.
The Potential Benefits of Kyolic Aged Garlic Extract
There are a number of advantages associated with Kyolic Aged Garlic Extract. A few of the main potential benefits of this formula include:
These are the main qualities associated with the product. Those who use the product on a regular basis and as directed may experience the best outcomes.
Kyolic Aged Garlic Extract Review Summary
Overall, those who are interested in adding a quality formula to their lifestyle that may be able to work well and provide them with nutritional support may want to give Kyolic Aged Garlic Acid to their lifestyle. To learn more about the product and to place an order, just visit the brand's website today.