Viome: Who Should Try the Gut Microbiome Intelligence Test?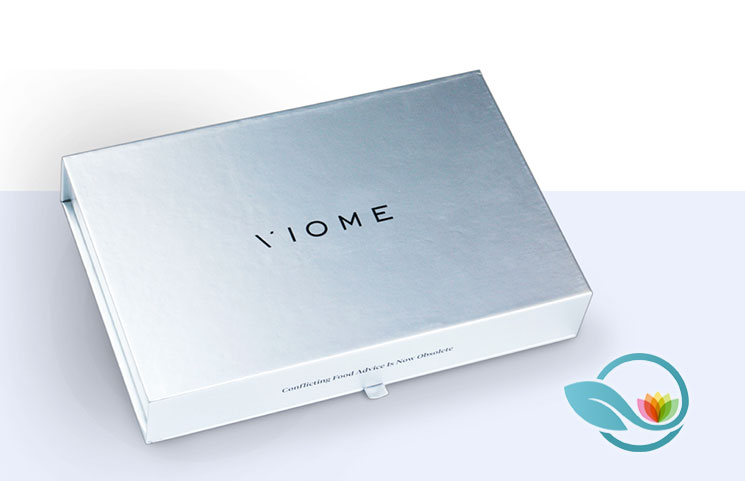 - ad -

Viome promises to take the guesswork out of eating right by recommending specific foods based on your unique gut microbiome. Keep reading to discover whether or not Viome is worth it.
What is Viome?
Your gut microbiome plays a crucial role in your health. However, most of us don't think about our gut microbiome when we eat different foods. Viome wants to change that.
Viome claims to "take the guesswork out of eating right" by providing users with specific recommendations based on their unique gut bacteria. The company claims to be "the only company able to identify and quantify the living microorganisms in your gut microbiome in order to analyze what these organisms are producing and provide you with personalized nutrition recommendations."
You can view your Viome recommendations using the Viome app. The app tells you things like "my foods to avoid", "my superfoods", and "my supplements".
Viome claims those who follow their recommendations can enjoy a number of health benefits, including weight loss, sleep, mental clarity, reduced digestive issues, better skin health, and more.
How Does Viome Work?
Viome works in a basic three step process:
Step 1) Order a Kit: You order your kit online through Viome.com. The kit arrives, you provide a sample or your fecal matter, then complete a questionnaire.
Step 2) Analyze the Sample: Viome sends your sample to "our state-of-the-art laboratory" for analysis.
Step 3) View Recommendations: The results are delivered to you through the Viome app, tablet, or computer.
At the lab, Viome will analyze the function of your microbes, allowing the company to identify what metabolites those microbes are producing. Based on this information, Viome will provide food recommendations that are right for your body.
No two people digest food in the same way. The microbiome has been described as the "second brain" of our bodies. A food that can be healthy for one person may cause inflammation in another. Your superfood may be intolerable to another person.
As for the stool sample, Viome needs just a pea-sized amount of stool that can be collected at any time of day. All materials needed for the collection, including detailed instructions, are included within the testing kit.
What Will You Learn from a Viome Report?
You can view a sample Viome report here. The report covers things like:
Metabolic Fitness: The microorganisms in your gut are associated with body weight and glycemic response. Viome will give you a score based on your detected range. The score is based on several types of microbes and pathway activities that have shown to be associated with satiety, macronutrient use, blood sugar control, and caloric intake.
Inflammatory Activity: Your microbiome's activities and functions are related to inflammation. There are both pro-inflammatory microbes and anti-inflammatory microbes. Based on your presence of both types of microbes, Viome will calculate your score.
Gut Ecosystem: Your gut ecosystem score is a measure of your microbiome's "richness". It measures the total number of active species of different types of bacteria in your sample. A more diverse microbiome is said to be more resilient than a less diverse microbiome.
Detected Probiotics: The Viome report will list the specific probiotics detected during your test.
Active Microbes: The Viome report will also list the active microbes detected during your test, including what type of microbes they are (like bacterium, virus, eukaryote, etc.).
Each category is compared to the rest of the Viome population. Viome tells you how your results stack up against other Viome users. You can see that you're in the top 15% of the tested population in terms of metabolic fitness, for example, or that you need to work on the diversity of your gut ecosystem.
Once you have received the results of your test, you can track your progress using the Vie mobile app. The AI-powered app is ideal for those who want to test their gut health annually.
The Science Behind Viome
To analyze your gut microbiome, Viome will extract your total microbial RNA, then remove ribosomal RNA molecules. The remaining RNA molecules are sequenced on Illumina NextSeq or NovaSeq. Then, proprietary bioinformatics algorithms are used to perform taxonomic classification and functional analysis of the sequencing data.
Then, Viome does its best to make sense of all of this information, telling you what each type of microorganism means for your gut health. However, they admit that we still have lots to learn about our gut microbiome:
"There are microorganisms that thrive in the gut whose genomes have not been sequenced. Viome is unable to identify those specific organisms, but can identify their near neighbors, which have similar homology. There are also taxa that we cannot discriminate because of their sequence similarity, for example at the strain level."
It's also important to note that Viome's Gut Intelligence Test has not been cleared or approved by the FDA (although approval is not necessary).
Nevertheless, Viome feels its test can help patients make informed decisions about their health and wellness.
Viome Products and Pricing
Viome's core product is the Viome Gut Intelligence Test. Your kit includes a sample collection box, free standard U.S. domestic return shipping, and a personalized report once testing is complete.
Viome Gut Intelligence Test: $149 per kit
Kits are available in all states except for Maryland and New York. Customers in Australia, Canada, France, Belgium, the Netherlands, Germany, Luxembourg, and the United Kingdom can also order a testing kit today.
Viome also accepts HSA and FSA payments. Check your plan to determine if tests like this are covered.
Viome offers subscription plans for anyone who wants to check their gut health on an annual basis.
You can buy the Viome testing kit online through Viome.com or through Amazon, although the official website tends to be cheaper. As of June 2019, Viome is selling the testing kit for $149 USD apiece, while Amazon sells it for $249.
About Viome
The Gut Intelligence Test was developed by Viome Inc., a Los Alamos, New Mexico-based corporation. The company claims to have been founded by a "team of leading entrepreneurs, scientists, and physicians" who asked a simple question: "what if illness could be elective?"
Sequencing is performed at the OMRF Clinical Genomics Center in Oklahoma City, Oklahoma.
Key members of the Viome team include Naveen Jain (CEO), Deepak Savadatti (President), Momo Vuyisich (CSO), Guruduth Banavar (CTO), and Stephen Barrie (CBDO). The company also has a scientific advisory board of physicians, including physicians from Harvard Medical School and other leading institutions.
Final Word
Your body has 40 trillion microbes. With Viome, you can see how your microbes stack up against other people. You can determine how the bacteria in your gut are affecting your health. You can see if your gut bacteria are affecting your energy levels, for example, or if you have a more diverse gut ecosystem than the average person.
Testing kits are available online today through Viome.com or Amazon.com. Just provide a small stool sample, send it back, and get unique insight into your health and wellness.