Antibiotics a possible shield for kids in Africa, a new study suggests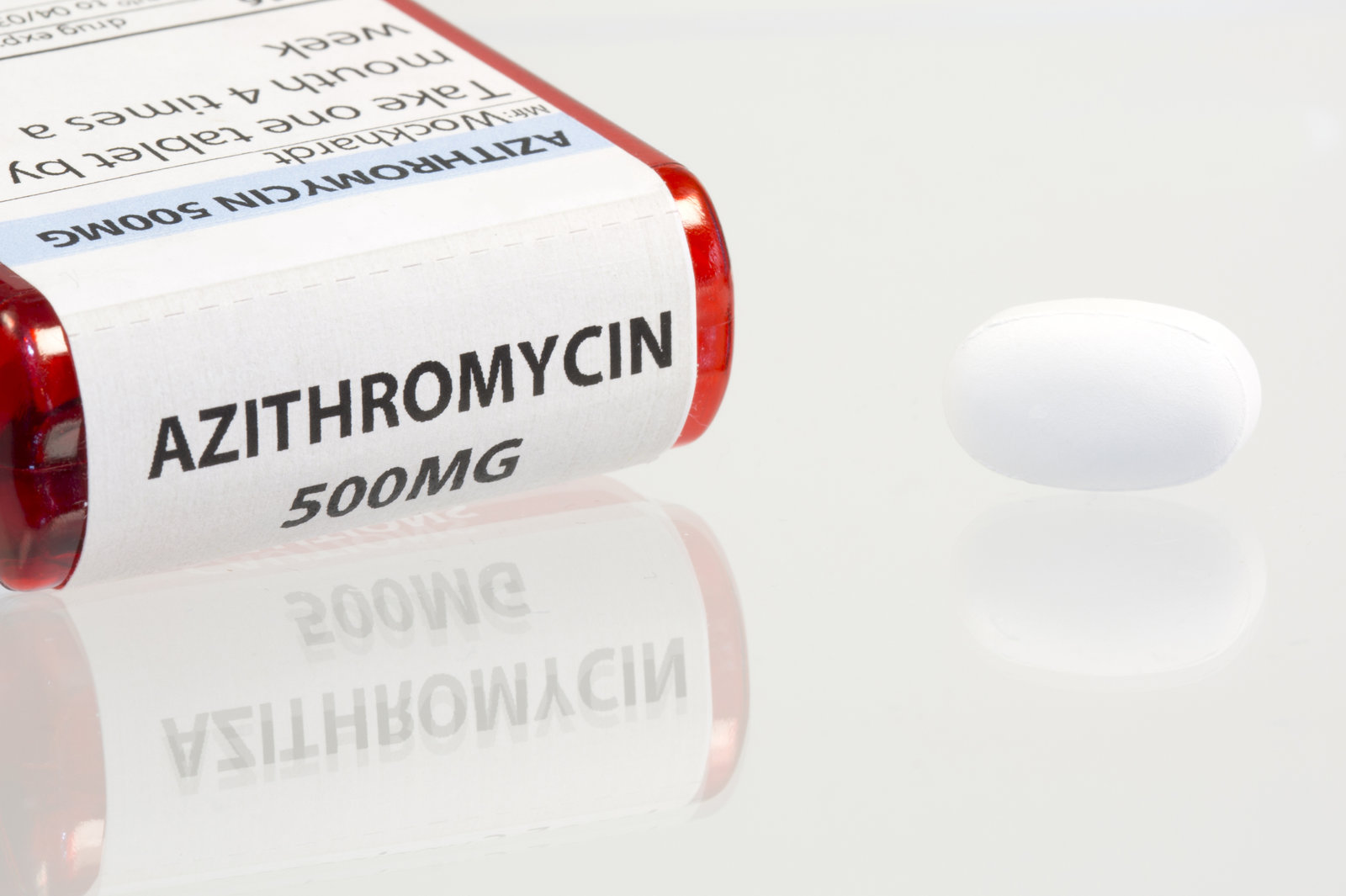 With the rising death toll in the African province, the researchers are trying to come up with multiple scientific breakthroughs to help find plausible solutions to these. In such a trace, a new study has been released this Thursday highlighting some important factors in this. The only catch in this is the fact that they are unclear whether this approach will end up putting a number of kids to a disadvantage while fighting through a deadly disease.
This specific study stems back when a group of ophthalmologists from the University of California found some interesting and surprising finding in one of their studies conducted in Ethiopia on the subject of trachoma.
They administered azithromycin on the children affected with the eye infection in between the ages of 1 to 9. The researchers also wanted to see whether or not the same had any kind of impacts on the health of the children overall. The results that they found from the study were nothing was shocking and exciting at the same time.
The results suggested that the administration of the azithromycin shot twice a year reduced the death count in the children. They found that in the groups treated with the antibiotic, the rate of deaths was half that what it was in the untreated group.
The study doesn't technically probe into what it is that helps in preventing uncertain deaths. Although, the researchers are pretty adamant in the fact that the administered antibiotic helps provide the body with a defense mechanism against a myriad of gastrointestinal as well as respiratory bugs.
But, with a positive response, there came a plethora of questions too. Many of the experts in this field were curious to know what if injecting the healthy children with antibiotics end up making their body resistant to the medication later when they are in actual need of it?
In order to have a better outlook, the same group of researchers conducted a different study in which they studied the individuals affected with the bacteria, pneumococcus which is responsible for pneumonia and sinus infections. What they found is that the body of these children started becoming resistant to the antibiotic because of the bi-yearly shot of the azithromycin.
This imposes a possible block through the road but the researchers are adamant in finding a permanent solution that would help prevent unwanted and untimely deaths of the children in Africa. Several epidemiologists are working together to come up with better approaches to this. This is mainly aimed to help give the children a fighting chance at life instead of fearing them having to give up their life at such a tender age.

Blood Sugar Premier: Zenith Labs' Healthy Blood Sugar Levels Product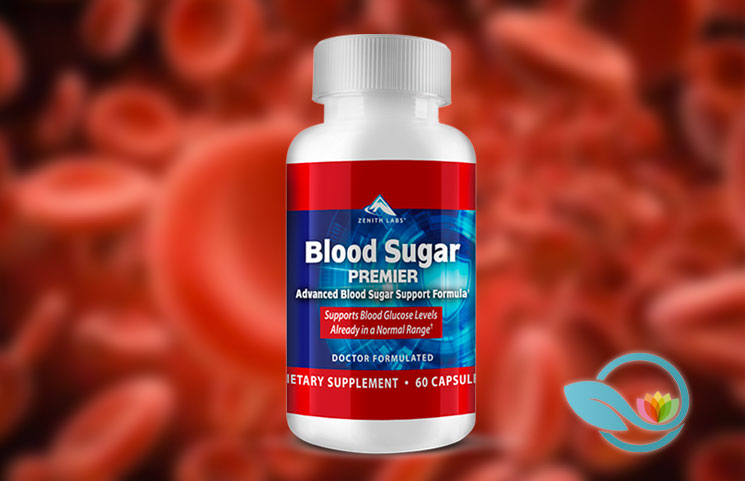 Blood Sugar Premier is a supplement that features multiple natural ingredients to help consumers reduce their blood sugar to a level that is healthy and safe. The supplements are available from the official website, where there are multipacks available to save on the purchase.
What is Blood Sugar Premier?
Every person needs to find a way to balance the foods that go in their body, especially their blood sugar levels. With multiple types of diabetes plaguing millions of people around the world, dietary restrictions often need to be made, and there are times when patients are prescribed insulin for what their own body cannot do. This issue of balance can feel like it is taking over someone's life, refraining from social events that may not coincide with dietary needs or even fighting low energy that impede someone's enjoyment of their own hobbies.
These conditions are often managed with the help of a medical professional, prescribing certain diets or medications to reduce the risk of these highs and lows. As a result of seeing this need, Blood Sugar Premier was developed. According to the creators, this supplement has made the lives of many of their consumers easier, maintaining blood sugar levels for less illness, less tiredness, and less restriction.
As the creators see it, the only reason that this supplement has not been available is because the mainstream medical industry does not want patients to heal with natural remedies. With this new "truth," patients are able to maintain proper blood sugar levels with natural ingredients, rather than manmade chemicals. Read on below to learn about what is included and how it helps.
How It Works
The reason that Blood Sugar Premier should be effective for users is because of the ingredients that are found in every single capsule. According to the report online, the ingredients included in Blood Sugar Premier are:
Berberine
Curcumin
Piperine
Berberine, which the creators explain is a molecule from Chinese goldthread, is essential to two problems in the body that can cause blood sugar to be trapped – inflamed cells and fat deposits. The ingredient helps to reduce the inflammation in the body and may break down fat deposits that collect around the pancreas.
Curcumin comes from turmeric root, and it has been naturally shown to help with the insulin sensitivity and resistance in the body. It is used in many supplements that reduce inflammation in the muscles.
Piperine comes from black pepper, and it is used to break down an enzyme called UGT, which would otherwise prevent curcumin from doing its job. By including it, the curcumin can continue to fight inflammation and balance insulin resistance.
The creators state that the discovery of these natural remedies comes from Shen Nong, who they say is "the Father of Chinese Medicine." They also claim that all of this information can be found in a lost book that has been nicknamed the "Old Testament of Natural Health."
Using Blood Sugar Premier
There is not a long or complicated set of directions associated with this formula, because the ingredients should be sufficient to do the work. According to the label, the user needs to take two capsules daily to get the benefits, unless the user's healthcare provider says differently. No other changes appear to be necessary to get the support that this formula offers.
Even though this supplement is meant to naturally reduce and balance blood sugar levels, anyone with a medical condition that impacts this level should consult with a doctor before changing their routine.
Buying Blood Sugar Premier
The total cost of Blood Sugar Premier to the customer will depend on how many bottles of the supplement that the user wants. By ordering more than one bottle, a discount will be applied per bottle, depending on how many bottles are in the package. The advertisement indicates that the retail cost of the bottles is often $79, but the bottles have been reduced. There is no indication of how long this sale will last.
One bottle: $49
Three bottles $117 ($39 each)
Six bottles: $198 ($33 each)
If the user finds that this treatment does not work for them, they have up to 180 days to return it for a full refund.
Contacting the Creators of Blood Sugar Premier
The website provides a lot of the information that consumers will need to make their decision on this product. However, if there are any questions, consumers can send an email to support@YourHealthyBloodSugar.com.
Blood Sugar Premier Summary
Blood Sugar Premier offers a fairly simple remedy but provides many customer reviews to describe how their life changes with this type of remedy. The treatment is easy to take and comes with a money back guarantee, so there is not a financial risk. However, if consumers are trying to replace a prescription or dietary regimen recommended to them by their doctor, it would be beneficial to get an evaluation beforehand.
Viome: Who Should Try the Gut Microbiome Intelligence Test?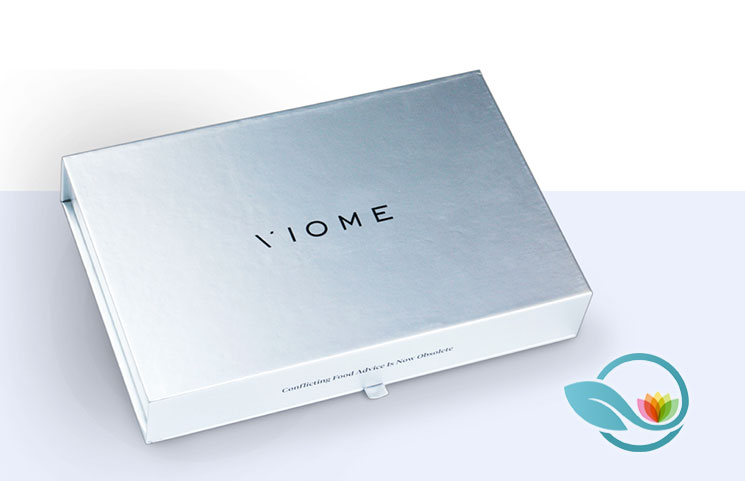 Viome promises to take the guesswork out of eating right by recommending specific foods based on your unique gut microbiome. Keep reading to discover whether or not Viome is worth it.
What is Viome?
Your gut microbiome plays a crucial role in your health. However, most of us don't think about our gut microbiome when we eat different foods. Viome wants to change that.
Viome claims to "take the guesswork out of eating right" by providing users with specific recommendations based on their unique gut bacteria. The company claims to be "the only company able to identify and quantify the living microorganisms in your gut microbiome in order to analyze what these organisms are producing and provide you with personalized nutrition recommendations."
You can view your Viome recommendations using the Viome app. The app tells you things like "my foods to avoid", "my superfoods", and "my supplements".
Viome claims those who follow their recommendations can enjoy a number of health benefits, including weight loss, sleep, mental clarity, reduced digestive issues, better skin health, and more.
How Does Viome Work?
Viome works in a basic three step process:
Step 1) Order a Kit: You order your kit online through Viome.com. The kit arrives, you provide a sample or your fecal matter, then complete a questionnaire.
Step 2) Analyze the Sample: Viome sends your sample to "our state-of-the-art laboratory" for analysis.
Step 3) View Recommendations: The results are delivered to you through the Viome app, tablet, or computer.
At the lab, Viome will analyze the function of your microbes, allowing the company to identify what metabolites those microbes are producing. Based on this information, Viome will provide food recommendations that are right for your body.
No two people digest food in the same way. The microbiome has been described as the "second brain" of our bodies. A food that can be healthy for one person may cause inflammation in another. Your superfood may be intolerable to another person.
As for the stool sample, Viome needs just a pea-sized amount of stool that can be collected at any time of day. All materials needed for the collection, including detailed instructions, are included within the testing kit.
What Will You Learn from a Viome Report?
You can view a sample Viome report here. The report covers things like:
Metabolic Fitness: The microorganisms in your gut are associated with body weight and glycemic response. Viome will give you a score based on your detected range. The score is based on several types of microbes and pathway activities that have shown to be associated with satiety, macronutrient use, blood sugar control, and caloric intake.
Inflammatory Activity: Your microbiome's activities and functions are related to inflammation. There are both pro-inflammatory microbes and anti-inflammatory microbes. Based on your presence of both types of microbes, Viome will calculate your score.
Gut Ecosystem: Your gut ecosystem score is a measure of your microbiome's "richness". It measures the total number of active species of different types of bacteria in your sample. A more diverse microbiome is said to be more resilient than a less diverse microbiome.
Detected Probiotics: The Viome report will list the specific probiotics detected during your test.
Active Microbes: The Viome report will also list the active microbes detected during your test, including what type of microbes they are (like bacterium, virus, eukaryote, etc.).
Each category is compared to the rest of the Viome population. Viome tells you how your results stack up against other Viome users. You can see that you're in the top 15% of the tested population in terms of metabolic fitness, for example, or that you need to work on the diversity of your gut ecosystem.
Once you have received the results of your test, you can track your progress using the Vie mobile app. The AI-powered app is ideal for those who want to test their gut health annually.
The Science Behind Viome
To analyze your gut microbiome, Viome will extract your total microbial RNA, then remove ribosomal RNA molecules. The remaining RNA molecules are sequenced on Illumina NextSeq or NovaSeq. Then, proprietary bioinformatics algorithms are used to perform taxonomic classification and functional analysis of the sequencing data.
Then, Viome does its best to make sense of all of this information, telling you what each type of microorganism means for your gut health. However, they admit that we still have lots to learn about our gut microbiome:
"There are microorganisms that thrive in the gut whose genomes have not been sequenced. Viome is unable to identify those specific organisms, but can identify their near neighbors, which have similar homology. There are also taxa that we cannot discriminate because of their sequence similarity, for example at the strain level."
It's also important to note that Viome's Gut Intelligence Test has not been cleared or approved by the FDA (although approval is not necessary).
Nevertheless, Viome feels its test can help patients make informed decisions about their health and wellness.
Viome Products and Pricing
Viome's core product is the Viome Gut Intelligence Test. Your kit includes a sample collection box, free standard U.S. domestic return shipping, and a personalized report once testing is complete.
Viome Gut Intelligence Test: $149 per kit
Kits are available in all states except for Maryland and New York. Customers in Australia, Canada, France, Belgium, the Netherlands, Germany, Luxembourg, and the United Kingdom can also order a testing kit today.
Viome also accepts HSA and FSA payments. Check your plan to determine if tests like this are covered.
Viome offers subscription plans for anyone who wants to check their gut health on an annual basis.
You can buy the Viome testing kit online through Viome.com or through Amazon, although the official website tends to be cheaper. As of June 2019, Viome is selling the testing kit for $149 USD apiece, while Amazon sells it for $249.
About Viome
The Gut Intelligence Test was developed by Viome Inc., a Los Alamos, New Mexico-based corporation. The company claims to have been founded by a "team of leading entrepreneurs, scientists, and physicians" who asked a simple question: "what if illness could be elective?"
Sequencing is performed at the OMRF Clinical Genomics Center in Oklahoma City, Oklahoma.
Key members of the Viome team include Naveen Jain (CEO), Deepak Savadatti (President), Momo Vuyisich (CSO), Guruduth Banavar (CTO), and Stephen Barrie (CBDO). The company also has a scientific advisory board of physicians, including physicians from Harvard Medical School and other leading institutions.
Final Word
Your body has 40 trillion microbes. With Viome, you can see how your microbes stack up against other people. You can determine how the bacteria in your gut are affecting your health. You can see if your gut bacteria are affecting your energy levels, for example, or if you have a more diverse gut ecosystem than the average person.
Testing kits are available online today through Viome.com or Amazon.com. Just provide a small stool sample, send it back, and get unique insight into your health and wellness.