University of Findlay Pharmacy Students Work on Glioblastoma Treatment with Compound Found in Curry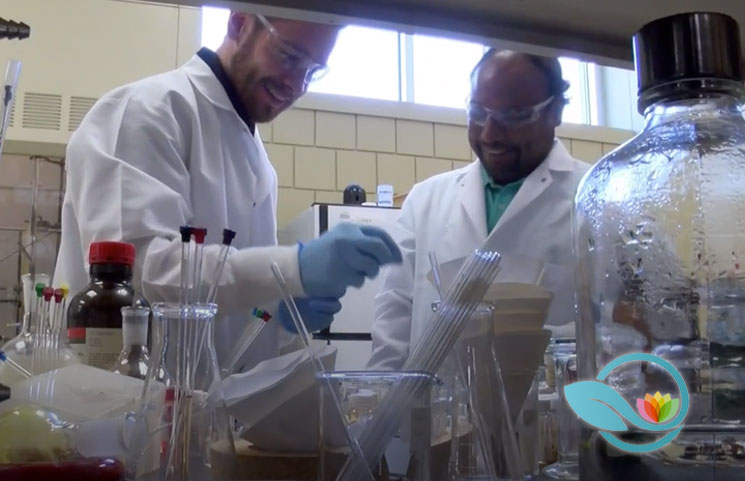 - ad -

A substance found in curry could aid in treating glioblastoma.
The treatment is being researched and developed by individuals at the University of Findlay.
Cancer is a disease that plagues millions of people each year. In fact, statistics show that nearly 40% of all Americans will be diagnosed with some type of cancer before the end of their lives. At the University of Findlay, pharmacy students have made some progress on discovering a treatment for one of the deadliest types of cancer – glioblastoma.
Glioblastoma is the most aggressive form of brain cancer, and it thrives in the brain and/or spinal cord. With almost no way to remove it safely, and very little that can be treated with chemotherapy, experts have found that less than 10% of people diagnosed with this cancer will survive for more than five years. Jacob Reyes, UF College of Pharmacy graduate student researcher, stated,
"What they have right now is great in terms of glioblastoma, but it's not enough in terms of survival rates that you're seeing."
A new drug has already been developed by the UF researchers, which they believe will improve the lifespan of sufferers of this specific type of brain cancer. Reyes stated that the team used a molecule called chalcone, which is found in curry.
Dr. Rahul Khupse, a medicinal chemist involved with the project, grew up in India, and discovered that chalcone can help with both inflammation and cancer properties in the body. He said,
"In my grad school, I had worked on natural products, and that was kind of like an inspiration for making this designer drug." Right now, the drug is presently called RK-15.
Uniquely, this treatment has the ability to selectively target the cancer cells in the brain and doesn't attack the healthy cells. While chemotherapy touches on multiple parts of the body and can have substantial side effects, Dr. Khupse aimed to achieve this selective therapy to preserve the rest of the brain. In doing so, RK-15 is capable of penetrating the brain-blood barrier, and still treats resistance cancer cells.
Reyes commented, "What if, by chance, something were to have activity and down the road someday, I look back and think like wow, that's the drug I worked on and here it is saving lives?"
Undilutedly, the researchers have a long way to go, and will start testing on animals in the next stage. Once it passes animal testing, clinical testing on humans will start, followed by approval from the FDA.
From creating a treatment in the lab to delivering it to patients, the process can take up to 15 years. The research team from the University is presently in their second year of development.