Pure Change Program: Dr. Passler's Lean Body Protein, Wellness Shakes and Vitamin Products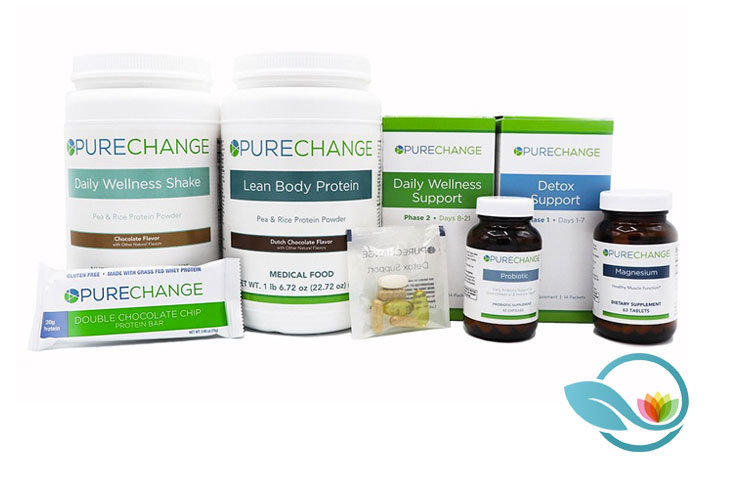 - ad -

Losing weight and maintaining one's newfound figure takes more than just eating well and adopting a temporary diet plan. Those who experience the best results tend to make a healthy diet and exercise a part of their lifestyle. One of the best ways to start one's journey is to try a program that can detoxify the body and help users start feeling and looking great. With that, this review would like to introduce a new program on the market called Pure Change Program by Dr. Charles Passler. With this system, men and women may be able to get a promising start.
About Pure Change Program
The Pure Change Program is a 21-day or 7-day detoxification program that was developed by Dr. Charles Passler. The program is designed to help men and women look and feel their best through the effective removal of harmful toxins and the implementation of a nutritional program that works to supercharge one's health and performance. As the brand explains, toxins are a part of daily life and many of them are harmful to us. They are present in the oil, in the food, in water, and as a result, they accumulate over time and cause a negative effect upon well-being. For that reason, the Pure Change Program can be a helpful solution for those who want to start a healthier lifestyle with a cleaner and healthier system.
Potential Weight Loss
One of the first questions that appears on the Pure Change Program's FAQ is whether the system will hep users lose weight. According to the program's website, "if you follow the program it is highly probable that you will lose weight." Of course, as with most weight loss programs, the process does entail that the follower maintain the program's requirements.
For example, those who follow the program should avoid drinking alcohol and they should adhere to the guidelines as well. As the program's website explains, the first couple of days of the program may impact one's energy levels. That is, users may feel more tired than normal. These outcomes are likely due to the body's withdrawal from caffeine and sugar. It usually takes up to days 3 to 5 for followers to feel normal, if not better, than before.
Take note that those who are on medications should discuss the pure change program with their medical provider before starting the program. As for supplements and natural vitamins, users may be able to suspend taking them with the guidance of their health care provider.
The 21-Day Pure Change Program
Before starting any program, it is important to understand the components. As previously mentioned, there are two options – the 21-day program, and the 7-day program. The 21-day program is currently sold out. This program is designed to detoxify the body, while also helping men and women discover their food sensitivities. Here are the components of this 21-day program.
Recipes

The program comes with recipes which are healthy, nutritious, and delicious. The recipes are also very easy to make. They include options such as zucchini noodles with blistered tomatoes, Greek roasted cauliflower, Dijon salmon with grilled vegetables, grilled chicken with arugula salad, and so much more.

Boosters

The program also features a number of additional boosters, such as 14 servings of a lean body protein shake, 14 servings of detox support packets, daily wellness support packets, 21 servings of protein bars, 21 servings of probiotic, 21 servings of magnesium, a shaker bottle, and a program guide. These items are gluten free as well. Those who are interested in learning about the ingredients in these items can do so on the brand's website.
There are a number of potential benefits of the 21-day program. Here are the potential benefits as identified on the brand's website:
Detoxify the body
Improve energy
Better sleep
Decreases food cravings
Resets relationship with food
May improve skin, hair, eyes, nails
May promote long-term healthy
Promotes long-term eating habits
Keep in mind that those who adhere to the program may experience the best results.
The 7-Day Detox Program
The 7-Day Detox Program, like the 21-day option, is also sold out. The difference between this option and the 21-day program is that this is a shorter version that offers fewer recipes and fewer booster products. In any case, it is a good option for those who are interested in segueing into the program and starting with a shorter version of the system. Those who follow it on a regular basis and as directed may be well on their way to experiencing the positive qualities that they are striving for.
Further, like the 21-day program, this one also offers a number of advantages, such as:
Detoxify the body
Improved energy levels
Better sleep
Decreased food cravings
Reset relationship with foot
Better mental attitude
Improved skin, hair, eyes, and nails
Promote long-term healthy habits
About Dr. Passler
Understanding who is behind a program that one is interested in implementing into one's lifestyle can be useful. In this case, Pure Change was developed by Dr. Charles Passler, who has a career that spans over 20 years. His career involves helping men and women adopt better nutrition and lifestyles. He has helped models, actors, and directors. This program is designed for everyday individuals who are looking to adopt a positive change into their life. With his system, men and women of all ages can finally achieve their health goals for a better quality of life.
Pure Change Program Summary
Overall, those who are looking for a high-quality health and wellness program that can help them adopt healthier habits and a better quality of life. There is also a customer support team whose contact information is available on the brand's website. The support team can provide men and women with additional guidance concerning the program. To learn more about Pure Change and to get started with the system, just visit the brand's website today. The program is affordable, easy to follow, and it can be just the positive change that users need.