Phytropix: Dr. Flam's Nootropic Brain Booster for Mood and Memory?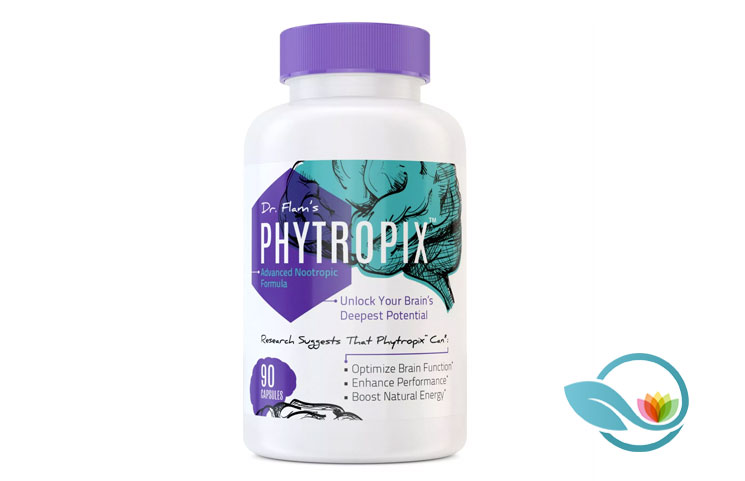 - ad -

This a very powerful nootropic that works to help improve your cognitive functions. As a result, frequent Phytropix usage results in increased focus and concentration, faster memory recall, better moods and mental alertness.
Phytropix consists of a combination of polyphenols. These are antioxidant rich compounds that help nourish the body, fight free radicals, and reduce instances of disease. It also has key compounds like Phosphatidylcholine, which is an important fatty acid that helps the brain.
With this supplement, not only will your brain health dramatically improve, your overall health should too as it also works for gut, liver and nerve health.
The company claims that it's one of the best antioxidant supplements in the market capable of fighting inflammation and cancer too.
It also helps improve blood flow -a necessary component of circulation. As a result, it might be very effective at improving heart and vascular health. Naturally, all these can contribute to your overall sense of wellbeing and health. It may also shave off years from your body and looks.
How is Phytropix Capable of These Claims?
According to the manufacturer, Phytropix is the product of intense research into the benefits of certain key polyphenols, and how their combined effects can dramatically improve one's life, brain, health and looks.
The founder, after years of research, distilled all that knowledge into the capsule that's known as Phytropix. The supplement primarily contains nine different polyphenol compounds, and is an improved version of his first product –PhytoLife. These are the most popular and potent polyphenols known to man.
While it's possible to get all the polyphenols you need from veggies and fruits, the amounts required to meet the daily requirements are a lot. And most people simply don't have the time to sit down and eat all that.
He believes that people who take Phytropix supplements will stand a better chance of living a healthier and longer life than those who don't, thanks to the polyphenols in the supplement. These include Trans-Resveratrol, EGCG, Silymarin, Punicaligans, Epicatechin, Quercetin, Carvacrol, Vanillin and Phosphatidylcholine.
Our Thoughts on Phytropix
The claims made by the founder seem pretty huge. True, all the polyphenols listed as ingredients are capable of an incredible number of health benefits –from heart protection to anticancer.
But still, we don't know if they work as proven. He doesn't specifically state its health benefits apart from it being a nootropic. But, we think it's a decent health supplement to check out if you need something like it. And if you've used it in the past, feel free to hit us up in the comments and let's know what your experiences were.