NOW Sports Debuts a New Recovery and Performance Product Line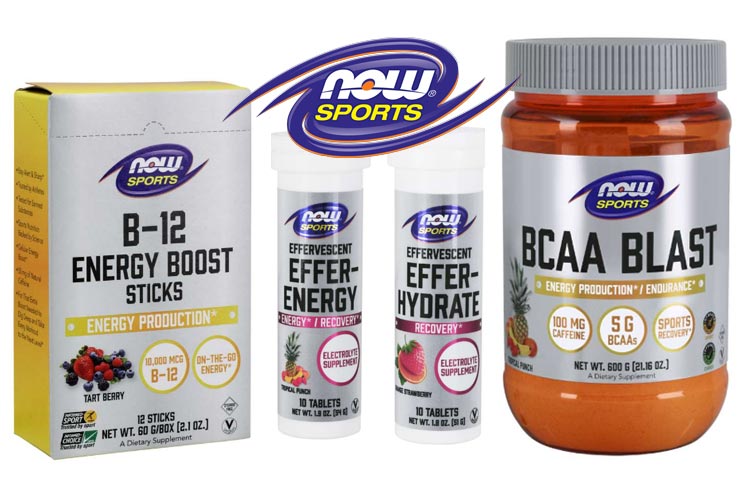 - ad -

NOW Sports, a leading brand in the sports wellness market, has announced its debut of a new product line of ten health and wellness products. The company is committed to supporting sports enthusiasts and athletes by offering high-quality sports products. NOW Sports is a renowned developer of all-natural health-enhancing sports products across the United States.
Among the newly launched products is BCAA Blast Powder. It is a highly effective pre-workout supplement that maximizes the athletes' output during workouts. It comes in Tropical Punch and Natural Raspberry flavors. Each BCAA Blast Powder dose comes with 5 grams of branched-chain amino acids to enhance and stimulate retention, muscle growth, and recovery.
Although the BCAA is not blended with other amino acids, it contains sodium and 100mg of caffeine per serving. This supplement is best for thirst-quenching, sharp focus and physical energy during workouts while enhancing your body's natural recovery processes. Each package contains 600 grams, which is approximately 34 servings and goes for only $39.99.
The company also launched a blend of whey protein concentrate and MCT oil, which is a rich source of protein. MCT oil is a moderate-chain triglyceride with tiny molecules that are easily absorbable, unlike most forms of fat. MCT is also known to provide instant energy release, thanks to its super-quick absorption.
NOW's MCT Powder, spiked with Whey Protein, offers a blend of protein and fats developed uniquely for those living on a keto-friendly diet. The powder is composed of a balance of 2 grams of protein per 7 grams of fat. It is then packaged in one-pound bags, available in chocolate mocha and sea salt caramel, flavors each going for $34.99, and unflavored for $29.99. You can easily add the MTC powder into hot and cold beverages.
NOW's Effer-Hydrate tablets support sports enthusiasts, and athletes rehydrate and recover. They contain safe and natural formulas developed to meet common sports nutrition needs. These tablets are charged with effervescent electrolytes which are essential minerals for enhancing muscles contract, regulating fluid balance in the body, and regulating blood pH levels. Naturally available in water, electrolyte-based beverages are common among athletes, used mainly to support the restoration of sodium, electrolytes, and minerals lost through sweating.
Sports nutrition and health wellness beverages developed to restore electrolytes while rehydrating the athlete are ubiquitous, with a myriad of benefits. This vegan formula delivers those benefits alongside natural and safe ingredients with less or no sugar. You only have to dissolve the tablets in water, and they come in Orange Mixed Berry, Strawberry, and Lemon Lime flavors.
The vegan electrolyte supplement, Effer-Energy, rehydrate the sports enthusiasts while supporting recovery and energy production. Effer-Energy offers the same benefits as Effer-Hydrate, but with the addition of green tea-extracted caffeine. This product is typically made of water-soluble tablets that come in a Tropical Punch flavor.
Another product is NOW's B-12 Energy Boost Tart Berry Sticks, which is a blend of B-12 and other natural nutrients enhancing cellular energy production. The product is available in a powdered form that you do not necessarily need to absorb in water. This blend is composed of folate, natural caffeine, taurine, and 10,000 mcg of vitamin B-12. This energy boost formula goes for a pocket friendly $11.99 for 12 sticks.
All NOW Sports products are third-party tested and verified for detection of the presence of any banned substances to ensure safety and purity. LGC's anti-doping laboratory has thoroughly tested every single supplement product in the company's portfolio and raw material.