Koyah Organic Beet Powder: Grown, Freeze-Dried Whole-Root Product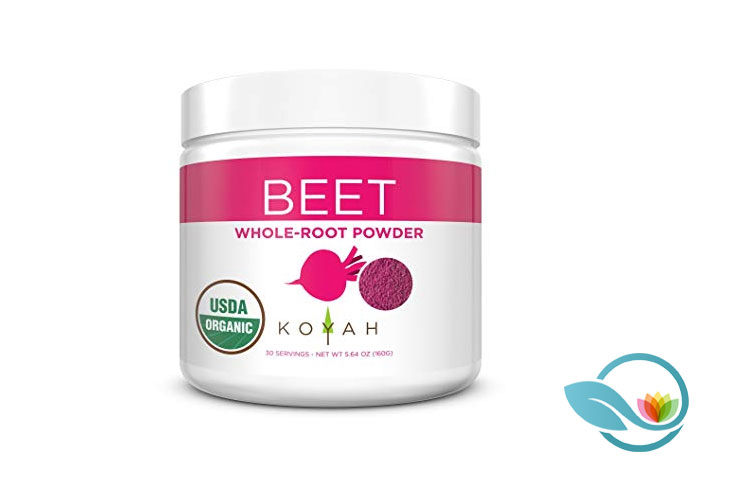 Did you know that an adequate source of beetroot can promote improved blood flow, maintained blood pressure levels and ensures one's ability to physically perform is not compromised?
The reason for such benefits comes from the number of essential nutrients housed within the reddish-hued vegetable, some of which includes fiber, vitamins A, B, C and D, manganese, potassium and calcium. That said, not all beetroot supplements are made equally, and a brand that's fighting products lacking potency is Koyah.
According to Koyah, the way in which beetroot is grown and powdered either makes or breaks the entire supplement, and here's how they've approached it:
What is Koyah's Organic Beet Powder?
Koyah's Organic Beet Powder is a U.S. based dietary supplement that can be added into one's soup, smoothies and other consumables. What sets Koyah apart from other beetroot powder providers is their focus on fresh, sweet-tasting and beneficial, 15-calories servings, each amounting to roughly half a beetroot. That said, they've officially set the bar high in terms of quality because of their freeze-drying process.
Why Freeze Dry Beetroot?
As per existing, freeze-drying, which is one of the last steps in creating Koyah, is what ensures that the quality of beets delivered per serving is of utmost quality. In particular, said procedure preserves the cellular structure of beets, which in turn preserves its nutrients.
Koyah's Organic Beet Powder Final Thoughts
Koyah's approach towards powdering beetroot is unique because they leave consumers with food for thought. More specifically, this is achieved by the informative approach taken to ensure that consumers are fully aware of how to differentiate a good product from a bad one.
For instance, the color, taste and smell of a typical, fresh powdered beet was shared to ensure that consumers are in fact seeking quality nutrients. This shows the extent in which Koyah believes in not only transparency, but also health awareness.
Furthermore, consumers will get a sense of what the product looks like in the container prior to purchasing it, which is surely to create a lasting impression; not to forget Koyah's involvement in product testing.
As for its affordability, Koyah's Organic Beet Powder, equivalent to 30 servings, is currently valued at $37.99. One might deem the price as being reasonable because of its simple yet effective handling of beetroots, i.e. U.S. grown produce and freeze-drying – both of which represents quality and ideal nutrients retention. For more information, visit here.
Dr. Oz Challenges USANA CEO and Community to Two-Million-Meal Challenge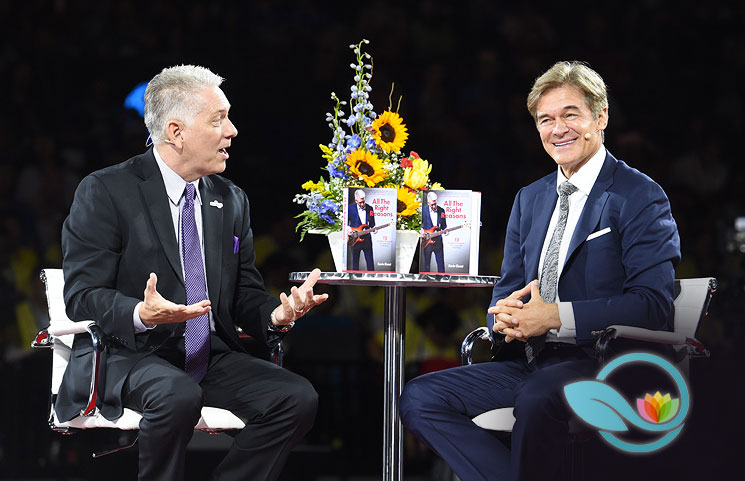 USANA Health Sciences met their goal of providing a million meals for children. However, Dr. Oz is now upping the ante, challenging the whole USANA family to reach two million meals. Can they do it?
USANA set out to provide one million meals for children and succeeded.
The challenge from Dr. Oz would
In America alone, there are over 16 million children that don't have enough nutritious food to support their body on a daily basis. Around the world, poor nutrition is the cause of 45% of deaths for children under age 5, despite hundreds and thousands of charities being created to solve this issue. Kevin Guest, the CEO of USANA Health Sciences set a goal of providing one million meals to hungry children, which he has officially accomplished. Now, Dr. Oz believes that there's more that can be done, issuing a challenge to double the number of those means.
Dr. Oz issued the challenge at the USANA's global convention, standing in front of almost 10,000 attendees from around the world. He commended the efforts, saying that the fact that the organization could provide these meals is "a testament of the USANA culture of giving," which he believes that there should be more of. He challenged,
"Why stop at a million? I challenge Kevin and the entire USANA family to double that goal. Let's all help feed two million children. We can do it."
The funding provided to cover these meals was the result of proceeds from Guest's best-selling book, which is titled, "All the Right Reasons: 12 Timeless Principles for Living a Life in Harmony." The book has been printed in five different languages with substantial sales around the world. Ultimately, Guest chose to accept this new challenge from Dr. Oz, because his plan has always been to donate every cent of the proceeds to child hunger.
Guest stated, "While that's a big goal to accomplish, I look forward to helping feed one million more meals through the USANA Health Foundation, which will continue to oversee the project."
The purpose of Guest's book is to show that there are 12 principles that anyone can apply to their life to have harmony. Guest was a musician, and he compared the peaceful harmony to that of music. "Harmony occurs when notes blend in a way that is pleasing to the ear. Whether someone plays in a band, sings in a choir, or performs in an orchestra, there is nothing quite as exhilarating as achieving perfect harmony with fellow musicians," he said.
"Harmony in music doesn't happen without hours of practice and each individual musician's commitment to getting the music right."
Some of the principles that Guest writes about in the book include:
The Dorothy Principle, which states that the most important thing is relationships.
The Cardboard Keyboard Principle, which states that individuals need to engage in positive self-talk.
The Holland Principle, which states that individuals should seek out opportunities to serve and then follow through.
Guest stated that he believes that the core of the whole program can be found in the Ben Franklin Principle, which "guides us to commit to living our core values, which will change our destiny." With a career as a musician, Guest recalls having a constant desire to perform and entertain, but he adds that "God was asking me to give it all up." After consulting with his wife, the couple agreed that Guest would give up his career in music, pursuing this venture instead.
While he continues to pursue this life of balance and harmony, he still engages in music by performing at the Grand Ole Opry, and he's shared the stage with artists like Eddie Money, Belinda Carlisle, and Ozzy Osbourne. He also has performed part-time with Collin Raye, a superstar in country music.
To view the details on this challenge, visit here to download a copy.
To become a part of the solution, consumers can purchase Guest's book on Amazon.com. Every book creates enough money to cover 40 meals.
Hot Skinny Tea: 14 and 28 Day Detox Program to Lose Weight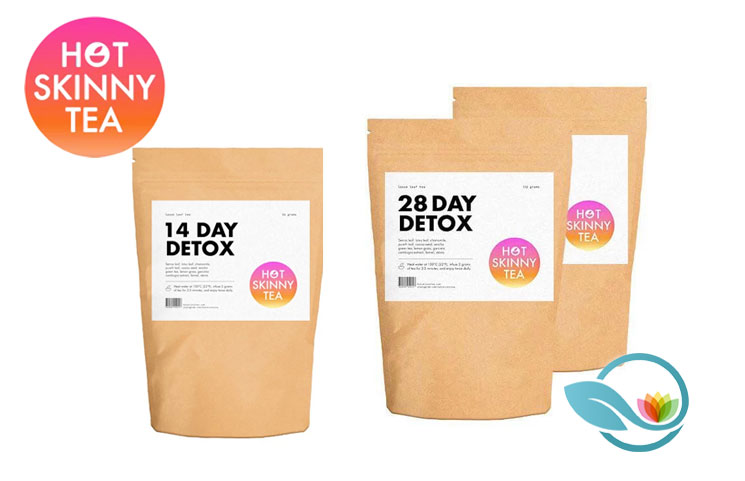 Hot Skinny Tea & Detox Program is a plan that allows consumers to flush out toxins from their body with the use of a tea, meant to be consumed twice daily for at least two weeks. The tea can be purchased from the official website through a one-time transaction or a subscription.
What is Hot Skinny Tea?
Losing weight can be a difficult endeavor, especially when it comes to starting to see results. Many people begin their diet after eating poorly, though there are others that simply want a fresh start, which is why detox programs are so popular. The creators of Hot Skinny Tea decided to develop a program for detoxification around the use of their tea.
The tea itself features all organic ingredients. As a result of this formula, the company states that the user will experience:
Read on below to learn about the program that this tea is included in.
The Detox Program
The Detox program for this tea only takes about 14 days, during which time the user will need to consume the product twice daily. The tea can be brewed with one teaspoon of the blend in hot water, allowing it to steep for two to three minutes. To get the desired results, the user should follow the program for at least 14 days.
Purchasing Hot Skinny Tea
The total cost of Hot Skinny Tea depends on how long the user wants to go through the detox. There's a 14-day detox available for $35, or a 28-day detox for $58.50, both of which are discounted from their typical retail price. Both formulas offer free shipping.
Consumers can also sign up for a subscription, allowing the company to send a new batch of the tea every month. However, it is unclear if this service comes with a discount.
Contacting the Creators
If there are any questions about this product, consumers can contact the customer service team by filling out the form at https://www.hotskinnytea.com/a/contact.
The website also includes a chat feature to speak with someone online.
Hot Skinny Tea Summary
The Hot Skinny Tea & Detox Program is fairly easy to follow and doesn't require that the user change any other part of their routine to get the desired results. The program only lasts for a few weeks, but the interactive chat function on the website makes it easier for consumers to ask questions why using the remedy to get the best results.
ONE PRO Nutrition: Whey Protein Collagen, Hydro Energy Drink Mix and Gels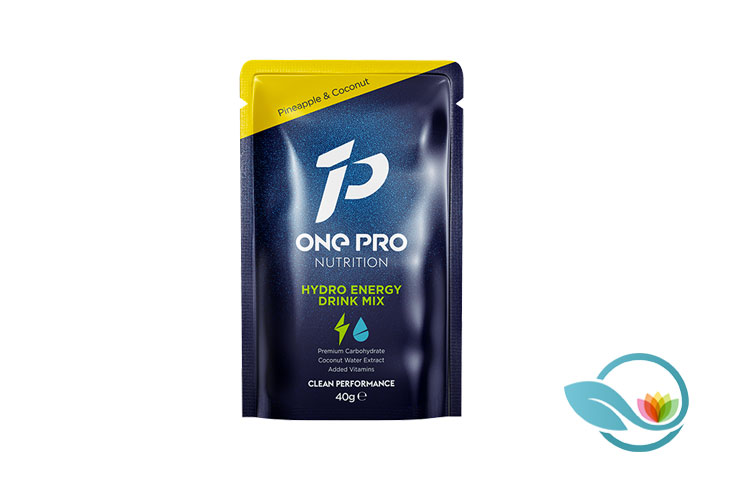 What Is ONE PRO Nutrition?
When it comes to any form of physical training, fueling the body with essential nutrients becomes a fundamental step. Said consumption is what helps muscles undergo recovery, boosts one's energy levels, and ensures that one's goals are met. This is what ONE PRO Nutrition appears to be founded on.
In particular, founder, Matt Prior has devoted to playing cricket and, in this experience, realized the importance nutrition had in his performance. With the help of nutritionist, Christine Bailey, a line of scientifically developed products under ONE PRO Nutrition has been established.
To fully understand what has been achieved, the following review will take a closer look at ONE PRO Nutrition's products and their intended purposes.
What does ONE PRO Nutrition Offer?
ONE PRO Nutrition has created solutions that tend to the body's need for energy, hydration and overall recovery. Here's a breakdown of some of the products currently offered:
Hydro Energy Drink Mix (Pineapple and Coconut):
The Hydro Energy Drink Mix is deemed more than just an energy drink. It has supposedly been designed to provide steady and fast releasing of carbohydrates that maximize one's performance, and endurance levels. It carries balanced electrolytes to replace those lost through sweating. Other energy products include Caffeine Mixed Berry, and Energy Gel with Added BCAAs (raspberry, blueberry and passionfruit and lime flavors).
Whey Protein + Collagen Chocolate
The Whey Protein + Collagen nutrition pack was formulated to support recovery and strength, especially in dealing with one's ligaments and connective tissue. Said supplement also offers an array of vitamins, minerals and antioxidants that are reasoned as being essential in not only pushing the body to perform, but also in allowing it to undergo the necessary recovery. In addition to the chocolate flavor, this very same supplement comes in strawberry.
Why Choose ONE PRO Nutrition?
Based on the analysis above, a number of reasons can be argued as to why ONE PRO Nutrition should be reflected upon. For starters, the brand focuses on clean and drug-free sport. That said, only the necessary ingredients have been included for each purpose that has been aimed at.
Another reason for possibly selecting ONE PRO Nutrition is the step it has taken to ensure quality doesn't change from product to product. More specifically, each product has been batch tested. As for the nutritional supplements themselves, only all-natural ingredients have been used. This is reassuring as most supplements carry fillers that create a hindrance to the body's ability to reap in nutrients.
Who can forget the dual purposes of some of the essentials offered. This is primarily in relation to both energy and hydration aspects of training, as many of the products found in the former category are also found in the latter.
Lastly, different delivery systems have been considered in making ONE PRO Nutrition products, whether this includes beverage infusions or tablets – both of which have been designed for optimal convenience. To learn more about ONE PRO Nutrition, visit here.