Koyah Organic Beet Powder: Grown, Freeze-Dried Whole-Root Product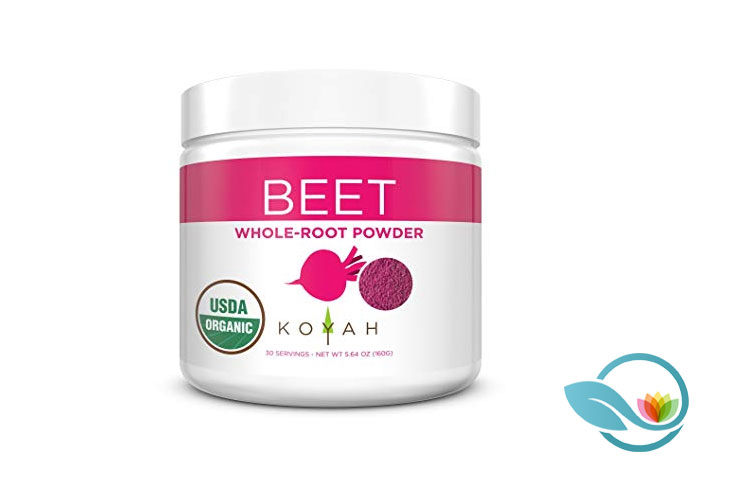 - ad -

Did you know that an adequate source of beetroot can promote improved blood flow, maintained blood pressure levels and ensures one's ability to physically perform is not compromised?
The reason for such benefits comes from the number of essential nutrients housed within the reddish-hued vegetable, some of which includes fiber, vitamins A, B, C and D, manganese, potassium and calcium. That said, not all beetroot supplements are made equally, and a brand that's fighting products lacking potency is Koyah.
According to Koyah, the way in which beetroot is grown and powdered either makes or breaks the entire supplement, and here's how they've approached it:
What is Koyah's Organic Beet Powder?
Koyah's Organic Beet Powder is a U.S. based dietary supplement that can be added into one's soup, smoothies and other consumables. What sets Koyah apart from other beetroot powder providers is their focus on fresh, sweet-tasting and beneficial, 15-calories servings, each amounting to roughly half a beetroot. That said, they've officially set the bar high in terms of quality because of their freeze-drying process.
Why Freeze Dry Beetroot?
As per existing, freeze-drying, which is one of the last steps in creating Koyah, is what ensures that the quality of beets delivered per serving is of utmost quality. In particular, said procedure preserves the cellular structure of beets, which in turn preserves its nutrients.
Koyah's Organic Beet Powder Final Thoughts
Koyah's approach towards powdering beetroot is unique because they leave consumers with food for thought. More specifically, this is achieved by the informative approach taken to ensure that consumers are fully aware of how to differentiate a good product from a bad one.
For instance, the color, taste and smell of a typical, fresh powdered beet was shared to ensure that consumers are in fact seeking quality nutrients. This shows the extent in which Koyah believes in not only transparency, but also health awareness.
Furthermore, consumers will get a sense of what the product looks like in the container prior to purchasing it, which is surely to create a lasting impression; not to forget Koyah's involvement in product testing.
As for its affordability, Koyah's Organic Beet Powder, equivalent to 30 servings, is currently valued at $37.99. One might deem the price as being reasonable because of its simple yet effective handling of beetroots, i.e. U.S. grown produce and freeze-drying – both of which represents quality and ideal nutrients retention. For more information, visit here.