Helmm: Premium Natural Deodorant Starter Kit with Refillable Cartridge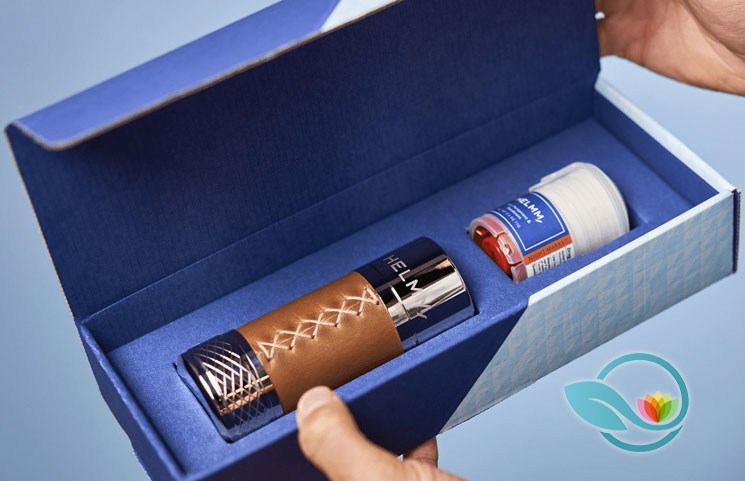 - ad -

In the past, men's health – especially when it comes to skin and body – has rarely been emphasized upon compared to that of women. The tables have finally turned and high-end officially meets men's health!
Deemed a line devoted to offering high-end essentials for men, Helmm products are supposedly pit and environmental-friendly. What have they done to achieve this? The following review will take apart the Helmm Starter Kit to gain an understanding of their mission.
What is Helmm Starter Kit?
The Helmm Starter Kit is a subscription-based, high-end, refillable deodorant or antiperspirants kit designed specifically for men. In fact, it is described as having a 2-step refill process with transparent windows that notify men when it is time to change the cartridge and thicker and smoother edges to promote and irritation-free application. The finishing touches, more so in the overall appearance is very clean, as it combines Brown Horween leather and nickel-plated zinc.
How is Helmm Starter Kit Pit and Environmental-Friendly?
The Helmm Deodorant claims to help neutralize odor associated with the breaking down of bacteria, whereas the Antiperspirant limits perspiration, wetness and also neutralizes body odor. Both have since been clinically tested and are deemed safe for the skin and dermatologist approved, which is supposedly why they are also pit-friendly.
As for its positive contribution towards the environment, Helmm cartridges are trusted as being recyclable, not to mention their total avoidance in using plastic for the deodorant or antiperspirant's container. More specifically, the established design ensures that consumers can keep it for a minimum of three years, with each cartridge requiring refills every 6 to 8 weeks.
Helmm Starter Kit Final Thoughts
Overall, Helmm's approach in promoting a pit and environmental-friendly line of products appears to work. Its uses have been reasoned as being safe for the skin, and their limited need to throw things out prevents waste accumulation.
Given that Helmm formulas are paraben, phthalate, talc, triclosan, sulfate and aluminum-free (the latter only applies to the deodorant), it seems like the average male consumer has been satisfied with their purchases. In particular, existing reviews indicate that scent, overall appearance and the products' ability to block sweat were successful.
The scents currently offered include Trail Blazer, Coastline, Hudson, and Night Market. To learn more about the different subscription plans, check out Helmm right here.