MALIN+GOETZ Advanced Renewal Moisturizer: Daily Hydrating Skincare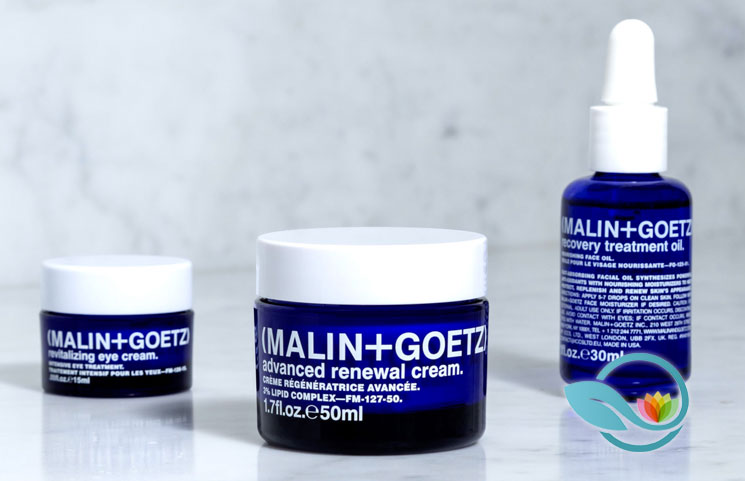 - ad -

Many skincare essentials have become quite complex, with the different types of peptides and extensive list of ingredients that make many question its overall effectiveness. Does quantity mean quality, especially in the skincare industry? According to MALIN+GOETZ, not quite.
MALIN+GOETZ believes keeping things simple is enough to promote skin health. This is where their Advanced Renewal Moisturizer comes into play, an essential that houses simple ingredients combined using advanced technology.
The purpose of this review is to understand how simplicity agrees with advanced technology and acquired by analyzing the MALIN+GOETZ Advanced Renewal Moisturizer.
What is MALIN+GOETZ Advanced Renewal Moisturizer?
The MALIN+GOETZ Advanced Renewal Moisturizer is deemed a light yet refreshing moisturizer that not only reduces the appearance of lines, but also rids one's skin of dehydration and increases the skin's protective layer against free radical damage.
What ingredients when into making its formula?
The ingredients responsible for said benefits include the likes of meadowfoam seed oil, linseed extract, sugar molecules, apple stem cells and collagen.
Meadowfoam seed oil carries similar characteristics to that of the jojoba oil. More specifically, its consistency is deemed comparable to human sebum – a component responsible for maintaining moisture contents of one's skin and hair. Another moisturizing component used is the apple stem cell, which also protects the skin.
Next, there's linseed extract derived from flaxseed oil. Its role is to ensure that the skin attains plumpness and enters deep into one's skin to repair damaged skin cells.
The advanced technology comes in handy for the creation of sugar molecules, along with ingredients such as barley and sodium hyaluronate. When combined, consumers can anticipate reduced appearance of fine lines.
Lastly, collagen, produced in the body, is reckoned as a natural source of protein suitable for the skin. It primarily helps in eliminating age-related skin concerns, i.e. wrinkles, loose, saggy skin, etc.
MALIN+GOETZ Advanced Renewal Moisturizer Final Thoughts
Overall, the MALIN+GOETZ Advanced Renewal Moisturizer appears to be a viable option due to the different skin properties covered within a rather short list of ingredients.
Most importantly, upon assessing a 4-week consumer study, the team found that the Advanced Renewal Moisturizer was able to increase firmness (85%) and hydration levels (89%) in participants (N=27) between the ages 27 and 50 years of age. While the sample size is not enough to make assumptions about the entire population, said results are indicative of some attainable improvements regardless of gender and within an accepted age group.
As for its financial aspects, it currently costs $76 for 50ml, which is fair given the suggested quantity for application is as little as a dime's size. To learn more about MALIN+GOETZ's trust in simple is better, click here.