CleanKey by KeySmart: Antimicrobial Copper Alloy Brass Hand Tool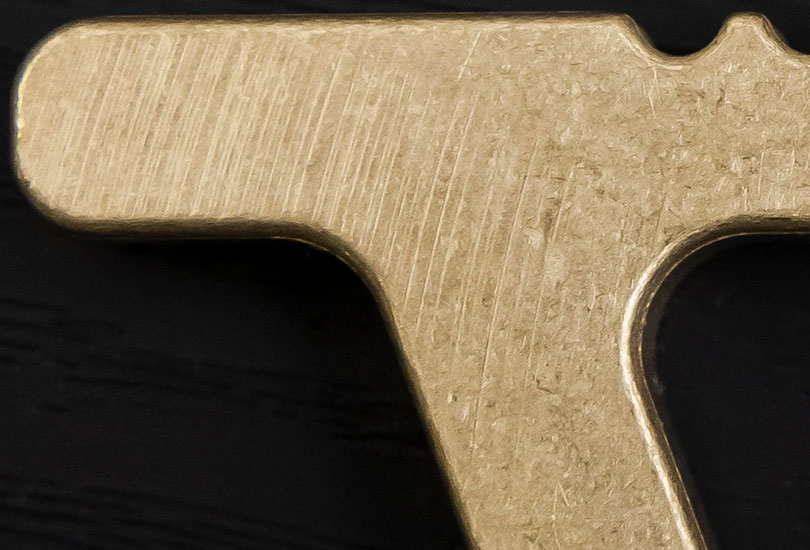 - ad -

Afraid to touch surfaces now that the coronavirus is spreading ever so rapidly? CleanKey is an antimicrobial brass hand tool that eliminates one's need to come into contact with public touchscreens, doors and/or buttons. In addition, it has been described as a tool that rids bacteria altogether. It's bewildering right? Here's what you should know:
What is CleanKey made of?
CleanKey is made from "aircraft grade aluminum" and stainless-steel hardware as mentioned on the official website. That said, it is mainly manufactured with copper alloy 260, which is considered antimicrobial due to its 62% copper content. The former two components apply to the retractable carabiner.
Who is behind CleanKey?
The creator responsible for CleanKey is none other than KeySmart, a company that has been around since 2016. Having started the business with focus on unique keychains, KeySmart successfully developed a number of essentials that are considered simple to use, time efficient and manageable.
How does CleanKey kill bacteria?
According to the claims made, CleanKey has the potential to kill 99% of bacteria. The credit here goes to the use of copper. In a 2011 study published in the journal, Applied and Environmental Microbiology, it was found that when microbes were exposed to copper surfaces, tens to hundreds of millions of bacterial cells were killed within minutes. The key factor to note here is that dry copper was used, which is effective in blocking bacterial growth.
What is the best way to use CleanKey?
There are a number of ways to use CleanKey. First, one should wrap their finger within the loop and use the hook side to open door handles. Then there's buttons and/or touchscreens, and in such cases, it is as simple as holding CleanKey through the loop and tapping the screen or button with the pointy end. Consumers can also choose to attach their keys on the loop. That said, only up to 14 keys can be attached.
After using CleanKey, it is best to wipe the product down with either steel wood or a disinfectant wipe. These are suggested in order to keep the brass intact and immaculate, while removing germs at the same time.
Why choose CleanKey?
Besides its ability to eliminate bacteria and reduce physical contact, CleanKey is obviously easy to carry, its ergonomic design allows for various uses and it comes with a free retractable carabiner.
How much does CleanKey cost?
CleanKey can be purchased in different quantities, with each quantity including an equal number of retractable carabiners. Here's are the options available:
1 CleanKey: USD$25
3 CleanKeys: USD$50
5 CleanKeys: USD$75
All orders over USD$25 come with free shipping. Due to the extremely high demand for CleanKey, the company will start shipping on May 6, 2020. To contact customer service regarding one's respective order, it is best to email them at [email protected] or call (888) 900-5947. For those interested in the mailing address, it is as follows:
Mailing Address: 860 Bonnie Ln, Elk Grove Village, IL 60007-2223
CleanKey Final Thoughts
KeySmart's intentions behind CleanKey are to ensure that consumers are protected from bacteria while reducing one's need to touch a surface with their bare hands. The use of copper is smart here, as many studies have found it to be effective in killing bacteria within minutes. Its features are commendable especially considering its ease of use and convenience. Finally, comes affordability; although CleanKey seems expensive, the guaranteed protection, use of material and its durability makes it worthwhile.
Simply put, CleanKey appears to get the job done without getting one's hands dirty. To find out more, click here.