2GO Coconut Oil: Single-Serving To-Go Organic Virgin Coconut Oil Packets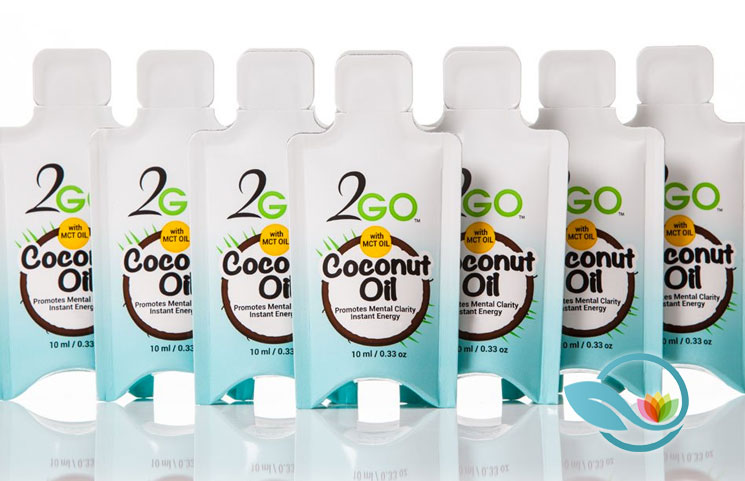 - ad -

If you are already a fan of coconut oil, you will love the new and convenient 2GO Coconut Oil. It is a single serve organic virgin coconut oil different from the rest as it is a blend of coconut oil and MCT oil with a liquid consistency. This makes it easy to use and to add to a variety of foods and beverages. Due to their convenience, they are easy to carry and bring with you wherever you go. The added MCT oil increases natural energy and can be used as part of a ketogenic diet.
A variety of natural benefits are offered including increased mental clarity and focus, instant boost of energy, and no artificial ingredients or stimulants. The versatility of the product makes them a favorite of athletes to use before training and competition. Not only used as an energy boost but also for sustained endurance with no crash. Other uses include for travel to combat fatigue and jet lag with no TSA worries. The 10ml packets are available in quantities of 15, 30, 60, and 120 depending on how often you hope to use the product. The more you buy, the more you save with their bulk discount pricing.
It is recommended that a packet be added to your morning coffee or protein shake to give you the boost you need and once more later in the day for sustained energy and clarity. This product makes it easy to add to whatever you like as it isn't hard and contained in a jar as most coconut oil products are. Founder, Dr. David Perlmutter, adds that the product could also aid with neurodegenerative diseases like dementia and Alzheimer's. He describes coconut oil as super fuel for the brain. For more information, check out their website and blog at https://www.2gococonutoil.com.