1st Phorm Opti-Greens 50: Premium Greens and Superfoods Blend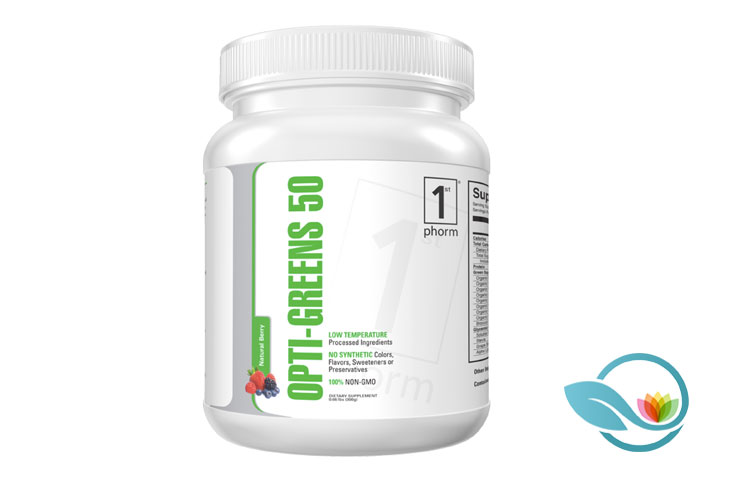 Opti-Greens 50 is a supplement that consumers can take to nourish the body with multiple servings of vegetables, superfoods, and probiotics. The formula is available from the 1st Phorm official website.
What is Opti-Greens 50?
Nourishing the body can only be done with a healthy balance of nutrients. While most people want to eat three meals a day, the inclusion of superfoods in all of them is difficult. Supplements like Opti-Greens 50 help to fill in the gaps.
According to the advertisement for Opti-Greens 50, the formula is meant to:
Reduce toxic buildup in the body
Balance the pH level the stomach and the rest of the user's digestive system
Increase energy levels
Increase overall health, specifically in digestion
This formula includes over 11 vegetables in their servings, but it also includes major superfoods and probiotics to balance out the digestive process.
Using Opti-Greens 50
To get the desired benefits from Opti-Greens 50, the user will need to blend two scoops of the powder to water or juice. The formula should be consumed right after being mixed, and the user can have at least one serving a day to get the results.
Purchasing Opti-Greens 50
The total cost of Opti-Greens 50 is $59.99 on the official website – 1st Phorm. While there is an opportunity for a one-time purchase, consumers can save $5.00 per shipment by enrolling in a subscription. The subscription can have deliveries every month, three weeks, or two weeks, and the cost per shipment is $54.99.
The company offers a 30-day return policy.
Contacting the Creators of Opti-Greens 50
Despite the information provided, consumers may find themselves with more questions about the Opti-Greens 50 remedy. The customer service team does not have an email address, but there is a fill in form on the contact page, found at: secure.livechatinc.com/
To speak with a representative over the phone, call 1-800-409-9732.
Opti-Greens 50 Summary
Opti-Greens 50 offers a simple solution for digestive balance. The product is easy to keep up with daily, considering the available subscription and the easily blended powder can be consumed with nearly any liquid. The product delivers nutrients that many consumers struggle to get during the day, though it is not supposed to be a meal replacement or a substitute for a healthy diet.
Since this product acts like a superfood vitamin, there should not be a negative interaction with any medications or regimens of the user.
FORTE Fitness: Intense On-Demand Interactive Workouts and Exercise Classes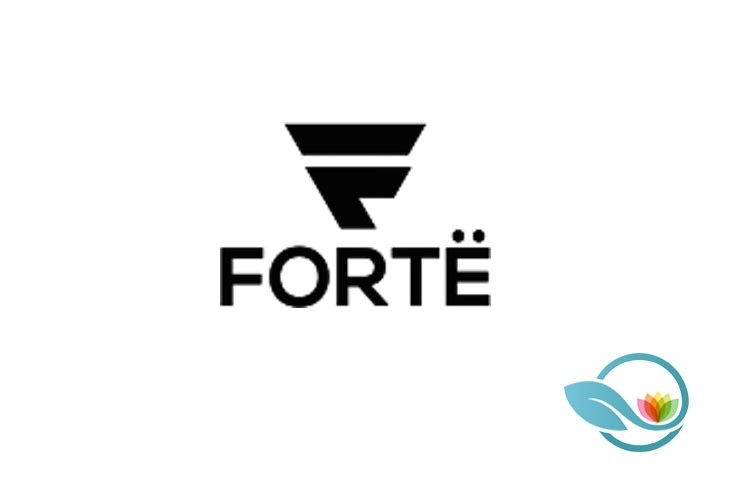 FORTË is a subscription for consumers to watch new and live videos for workouts online, but without the need to go to the gym. The program is available on a subscription, though consumers have the choice of making payments on an annual or monthly basis.
What is FORTË?
Finding the right workout is a difficult endeavor, especially because there are so many ways to increase strength, gaining muscle tone, and more. However, goals can change over time, and it is important to cater to those needs as they arise. That's what FORTË aims to help with.
By signing up for FORTË, consumers will have instant access to video content. Consumers can stream live classes, right into their living room or at the gym or anywhere they go. The content can also be viewed on the TV, a smartphone, a tablet, or a laptop. As the participant engages in the routine, they have the support and guidance of "elite coaches" to stay motivated.
In signing up, consumers can choose from different difficulty levels and timing, depending on how much time they have to work on their workout. The recordings are available to play at any time, but participants that want to view live broadcasts will need to check the online schedule.
Joining FORTË
There are plenty of benefits that FORTË can offer, which is why consumers have a 30-day complimentary trial for consumers to test out the program. After that free month, consumers will have to choose between paying $99 per year or $39 per month.
Will need to speak with the customer service team to cancel their access.
Contacting FORTË
Since much of the information that consumers would need to know is unavailable without signing up, there are bound to be reasons to reach out to the customer service team. There isn't a direct email address or phone number, but consumers can fill out the online form at https://help.forte.fit/hc/en-us/requests/new.
FORTË Review Summary
FORTË is made for any consumer that wants to challenge themselves and increase their fitness. The participant can engage in routines involving kickboxing, interval training, abdominal work, cardio, and more. While consumers can view all of the workouts available, they will need to pay for ongoing access.
Consumers that want to keep up with the new developments from FORTË can read the blog on the official website.
Xpress Fat Loss Workout: Fast and Effective Exercise Fitness Program?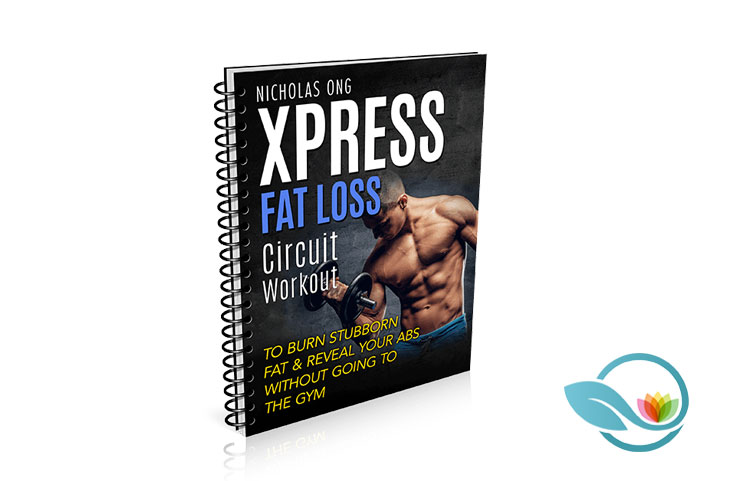 The high level of stress that we experience in our lives causes an increase in cortisol and contributes to weight loss. It is no secret that stress levels don't help our weight loss goals, but did you know that they could also be the reason for weight gain. Breakthrough research has not only determined this fact but found a way to fight it. It is called the Metabolic Hormone trick for men and takes only a few minutes per day to implement. The idea is tricking your body into melting away stomach fat and replacing it with muscle.
In addition to weight loss, particularly in the abdomen area, there are further positive benefits. You will experience a stronger libido, better posture, more confidence, increased strength, and less time spent in the gym. In fact, this technique can be done in the comfort of your own home and is proven to be more effective than traditional fat loss programs. Research has shown that hours of cardio and dieting can do more harm to your body than good. The key is getting control of the cortisol levels in your body. The program includes metabolic surge circuits to rebuild, regenerate, and recycle energy.
Further, your body will become anabolic and cause an increase in natural anti-aging, muscle-building hormones like testosterone and growth hormone. These hormones block the release of cortisol and reverse the negative effects on the body. Aerobic exercise has the opposite effect as it raises cortisol levels to a level that is too high. The suggested program takes less than 45 minutes per week. It was designed by Nicholas Ong and is titled the Xpress Fat Loss Workout. He pairs the workouts with food suggestions to help get your body into shape and burn fat for itself. He maintains that your hormonal levels will be supercharged, and you will get the results you are wanting.
There are 7 components to the program, and they are available online for only $9 – for the entire program. It might be what you need to get started, push yourself to a new level, or continue your fitness journey for better results and most of all, better health.
Ultima Replenisher: Plant-Based Hydrating Electrolyte Drink Mix Powders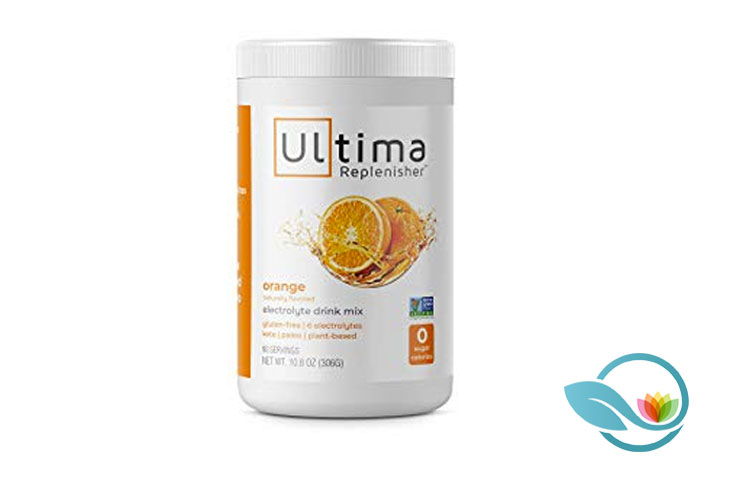 Electrolytes are essential for the proper function of the body. For instance, electrolytes help control fluid balance, regulate blood pressure, helping muscle contraction, and maintaining acidity of blood. Those who are concerned that they may not have enough electrolytes in their system for proper function may want to consider adding a supplement to their lifestyle. With that, this review would like to introduce New Ultima Hydrating Electrolyte Powder. This formula may be just want users need to care for their health properly.
New Ultima Hydrating Electrolyte Powder is a clean hydrating formula that simply requires users to dissolve it in a glass of water. The formula is ideal for replacing electrolytes that the body loses during activity. By ensuring normal electrolyte levels, users can protect their body, prevent dehydration, and maintain proper muscle function. Further, the formula is a clean option. That is to say, there are no calories, sugar, and the product is made out of just plant-based colors and flavors. This way, those who incorporate this product into their lifestyle can do so feeling that they are making the right decision for their health and wellness levels.
The formula is made with six different electrolytes, support minerals, and it has low sodium levels. There is no caffeine, gluten, dairy, and other substances that are incompatible with the keto and paleo diets.
The product comes in three different flavors, which are cherry pomegranate, grape, and orange. The flavors are delicious, refreshing, and a promising addition to anyone's lifestyle.
Overall, New Ultima Hydrating Electrolyte Powder is a powerful and potent formula that users can feel good about adding to their lifestyle. The product is currently priced at $30.70 on Amazon for a 90 serving formula. To learn more about the product and to place an order, just visit the product's Amazon page today.