1MD Complete Probiotics Platinum: Digestive Health and Prebiotic Fiber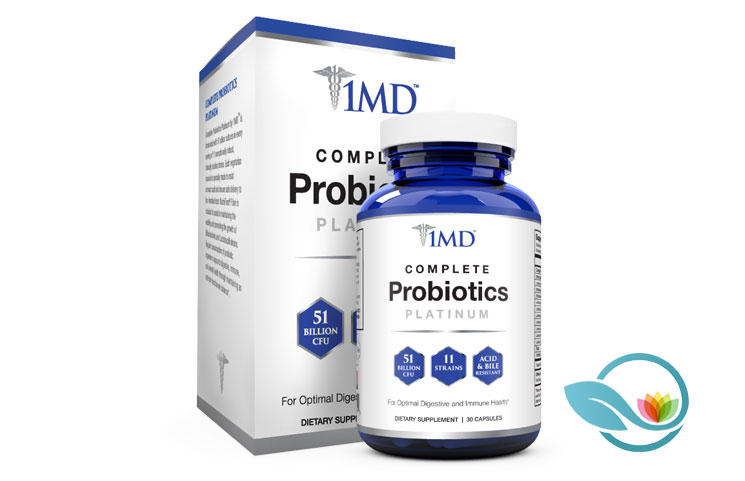 - ad -

Probiotics are good bacteria that ensure gut and digestive health are on par. Sometimes food does not deliver what the body requires, hence the reason why many retort to supplements. However, not all strains work equally. What does this mean for consumers? Well, the aim should be to find a supplement that carries strong strains that are able to bypass the presence of acid in the stomach. This is where the 1MD Complete Probiotics Platinum is trusted to make a different.
The entirety of this piece is to understand what makes a strong and useful probiotics supplement and this will be attained by analyzing the 1MD Complete Probiotics Platinum. By the end, consumers will be aware of what factors to look out for when getting their respective stash!
What is 1MD Complete Probiotics Platinum?
The 1MD Complete Probiotics Platinum is a dietary supplement devoted to improving one's gut health, which serves as the foundation to the functioning of all our organs. With the combination of pre- and probiotics, the 1MD Complete Probiotics Platinum aims to serve as a permanent solution to gut concerns which are normally associated with diarrhea, irritable bowel syndrome, digestive tract's lack of barriers against bad bacteria, and poor immune response among others.
What makes 1MD Complete Probiotics Platinum different?
The 1MD Complete Probiotics Platinum addresses said strains by basing them on their ability to overcome the presence of acid. In particular, this respective formula is said to be acid- and bile-resistant, which in turn allows good bacteria to establish homes of their own in the gut.
In addition to the 11 different strains housed in the 1MD Complete Probiotics Platinum formula (which is typically the average number of probiotic strain types found), a sufficient dosage of Nutraflora prebiotic fiber has also been included. According to the claims made, the Nutraflora prebiotic fiber serves as the fuel needed to keep good bacteria (i.e. Bifidobacteria and Lactobacilli strains) strong and healthy.
Finally, each serving carries dual purposes, which means that the body is not only getting good bacteria but also an elemental source of vitamins. If consumers choose to ingest the 1MD Complete Probiotics Platinum as a multivitamin, it is best to consult a health professional before doing so.
1MD Complete Probiotics Platinum Final Verdict
Overall, the 1MD Complete Probiotics Platinum considers not only good bacteria, but also ways that can help increase them in numbers while ensuring that they have the necessary strength to safeguard one's gut. This has been achieved with bearing in mind factors like nutrients vital for good bacteria, protective bubble that houses nutrients away from acids, and strains that are known to be of significant strength. Not to forget its overall affordability, as each 30-count bottle is currently offered at $49. While the price is standard, it may carry much more benefits than the average brand due to its multipurpose nature. Click here to find out more about 1MD's viewpoints on a competent probiotic supplement.