Vitality Now Youthful Brain: Dr. Sam's Clear Mind Nootropic Formula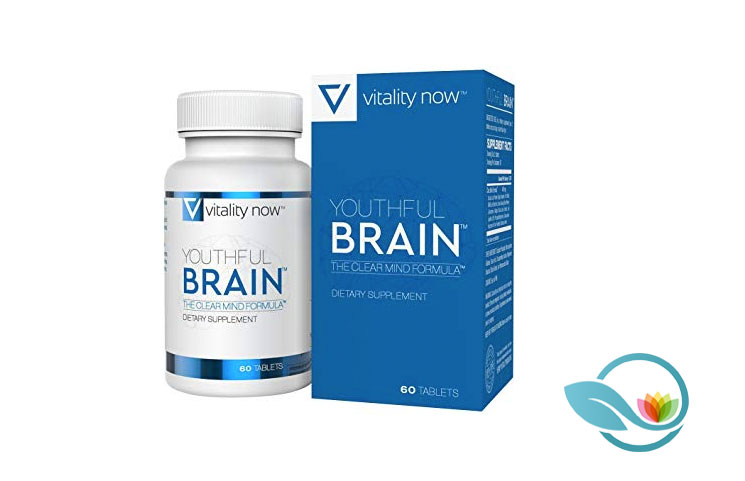 - ad -

The brain plays a significant role in our actions and reactions, our ability to express our opinions and contributes to our ability to learn and recall information while creating memories that fuel life in us. Unfortunately, with time, its full form deteriorates, leaving consumers with anything between mild memory loss to dementia.
Vitality Now is supposedly on a mission to provide consumers with all-natural formulas that support the overall body; whether this is physically or deep-rooted such as cells and organs. Formulated by Dr. Sam Walters, Vitality Now introduces Youthful Brain.
According to the claims made, "Youthful Brain does for your brain what silver polish does for an old dirty piece of silver!" What does this mean and how can consumers take advantage of it? Here's a review on Youthful Brain:
What is Youthful Brain?
Youthful Brain is described as a nootropic, dietary supplement that rids one of the concerns such as poor concentration and focus levels, and inability to learn and recall information caused by aging and oxidation.
What is deemed effective about Youthful Brain?
The fact that Youthful Brain carries scientifically proven and delivered ingredients is what gives the dietary supplement its competitive edge. The supplement has been designed to house Vitamin B12 (1000mcg) followed by the Clear Mind Formula (280mg).
Vitamin B12 is important for brain health as it contributes to its overall functioning and development. Some of its crucial duties include maximizing nerve cells, producing protective components (i.e. myelin sheaths), ensuring blood cells are healthy, and possibly stimulating one's mood.
As for the Clear Mind formula, it includes
Bacopa Monnieri may boost brain function, while ridding ADHD symptoms with its rich antioxidants profile
Ginkgo Biloba stimulates blood circulation for improved cognitive function and serves as a protector against neuron damage
Huperzine A improves neurotransmitter levels in the brain, while potentially improving memory and protecting nerve cells
How should Youthful Brain be incorporated?
For optimal use, consumers have been advised to take two tablets a day. That said, it is ideal to consult a health profession prior to its uses, especially for pregnant and nursing individuals as well as those who are taking medications at the moment.
Vitality Now Youthful Brain Final thoughts
Addressing brain health earlier on is important, as it will allow consumers to understand what they are dealing with and whether a viable solution exists. Since the brain highly relies on oxygen and lipids, it is vulnerable to oxidative stress, which can negatively affect the central nervous system.
That said, the analysis above shows Youthful Brain's ability to potentially replenish one's brain, as the chosen ingredients do not simply work by touching up the effects, but rather work in repairing the causes. Its antioxidants rich profile is what seems to make a different in terms of the internal parts of the brain and their functioning.
Most importantly, Dr Sam Walters' naturopath experience, over 48 years of practice and involvement with NASA gives this supplement some reliability, which may increase consumers' confidence. For more information about Vitality Now check out their webpage @ https://www.vitalitynow.org