Neurohacker Eternus: Anti-Aging Cellular Energy Health Benefits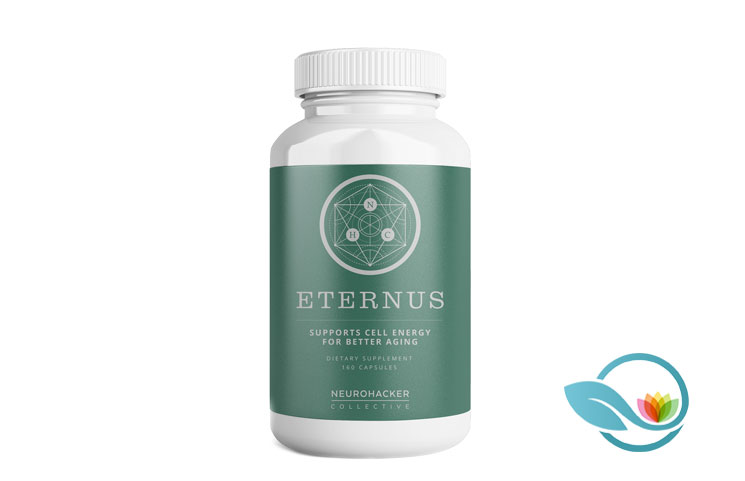 When it comes to attaining optimal health, many fail to realize that it all depends on one's cell health. Cells are the basic structures of every living organisms, including animals, plants, and bacteria among other. It's cells that carry out the necessary tasks that enhance the different organs in the body.
In order to defeat health concerns, one must think cellular health, and this is where Neurohacker Collective comes into play. Founded in 2015, the firm's aim has always been to provide products that are based on scientific findings and provide support to the body's self-regulating and healing mechanisms.
The following review will analyze how Neurohacker Collective's goals have been replicated in their essential called Eternus. Factors including its purpose, and overall functioning will be detailed.
What is Neurohacker Collective's Eternus?
Eternus is a dietary supplement that aims to support the body's cell's energy. Given the crucial role cells play, it has been argued that targeting cell health and stimulating it to produce energy is an evident step. In doing so, it can better one's sleep and training capacities, reduce stress and increase one's energy levels. Most importantly, it has been formulated to prolong the effects of aging.
How Does Eternus Work?
So, how can consumers contribute to their cell function and ensure that they continuously work in producing energy?
Eternus supposedly carries 38 different ingredients that support cellular energy. It ensures that one's tissues work at an optimal rate, which in turn is the deciding factor in relation to one's bodily performance.
The aforementioned starts with focusing on ways to better ATP and NAD+ and many others. The Adenosine triphosphate (ATP) molecule is the primary energy carrier for cells. Energy metabolized from the foods consumed are stored in the form of ATP, and when cells seek energy, ATP gets broken down and supplied.
NAD+, also referred to as Nicotinamide Adenine Dinucleotide is a type of coenzyme found in every cell. It plays a similar role to that of ATP. More specifically, it works in taking energy from food and delivering it to the different cell functions.
In addition to the previous two aspects of cells, the body's sensitivity level to insulin (hormone that regulates blood sugar) is also targeted. By improving this sensitivity, the body is less likely to experience diseases of any sort.
Some of the extracts that make this a possibility come from ingredients like fruits, vegetables and herbs that have been highly appreciated in ancient and herbal medicines.
Neurohacker Eternus Review Summary
Overall, Neurohacker Collective's approach to better aging is what gives them a competitive edge. As opposed to providing a temporary solution that is applied topically, every serving of the Eternus works to fix the lack of energy transfer within cells, which is deemed the number one cause of health concerns.
With amplified emphasis on scientific research, 38 different whole foods that have been around in the times of our ancestors have been selected, which goes to show their reliance on what nature has to offer. Finally, what makes this supplement of surreal value is its ability to support different areas of health. This is rarely the case as most competitors create a single solution for one problem.
To learn more about cellular functioning and Neurohacker Collective's retrospect, visit them at https://neurohacker.com/shop/eternus.
Reviva Brain: Advanced Cognitive Enhancer with Clinical Proof?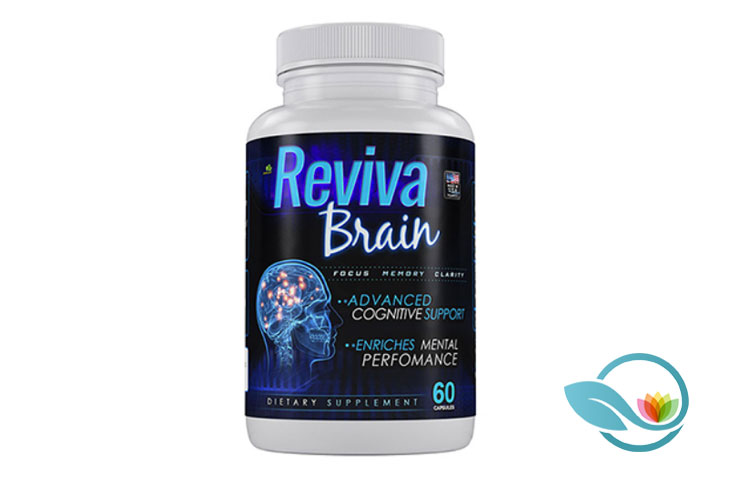 Reviva Brain is a supplement that offers nootropic benefits, increasing the performance of the brain. The formula is only available from the official website and can be purchased with a trial offer before enrolling in a subscription.
What is Reviva Brain?
Aging impacts the body in a unique way, reducing hormones and causing wrinkles. However, the brain goes through changes as well, and it needs just as much nourishment to keep a sharp mind and good memory. One of the latest formulas to enter the market with the health of the brain as their focus is Reviva Brain.
According to the website, this formula:
Speeds up thinking processes
Improves the memory
Increases cognition
Enhances focus
Improves mental energy
Reduces fatigue
The company refers to Reviva Brain as the "genius pill," adding that the user will be able to maintain a mental edge over others during job interviews, school, and work, while reducing their stress. With the included ingredients, the remedy should be able to increase blood flow and oxygenation to the brain, providing improved clarity.
At this time, there are no details on exactly what ingredients are included in Reviva Brain.
Pricing for Reviva Brain
Rather than requiring the customer to pay for their product in full upfront, the company offers a trial that costs nothing originally. However, after passing the trial period, which is 14 days long, the user will be charged the full cost of the product, which is $102.95.
The user will continue to be charged this price each month with the receipt of a new bottle. To cancel, the user will need to speak with customer service.
Contacting the Creators of Reviva Brain
Despite plentiful information being available online, consumers may find that they have other inquiries that they would like to address. The customer service team is available on weekdays from 9:00am to 6:00pm EST by calling 844-265-2200.
The customer service team can also be reached with an email to support@revivabrain.com.
Reviva Brain Summary
Reviva Brain could be potentially helpful for adults of all ages, enhancing their ability to focus and retain memories. The formula doesn't create the crash that an energy drink would, but it also helps the user maintain balanced mental energy. With a trial offer to get started, this product makes many promises that will hopefully be fulfilled within the first month of use.
Noo Nectar: Natural Nootropic Ingredients for Daily Brain Nutrition?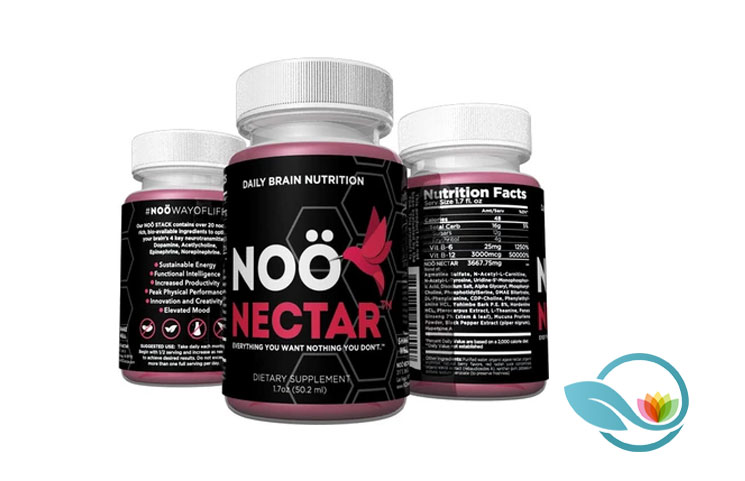 Noo Nectar is a health supplement that provides vital building blocks that the brain needs to help it operate optimally. The same way your body needs the right nutrition to function at its best, so does your brain. Therefore, you need to provide this essential organ with the right ingredients in order to enhance your daily performance and ultimately unleash your potential.
The following are the features of Noo Nectar:
More than 20 brain nourishing ingredients
Enhances brain power
Optimizes 4 key productivity neurotransmitters in the brain
It's easy to use—just a daily drinkable shot
Functional intelligence
Delivers up to 12 hours of natural energy without jitters or crash
Noo Nectar Ingredients
The ingredients in Noo Nectar were thoughtfully selected according to optimal productivity and performance principles. The aim is to provide your brain with the building blocks to optimize its key productivity neurotransmitters. Besides, Noo Nectar is capable of reaching and being used by your brain quickly and efficiently. It's approved by the latest and most up to date neuroscience and research. Importantly, it contains no caffeine, stimulants, chemicals, or artificial sweeteners.
Improves Brain's 4 Productivity Neurotransmitters
The human brain has 4 main productivity neurotransmitters. The Noo Stack contains ingredients—also known as "pre-cursors" that function together to nourish your brain and support the production and optimization of brain's 4 key Neurotransmitters.
Dopamine: responsible for mood, energy, and productivity
Acetylcholine: deals with focus, memory retrieval, and neural communication
Epinephrine: Deals with energy, power, and alertness
Norepinephrine: Deals with awareness, memory formation, and concentration
Importantly, the Noo Stack is easy to use, available in a daily drinkable shot. The product has no complicated instructions so you don't have to set yourself a reminder or interrupt your morning or afternoon to take a second serving. The recommended dose is simply one shot daily when you wake up. One drinkable shot per day provides all the benefits of the right brain nourishing ingredients—all day long.
Kin Euphorics: Non-Alcoholic Ready to Drink Nootropic Beverage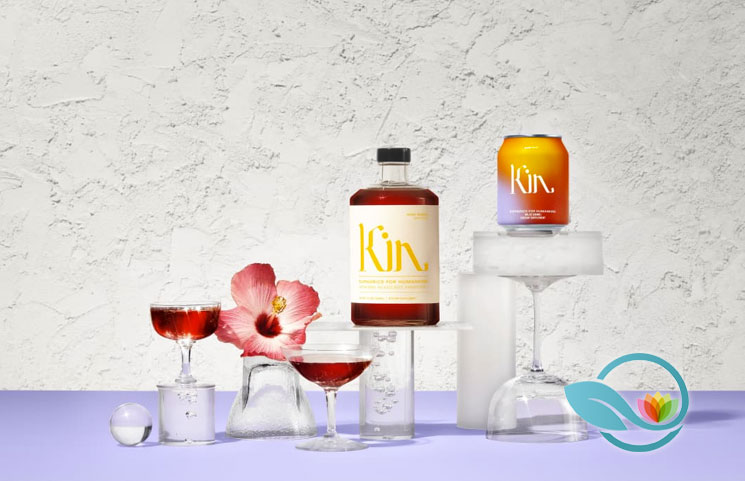 Euphorics are created from a stack of balancing adaptogens (herbs that help manage stress), replenishing nootropics (compounds that support cognition,) and nourishing botanics. The only ingredient missing from euphorics is you—which has just as much influence on the effects of euphorics as what is inside the bottle.
Kin seeks to help you enjoy a night where social isn't sinful and self-care doesn't stop at sunset. Euphorics are an adult beverage made from nourishing nootropics, balancing adaptogens, and replenishing botanics that opens the mind, calms the body, and connects the spirit.
Kin Euphorics Effects on the Body
The ingredients in Euphorics work together to give our body what it needs to replenish its dopamine, serotonin, and GABA supplies—neurotransmitters in the brain responsible for helping us feel relaxed, open, curious, and connected. The following are two main brands of Kin Euphorics:
Kin Spiritz
This ready-to-drink soft drink offers all bliss, no booze in a sparkling euphoric pre-mixed with fresh fruits such as citrus, hibiscus, and ginger. It's easy—just grab and flow. Take it where you find yourself in summer. Price starts at $27 for a four-pack.
High Rhode
This brand is flexible, allowing you to create your way by adding mixers to taste. Simply shake, mix, and serve. High Rhode gives you all bliss and no booze in an herbaceous euphoric that is designed for mixing. For best effects, sip socially. Price starts at $39 for a bottle.
Code of KIN
KIN aims to change the way humankind connect after dark. Since they can't do all alone, KIN invites all creators to rise into the night and take back the morning afters. Anyone with a brain is a creator and the future of revelry lies with KIN.
Rise into the night—wisely
The word 'Euphoria' is derived from the Greek word 'euphoros,' which literally means 'bearing well.' The word was used in the 1700s to describe a state of well-being when illness was the norm. KIN honors its origins with euphorics that brings today's stressed out world back into balance.