Neurohacker Eternus: Anti-Aging Cellular Energy Health Benefits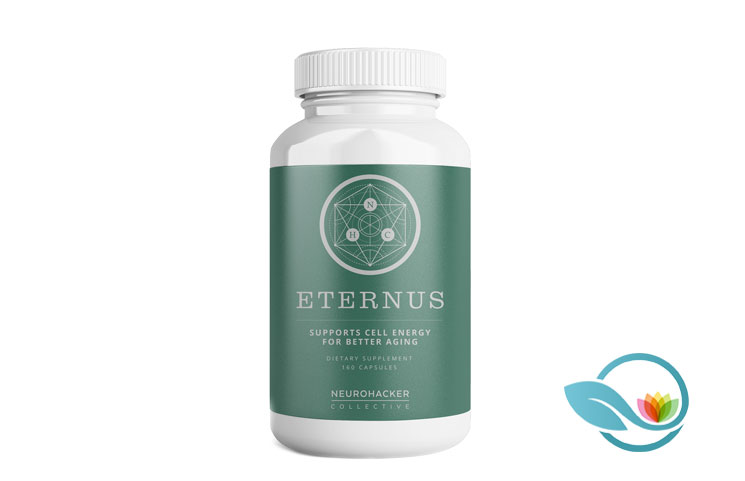 - ad -

When it comes to attaining optimal health, many fail to realize that it all depends on one's cell health. Cells are the basic structures of every living organisms, including animals, plants, and bacteria among other. It's cells that carry out the necessary tasks that enhance the different organs in the body.
In order to defeat health concerns, one must think cellular health, and this is where Neurohacker Collective comes into play. Founded in 2015, the firm's aim has always been to provide products that are based on scientific findings and provide support to the body's self-regulating and healing mechanisms.
The following review will analyze how Neurohacker Collective's goals have been replicated in their essential called Eternus. Factors including its purpose, and overall functioning will be detailed.
What is Neurohacker Collective's Eternus?
Eternus is a dietary supplement that aims to support the body's cell's energy. Given the crucial role cells play, it has been argued that targeting cell health and stimulating it to produce energy is an evident step. In doing so, it can better one's sleep and training capacities, reduce stress and increase one's energy levels. Most importantly, it has been formulated to prolong the effects of aging.
How Does Eternus Work?
So, how can consumers contribute to their cell function and ensure that they continuously work in producing energy?
Eternus supposedly carries 38 different ingredients that support cellular energy. It ensures that one's tissues work at an optimal rate, which in turn is the deciding factor in relation to one's bodily performance.
The aforementioned starts with focusing on ways to better ATP and NAD+ and many others. The Adenosine triphosphate (ATP) molecule is the primary energy carrier for cells. Energy metabolized from the foods consumed are stored in the form of ATP, and when cells seek energy, ATP gets broken down and supplied.
NAD+, also referred to as Nicotinamide Adenine Dinucleotide is a type of coenzyme found in every cell. It plays a similar role to that of ATP. More specifically, it works in taking energy from food and delivering it to the different cell functions.
In addition to the previous two aspects of cells, the body's sensitivity level to insulin (hormone that regulates blood sugar) is also targeted. By improving this sensitivity, the body is less likely to experience diseases of any sort.
Some of the extracts that make this a possibility come from ingredients like fruits, vegetables and herbs that have been highly appreciated in ancient and herbal medicines.
Neurohacker Eternus Review Summary
Overall, Neurohacker Collective's approach to better aging is what gives them a competitive edge. As opposed to providing a temporary solution that is applied topically, every serving of the Eternus works to fix the lack of energy transfer within cells, which is deemed the number one cause of health concerns.
With amplified emphasis on scientific research, 38 different whole foods that have been around in the times of our ancestors have been selected, which goes to show their reliance on what nature has to offer. Finally, what makes this supplement of surreal value is its ability to support different areas of health. This is rarely the case as most competitors create a single solution for one problem.
To learn more about cellular functioning and Neurohacker Collective's retrospect, visit them at https://neurohacker.com/shop/eternus.