That Vitamin Movie Review: Documentary About Taking Daily Vitamins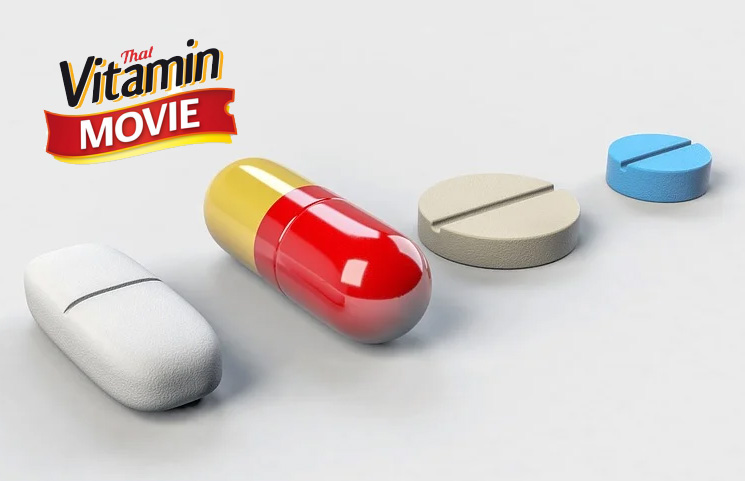 - ad -

The supplement industry has grown substantially in recent years, and with good reason. the multi-billion dollar industry constantly produces new multivitamins, megavitamins, weight loss formulas, immunity boosters, and other remedies to help users look and feel their best without the need for a visit to the doctor's office.
Supplements aren't regulated at all by the Food and Drug Administration, since they don't technically treat a medical condition. However, their integration into a healthy diet can help consumers improve different systems in the body without the need for medication at all. We always advise consumers to be aware of the types of claims that supplement companies are making. Especially in 2020, some companies attempt to trick users by implying benefits to their supplements that they cannot possibly provide.
Some companies in the supplement industry, however, make their money more off of information than physical products. The creators of That Vitamin Movie fall into this sector of the growing supplement industry. Their informative movie helps to educate users on how vitamins can be used to enrich their lives and maximize their overall wellness.
[toc]
What is That Vitamin Movie?
That Vitamin Movie features more than a dozen well known and respected health experts, including Andrew W. Saul, who is known known for his documentaries, "The Megavitamin Man," "Food Matters" and "The MegaVitamin Formula." He brings more than 40 plus and peer-reviewed years in the natural health supplement industry to the table.
Next is Dr. Joseph M. Mercola, board-certified physician in family medicine and well-known opponent of the FDA, as a NY Times bestselling author. He also has one of the most popular natural health websites on the internet.
Next on the list of speakers in That Vitamin Movie is Sayer Ji, founder of his own health and wellness website and a recognized author lecturer and researcher of restorative and natural alternative health remedies. That Vitamin Movie hosts 23 doctors, health specialists, and family medicine experts of natural health, who come together to provide vitamin industry news and truth about the vitamin and supplementation industry in 2020.
The complete list of the 23 speakers in the order that they appear in That Vitamin Movie:
Andrew W. Saul
Dr. Joseph Mercola
Sayer Ji
John I. Mosher, PhD
Helen Saul Case
Erin Elizabeth,  Health Nut News
Kelly Brogan, MD, ABIHM
Derrick M. DeSilva Jr., M.D.
Phillip Day
Dr. Alan Gaby MD
David Brownstein, MD
James Lunney MP
Tom Levy, MD, JD
Atsuo Yanagisawa, MD
Roberto Ortiz
Bo H Jonsson, M.D., Ph.D
Dr. Michael J. Gonzalez  DSc, NMD, PhD, FACN
Dr. Jorge Miranda-Massari
Hyla Cass M.D
Dr Garry Vickar
John Hoffer, MD, PhD
Jonathan Prousky, ND, MSc
Ron Hunninghake, MD
According to the creators of this documentary, it sets out to educate consumers on the nuances of the vitamin market nowadays, which they believe is rife with scams, misinformation, and misconceptions.
This film provides consumers with helpful information about supplements and what they can do. However, the producers are not doctors, and they recommend visiting the personal advice website of Andrew Saul to learn more about medical advising.
Purchasing That Vitamin Movie
The creators behind this program have made That Vitamin Movie viewing completely free, though consumers will need to register to watch it first. The video won't remain free after April 4th, so this is a short window of opportunity to have access to the video before having to pay for it. Presently, consumers are able to watch the video in HD, and it can be shared with others as well.
Consumers that want to make sure that they don't lose access can purchase one of the current packages available.
These packages include:
DVD Only: Download ($19.95) or Physical Copy ($24.95)
Combo Pack: ($34.95)
Unlimited Pack: Download ($97) or Physical Copy ($127)
With the DVD Only package, consumers can choose to download ($19.95) or order a physical copy of a DVD ($24.95). The content includes the main That Vitamin Movie feature, a DVD Extra called On the Shoulders of Giants, and a DVD Extra called Which Vitamin for Which Condition.
In the Combo Pack ($34.95), the customer will get both the DVD and the transcript. This package includes all of the same materials as the DVD only package but adds a 56-page transcript of the entire video. The transcript includes an introduction by each of the three producers, though there is no medical advice.
For the Unlimited Pack, consumers will get everything from the first two packages, plus a total of 30 full-length interviews that helped to create That Vitamin Movie. It also adds a 7-part video course by Andrew Saul on the way to build a "nutritional fortress" for the user's family. There's an additional 21 interviews from the That Vitamin Summit. For a physical version of this package, the cost is $127, though users can save $30 by choosing to go digital.
Frequently Asked Questions About That Vitamin Movie
Especially since the product is only available once users subscribe, consumers likely have their fair share of questions about That Vitamin Movie. This section will answer some of the most commonly asked questions about the movie and its creators and features.
Q: Does That Vitamin Movie provide vitamin recommendations?
A: If you would like to know which vitamins to consume for specific illnesses, consult your doctor. However, those who are interested in free advice might want to check out Andrew Saul's website, which is linked above. This website will help users to choose the vitamins that are right for them.
Q: How long does email confirmation take?
A: This can take up to 30 minutes for the confirmation email to arrive after purchasing the official product from the product website. If it still has not arrived after thirty minutes, check you spam or junk email files. If you have not received an email confirmation on your order, please contact the company directly here.
Q: What's in the That Vitamin Movie Transcript?
A: It is the complete transcript of the entire movie with an additional notes from Andrew, Trevor, and Michael. This is especially helpful as a resource for consumers who cannot dedicate the time necessary to watch the whole movie, but would like to make use of its core information and content.
Q: What are some benefits of taking dietary supplements?
A: Dietary supplements can improve overall health and help manage certain health conditions. An example, Calcium and vitamin D help keep bones strong and reduce bone loss and Folic acid decreases the risk of certain birth defects.
Q: Are supplements necessary for better health?
A:  Vitamins and minerals, can be consumed by eating a well balanced meal, but some consumers need more than others, such as vitamin C, calcium and iron and other essential nutrients that help the body to work properly.
For any other questions and the answers to them email the company directly here.
That Vitamin Movie Final Thoughts
The website has limited information as of right now, which may be because consumers can watch the content now for free until April 4, 2020. Considering the lineup of the 23 experts and information that is bound to be revealed in That Vitamin Movie, and if consumers are interested in hearing the views and opinions of these experts on vitamins, should signup to view the movie.