Smile Direct Club: At-Home Aligners to Straighten Teeth and Brighten Smiles?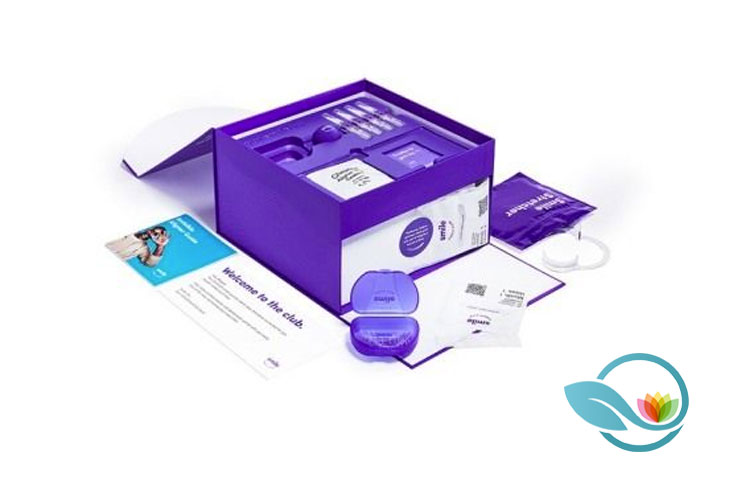 - ad -

A smile can make all the difference to one's confidence levels. Unfortunately, not everyone is born with a bright, straight, and good-looking teeth. Those who are looking to fix their teeth may want to consider an alternative solution to braces, which can be clunky, uncomfortable, and unappealing. The alternative are clear aligners and one brand makes the process of aligners simple, easy, and convenient. With that, this review would like to introduce the Smile Direct Club, where users can add clear aligners to their routine with ease.
About Smile Direct Club
Smile Direct Club, according to the brand's website, represents 95% of the doctor-directed at-home clear aligner industry, The brand has helped over 600,000 people transform their smiles so that they can be satisfied with their appears. The product is PBA-free, is custom made for each individual, is tight-fitting, and helps to shift teeth to the wearer's desired position. The process, on average, takes about six months. Keep in mind that this time frame can vary from individual to individual based on the condition of their teeth. And importantly, they are meant to be an affordable option for enabling men and women to achieve a straight and beautiful smile.
How Does Smile Direct Club Work?
Before choosing any system like this, it is useful to understand how it works. In this case, the Smile Direct Club is a three-step process that enables users to achieve a straighter smile in a safe, discreet, and simple manner.
The first step entails making a 3D image of one's teeth. To do this, users can visit a SmileShop. There, the technology scans one's smile. The alternative option is the brand sending an impression mold to one's home where users follow the instructions to complete the kit and send it back in. The 3D smile is then reviewed by a licensed dentist or orthodontist, will guide the smile process for beginning to end.
The second step is to get aligned. Users can review a preview of their new smile and how it will transform throughout the process. The brand will also begin production of clear aligners, which are unique from individual to individuals. Users will also receive the brand's premium teeth whitening so that they can happily show off their teeth.
The final step is to go through the treatment process. Users should wear the aligners at night to keep their smile in place. All of the items necessary to complete the alignment process come in the convenient kit that is shipped in a large and purple box. Users need not wait for monthly shipments, they'll have all of the tools that they need at once. To determine whether one is a candidate, they can just visit the brand's website and click on the "Am I a Candidate" question.
Smile Direct Club Review Summary
Overall, those who are interested in learning more about the SmileDirectClub can do so through the brand's website. The alignment system is simple, easy, effective, and it can help men and women achieve a smile that they are satisfied with.