Nutriana Tart Cherry Extract: Uric Cleanse with Turmeric and Celery Seed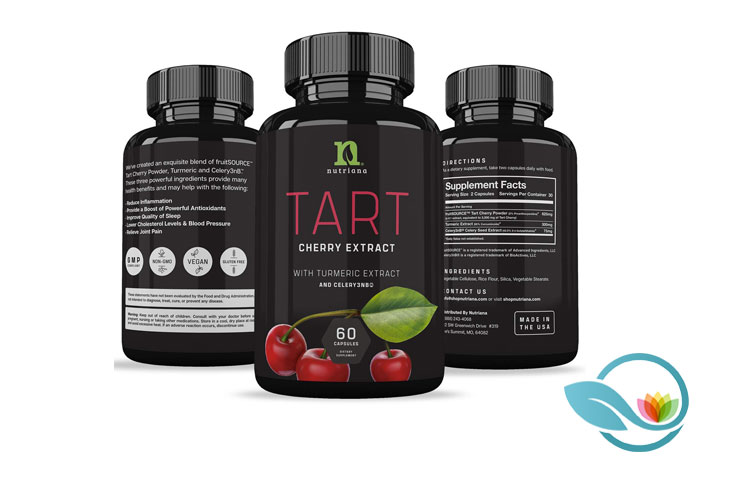 - ad -

Tart is a supplement that primarily uses cherry extract as a way to increase antioxidants in the body. The product includes melatonin sources and can be purchased with or without a subscription on Amazon.com.
What is Tart?
As the body gets older, everything from the joints to the muscles can become exhausted quickly. Even with a healthy diet, this deterioration can still happen, which is why Nutriana developed Tart.
Tart focuses on the use of cherry to increase antioxidants, support the joints, and prevent muscle fatigue after workouts. The use of cherry in this supplement will provide the user with natural melatonin, which the body naturally produces when it knows it is time to sleep.
The advertisement for Tart also indicates that it can:
Reduce inflammation
Fight against free radicals
Lower blood pressure
Reduce cholesterol levels
Read on below to find out what is in this product to help it work.
How It Works
Within the Tart supplement, consumers will find:
fruitSOURCE Tart Cherry Powder
Turmeric Extract
Celery2nB Celery seed extract
Consumers only need to take two capsules each day to get the desired effect.
Purchasing Tart
Tart is presently available with Amazon Prime, where it is listed for $19.95 as a one-time purchase. However, consumers will reduce their price to $18.95 if they sign up for a subscription to the product.
Contacting the Creators of Tart
Even with the information provided on Amazon about this product, consumers may end up with questions. If the user needs to speak with customer service, they can be reached by calling 1-888-243-4068, or by sending an email to [email protected]
Summary
Tart is meant for any consumer that wants to improve their muscles and strengthen their joints. It is not advertised as anti-aging, but it does seem to help with many concerns that are related to the aging process. With only two capsules daily, consumers won't likely have to change any of their lifestyle to get the desired effect.