Vous Vitamins: Custom Nutrition Survey and Personalized MultiVitamin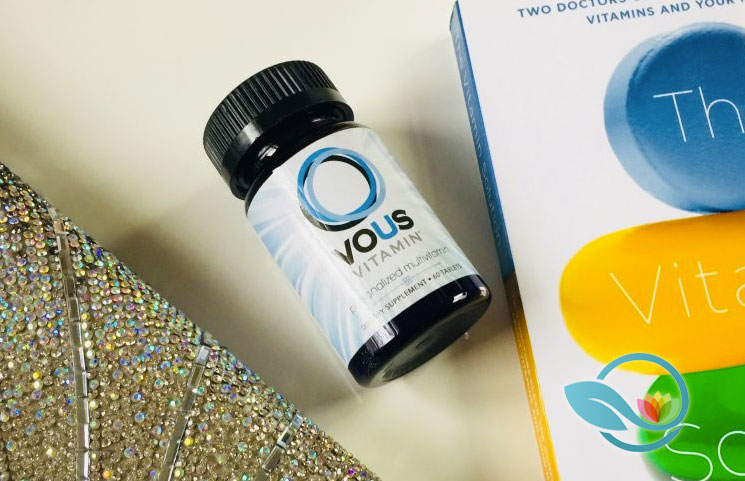 - ad -

There are many different ways to care for one's health and wellness. While diet and exercise are certainly promising methods, sometimes the body needs additional support, which can be derived from vitamin and mineral supplements. With so many brands o the market, though, it can be quite difficult to find the right option. The good news is that this review may have a prime suggestion, called Vous Vitamins.
About Vous Vitamins
Vous Vitamins is a vitamin brand created by two women who are both friends and doctors. As the brand explains on its website, the founders were appalled that the FDA does not regulate supplements and that their patients; needs were not being adequately met with off the shelf products. After doing extensive research and product development, the founders created their own vitamin company – Vous Vitamins – that is dedicated to quality, honesty, and transparency. The supplements are premium and all-natural vitamin supplements and products that are customized to the unique health needs of each individual. The brand's system is based on decades of medical training and in-field expertise in various areas, such as endocrinology, metabolism, and preventative health.
Personal Profile to Create Custom Vitamins
One of the key components of Vous Vitamins is that the brand has a personal profile feature that enables men and women to create custom vitamins. This feature enables users to determine what vitamins may be best for them. The survey is brief, confidential, and diagnostic. It also takes just five minutes, according to the brand. To start the survey, all users need to do is to input their email address and to answer the questions asked.
The Benefits of Personalized Vitamins
There are a number of benefits associated with taking personalized multivitamins by Vous Vitamins. The vitamins recommended based upon one's diet, lifestyle, health history, and needs. My choosing vitamins that are specific to each individual, users may be able to experience better results.
Return Policy
Before purchasing any product, it is useful to understand the return policy. In this case, the brand explains on its website that "customers can return any vitamin for any reason post-marked within 30 days of purchase via the United States Postal Service. Full refunds are given to the personalized multivitamins if you are not completely satisfied." Keep in mind that shipping charges are non-refundable.
Vous Vitamins Review Summary
Overall, those who are looking for quality vitamins that they may be able to count on may want to consider adding Vous Vitamins to their lifestyle. To learn more about the vitamins and to place an order, just visit the brand's website today.