NewRoad Foods: Made to Order Human-Grade Dog Food Delivery Plans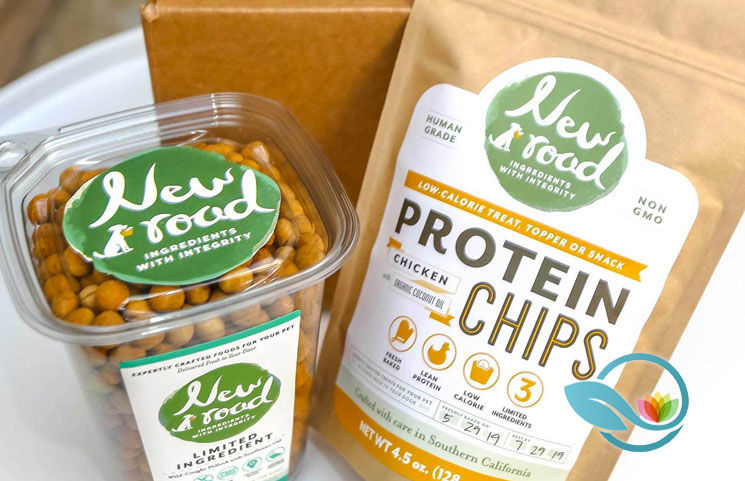 - ad -

Ever stop to wonder what ingredients might have actually gone into making your dog's food? Processed dog foods have recently been deemed toxic by the U.S Food and Drug Administration (FDA), with roughly 16 brands linked to increased chances of canine heart disease.
The FDA has concluded that each breed's diet should be treated individually, as opposed to feeding generic, one-size-fits all kind of meals. This appears to have been said in order to ensure that dogs, just likes humans, get the right types of nutrients in the appropriate amounts.
Upon hearing this news, additional research has been done to see what brands out there devote themselves to treating dogs just like humans – that is, as a life that deserves nothing but the freshest, tastiest and healthiest of meals. This is when we crossed paths with NewRoad Foods.
The following review will look closely at NewRoad Foods with respect to its purpose, how it works and what's been offered so far.
What is NewRoad Foods?
NewRoad Foods consider pets as family and this view is what led the creators of the brand to treat them like so as well. With emphasis placed on human grade foods, which the FDA describes as equally fit for human consumption, freshness and nutrients-dense ingredients, NewRoad Foods clearly starts in the comfort of one's kitchen.
How does NewRoad Foods Work?
Given NewRoad Foods' goal of reducing the time between when the food is made and delivered, each type of dog food is said to be freshly baked and shipped directly to one's door on a monthly basis. It is as simple as choosing a recipe, assessing the quantity that is suitable for each dog and waiting for it to be delivered.
Pet owners have the option of purchasing between 4, 6, 8, 10, and 12 packs, which range between $28 and $71, or sticking to trial packs. The latter is trusted as a way to help pet owners decide whether they are "ready to commit" and allows dogs to explore their options as well.
What does NewRoad Foods current offer?
Some of the types of dog foods that are currently offered include the Multigrain, Healthy Aging, Weight Management, Limited Ingredient, and Grain-free.
Each meal comes with tips that help pet owners decide whether or not it is fit for their dogs. Some of said tips include a dog's age, possible experiences with food sensitivities and who it is ideal for. Here's an example of what can be expected:
The Weight Management Dog Food is deemed ideal for dogs older than one year and who are currently overweight. This recipe has been tailored to ensure lower caloric intake, while lowering glycemic ingredients and increasing natural fiber intake (i.e. carrots, spinach and apples). Each meal comes with a breakdown of the macronutrients just how food for humans are created and labelled. The meal itself contains chicken with chickpeas and red lentils.
Review Summary
Based on the analysis above, it is clear that NewRoad Foods have been founded on research. Every meal has been made to be free from feed grade ingredients, types that are typically associated with unhealthy and diseased animals, uninspected protein sources and contaminants, and heavy on human grade.
What makes NewRoad Foods unique is their commitment in maximizing health through freshly baked meals. Not to mention their devotion to being transparent, as each meal comes with a breakdown of macronutrients and additional guidelines to increase wellness.