New YouTube AR Beauty Try-On App Enables Viewers to Watch Live Makeup Tutorials via Video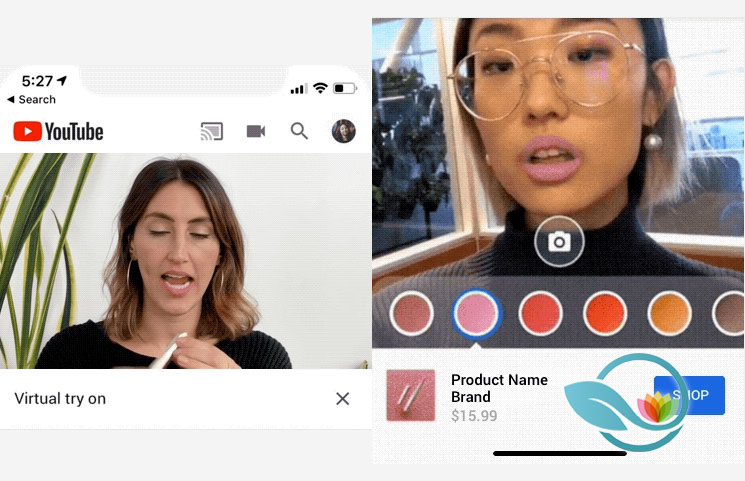 - ad -

If there is one content that constantly gets watched on YouTube, that would be makeup tutorials and reviews. It's easy to understand why they're a constant favorite – you get to know more about different beauty products while seeing how good or bad they are. Plus, if it's a makeup tutorial, you can find the best way to apply it with some beauty tips from the best.
But YouTube is bringing this content up to a notch. They are introducing the AR feature where you can virtually try makeup on while watching a makeup tutorial or review. It works by splitting the screen in two. The top part of the screen will be the video itself while on the bottom part will be a screen whose camera will be facing you. Just below these cameras is a palate of different makeup shades featured in the video.
More on AR Beauty Try-On
The AR Beauty Try-On is still in its early development stages, but YouTube has started offering this feature to content creators found in FameBit. Through this platform, content creators are matched with brands who are into paid sponsorships.
Trial tests were also done with M·A·C Cosmetics being the first brand to try this feature. In the tests that were done, there were around 30% of the viewers who engaged with the AR Beauty Try-On. Although this is still not a big percentage, those who did use the feature showed a lot of engagement. In fact, they spent 80 seconds more than their usual screening time trying out the different shades of lipstick.
Not the First in AR
AR Beauty Try-On is one of the AR initiatives of Google, but it is not the first in the industry to do this. As you have probably experienced, social networking sites have already started using makeup filters which has pretty much the same concept as YouTube's. YouCam Makeup, Ulta's GLAMLab, and Sephora's Virtual Artist are just some of the apps that use AR in showcasing their products. Add to this the launch of L'Oréal's Live Try-On feature on their website.
In spite of having a number of competitors in its early stage, YouTube's AR Try-On is somewhat different than the other AR-powered on-site tools. This is because the main purpose of the AR Try-On is not mainly to let consumers try products. It's primarily for a more advanced ad campaign.
Google's New Products
Another Google product in the pipeline is Swirl. Swirl is an immersive display allowing consumers to zoom in and out, view in a 360-degree angle, and play animations with products. It uses the platform Poly as a means to create interactive ads which brands can use.
As early as now, Guerlain has used Swirl as a tool for driving its sales. Needless to say that this kind of format will allow brands to get the attention of their consumers. Moreover, it offers a subtler version of an ad campaign that users will enjoy consuming.
By summer, Google will start launching these new tools for brands.