Damaris Cosmetics: A Look at Atrévete, Morenaza and Bésame Lipsticks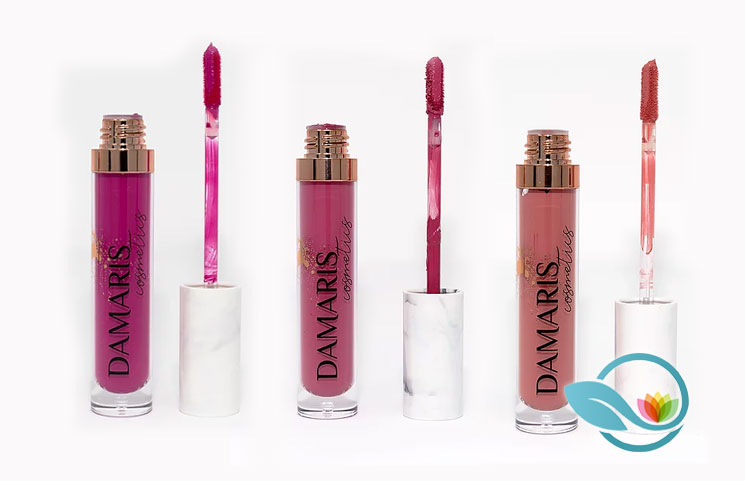 - ad -

Though there are many different ways to boost confidence levels, a popular option is high-quality and lovely makeup. With the right cosmetics on hand, women can craft the look that they strive for. The trouble is, it can be difficult to find products that are created with vegan ingredients and that are not tested on animals. By opting for a product that aligns with one's values, women can ensure that they use cosmetics that they feel comfortable with and beautiful when using. With that, this review would like to introduce Damaris Cosmetics.
About Damaris Cosmetics
Damaris Cosmetics is a beauty brand that launched on June 6, 2019 in Miami. The brand currently has a line of three lipsticks that it identifies as "iconic" and that "inspire and celebrate beauty and self-expression." What is unique about this brand is that the products are vegan and are not tested on animals. Thus, those who are looking for products that comport with such values may be able to find it with this brand. Further, the brand's goal is to foster a mission that helps people to embrace their natural beauty. With three lovely shades of lipstick to start off this brand's journey, it certainly may be well on its way to success.
The Lipsticks
Those who visit the brand's website will encounter three different lipsticks in the "shop" section. The three different shades, each priced at $19.00, are as follows:
The shades can be viewed on the brand's website so that users can determine whether the products are right for them. It is also important to be aware that the shades are matte liquid formulas. As the brand explains, these lipsticks are a "soft matte liquid lipstick, [that] dries down to a matte finish without being harsh and drying out your lips." Further, the lipsticks are made with vitamins and hydrating ingredients that may help the lips remain supple, smooth, and hydrated.
As for other features, the brand also identifies on it websites that its lipsticks are vegan, cruelty free, paraben-free, and non-GMO. Thus, those who are concerned about such qualities may find these products to be a worthwhile go-to option.
Return and Refund Policy
As when buying any product, it is useful to know its return and refund policy in case one's order does not go as expected. In this case, the brand's product pages indicates that "all sales are final." This is something to take into consideration when purchasing a product. Also, those who are interested in contacting the brand can do so through the brand's "contact us" page.
Overall, Damaris Cosmetics offers three lipstick products that users can view on its website and purchase therein as well. To learn more about the product and to place an order, just visit Damaris Cosmetics today.