New Study Shows Carrot Extract Helps Fight Leaky Gut, Modulate Microbiome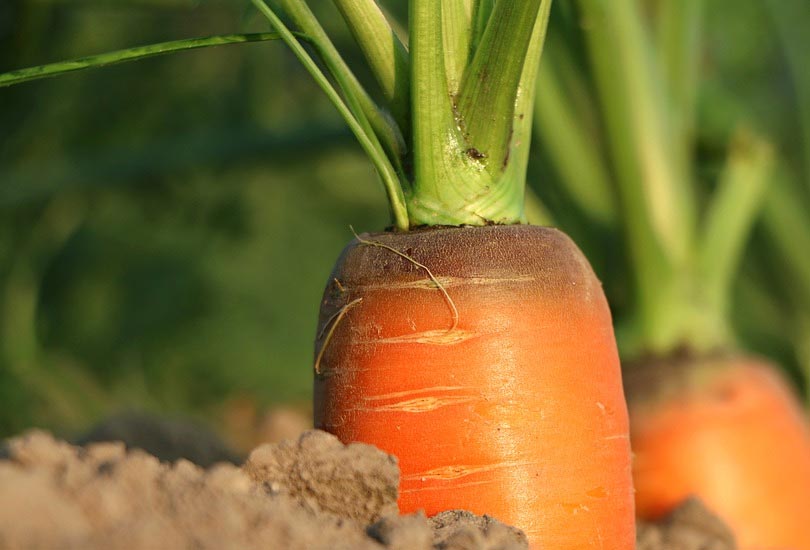 - ad -

A new study has come out with a stunning suggestion showing that polysaccharide taken from a carrot extract could be a prebiotic ingredient that is potentially beneficial. The latest research focuses on the human colon-simulating in vitro study as well as its links with the host gut system.
Mostly, prebiotics is food ingredients that are non-digestible and that activate the bacteria that promote health in the microbiome region of the gut. A primary characteristic of this prebiotics is the fact that they tend to resist the process of digestion in the gastrointestinal area. Thus, they can make their way into the colon; here, the gut microbiome is instantly fermented.
Overall, researchers consider inulin and fructooligosaccharides or FOS, which classify as Fructans, as prebiotics of the "gold standard" type. Interestingly, some clinical trials have indicated the beneficial effect of such substances in the treatment of chronic and acute diseases like T2D or type 2 diabetes, obesity, traveler's constipation, and diarrhea, allergy, and IBD or inflammatory bowel disease.
Notably, few studies corroborate the indigestibility of specific prebiotic substances. In the current study, Belgian ProDigest BV scholars investigated whether there might be some prebiotic ingredient in RG-I enriched carrot extract. The study discovered that the extract showed a unique potential, indicating a definite possibility for the specific test. Indeed, the metabolites that resulted from this cRG-I fermentation suggested a protective possibility with regards to the inflamed gut barrier region.
The data warrants further research to establish these findings and confirm the benefits of the cRG-I and its overall effects on human health.
The Process
The team carrying out the study demonstrated that the carrot extract was indigestible in the upper intestinal tract. It also confirmed that this could generally compare to inulin. Moreover, a 48-hour incubation of the colon showed that fermentation of the Crg-I enhanced the fatty acids that promote health. These include propionate, lactate, and acetate.
The scholars simulated an environment suitable for mucosal when using the 16S-targeted Illumina sequencing method. It was discovered that several bacteria promoted health and that these were made to thrive. Among these are Bifidobacterium longum , Bacteroides ovatus , Eubacterium hallii, and Roseburia hominisFaecalibacterium prausnitzii, and Eubacterium hallii. Finally, per a published article by Nutrients, in "a novel model to assess host–microbe interactions (Caco-2/peripheral blood mononuclear cells (PBMC) co-culture) fermented cRG-I increased barrier integrity while decreasing markers for inflammation. In conclusion, by using novel in vitro models, cRG-I was identified as a promising prebiotic candidate to proceed to clinical studies."