Study Reveals Drinking Probiotics Every Day Reduces Athlete's Anxiety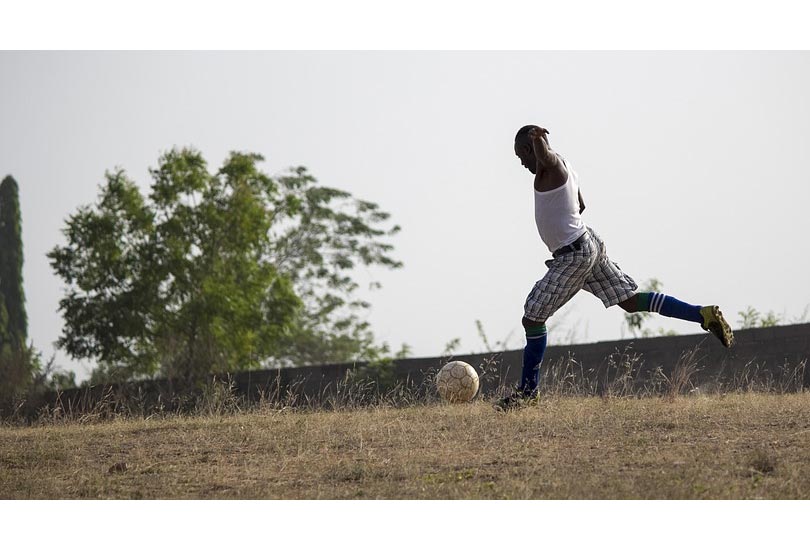 - ad -

A new study now says drinking a probiotic Lactobacillus Casei every day can significantly help football players who put their bodies through intense training and frequently compete and are at risk of having psychological disorders. Ground-breaking studies using mice show probiotics can significantly reduce this risk.  The current study is testing the relation between the daily use of probiotics for moods and anxiety levels. The study published in Nutrients uses the terms  "psychobiotics," which are probiotics with psychotropic effects, and "gut-brain axis," an area that's still heavily researched.
Why Do Footballers Need Probiotics?
Professional footballers who train extremely hard are more likely to develop psychological problems, and probiotics can counteract this damage. Studies in this area are still being performed and started as recently as 2015. The latest study solely focused on how competitive footballers could benefit from probiotics when it comes to their psychological health. Conducted by a team of scientists from London, Sri Lanka, and Malaysia.
What Did the Study Involve?
The subjects were 20 male football players between 18 and 21 years of age, who were given either probiotic milk with Lactobacillus Casei Shirota at 3×10 billion CFU or a placebo, for 8 weeks. The football players had their electrodermal responses, and the heart rate measured. Also, then went through cognitive and electroencephalography tests during weeks 4 and 8. Results of cognitive tests showed consistent improvement in reaction times for those who were on the probiotic and not for those on the placebo. No significant differences were recorded in electrodermal responses, heart rate, and brain waves during week 8, the exception being some changes in delta and theta waves during week 4.
What's the Study's Conclusion?
The study's authors said taking a probiotics supplement every day can modulate the theta waves, which are responsible for relaxation, also the delta waves help with having better attention span. While more research to elucidate how this works needs to be performed, it's more than clear that probiotics bring about brain function, training, and psychological improvements. Here's what the report reads:
"Football is a game where players need to make decisions based on a rapidly changing environment while considering teammates, opponents, as well as the ball. Due to that, players need to intensely focus their attention on the game and maintain the highest physical capabilities to achieve their targets. Stress, anxiety, and depression are often associated with competitions, and regulating these psychophysiological components can be the solution to improve performance via food-based nutritional supplements. Though the heart rate and electrodermal responses showed no significant changes with daily supplementation of Lactobacillus Casei Shirota strain, the delta and theta brain waves were higher in the probiotic group after four weeks that provide evidence for relaxation and attention components in the probiotic group. Sustained attention also showed significant improvement in the probiotic group with supplementation. As far as we know, this is the first report to clearly show the beneficial effects of probiotics supplementation on brain wave outcomes using objective EEG measures."
The Mechanism of All This
Huang et al says the gut can manipulate the brain in more than one way. Probiotics are secreting neurotransmitters like catecholamines, serotonin, and gamma-aminobutyric acid (GABA). These are inhibiting central nervous system (CNS) nerve impulses to be transmitted. Besides, probiotics are also known for regulating the hypothalamic-pituitary-adrenal-axis (HPA axis). In stressful situations, this axis causes the cortisol secretion of the adrenal glands. Furthermore, by helping the immune functions improve, probiotics minimize inflammation and reduce the chance of psychological disorders appearing because the Vagus nerve is relaxed and no longer has to send impulses to the brain.