Best Natural Deodorants of 2019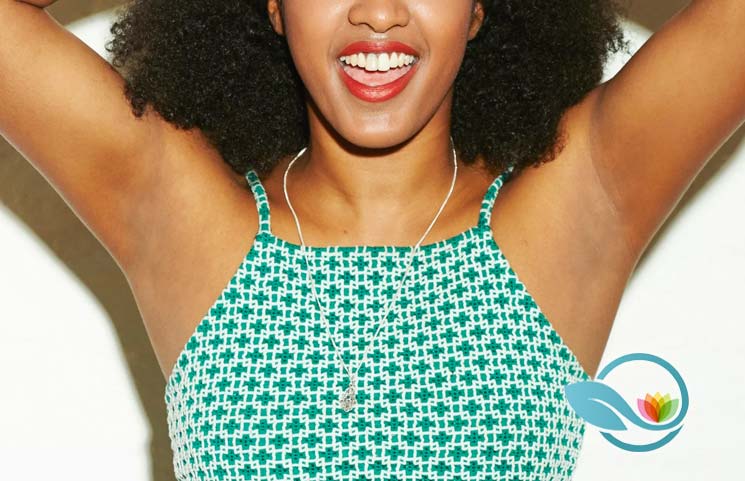 - ad -

Many consumers are switching to natural deodorants as the negative effects of standard deodorants with chemicals are coming to light. In the past, it was tricky to find a natural deodorant that was still effective and so most were hesitant to make the switch. To complicate the issue even further, what may work for one person, may not for the next. With that said, the natural deodorant market has greatly improved in order to meet the needs of consumers.
Top Natural Deodorants
High-quality ingredients are the first step and the products that ranked the highest included shea butter, arrowroot, coconut oil, and avocado versus artificial chemicals like aluminum.
Schmidt's Natural Deodorant:
This all-natural and vegan product ranked highest as it has a great scent and lasts a long time. The scents offered are cedarwood and juniper, lavender and sage, ylang-ylang and calendula in addition to an unscented option for those with or surrounded by those with scent sensitivities.
The main ingredients are coconut, shea butter, and arrowroot and reviewers rave over its longevity and natural scent.
North Coast Organics Naked:
This unscented product only uses 5 ingredients: coconut oil, arrowroot powder, carnauba was, shea butter, and baking soda. It is best for those with sensitive skin and scent sensitivities. All of the plant ingredients are certified organic making it a great option for those who are very careful about what they put on their bodies.
There were some reviews, however, that stated that it wasn't as long-lasting as some of the other natural products.
Sam's Natural Deo:
This product offers the widest range of scents as well as being all-natural. There are 17 scents currently, including an unscented option. The scents range from patchouli to tobacco and the dominant scent trend is quite masculine. This is newer to the market as natural deodorants were typically floral.
The ingredients used are baking soda, arrowroot powder, coconut oil, and wax which makes it long-lasting. The only complaint was that it provided a thin coating which lowered efficacy.
Underarmed Active Botanical Luxury Deodorant:
This product is on-trend with all-natural and organic ingredients. It uses baking soda, beeswax, coconut oil, and avocado oil. If you are familiar with baking soda-based products, then this would be a good option for you. The scent used is lavender and eucalyptus which offers a faint yet effective aroma.
Because the scent is subtle, it is a good option for those who don't want to use unscented, but who don't like very dominant scent options.
Bali Secrets Natural Deodorant:
This product is a deodorizing powder making from potassium alum, a natural mineral salt, and other plant-based ingredients grown in Bali. It comes in four scents as well as an unscented option. The Environmental Working Group considers all ingredients safe. Most users agree that the product is long-lasting and durable enough for exercise.
If you have tried and liked mineral-based deodorants before, then Bali Secrets is a good option for you.
Primal Pit Paste Natural Deodorant:
This product is a-typical in the sense that it applies in the form of a paste rather than a stick which some find messy or tricky to apply. This, however, allows for a strong odor-fighting product and so if you are looking for something highly-effective, then this is a good option for you.
It is made from baking soda, shea butter, arrowroot, and coconut oil. Some reviewers stated that it didn't last as long as they thought it would, but still effective at combating odor.
Green Tidings All-Natural Deodorant:
This product is another baking soda-based option, but it offers some unique ingredients that other products do not. This is what gives it a competitive edge. Ingredients include tapioca starch and magnesium chloride.
Reviewers say that this product worked for them when other all-natural products did not. Many found it highly effective, but the unique scents can pose a problem for those with sensitive skin.
Little Seed Farm Activated Charcoal Natural Deodorant Cream:
As the name suggests, this product uses activated charcoal making it different from the rest. This product has the unique ability to be able to absorb organic chemicals and odors.
It received amazing reviews and was a great option for those who did not wish to use a baking soda-based product.
Arm & Hammer Essentials Natural Deodorant:
Speaking of baking soda, Arm & Hammer has come out with its own product. Naturally, it makes sense as baking soda has been used to reduce or eliminate odors for a long time. It is free of aluminum, parabens, and antiperspirant, but it is not all-natural.
It uses a few synthetic ingredients such as dipropylene glycol, octenidine, and ethylhexylglycerin. With that said, users found it highly effective. It is a good option if you are on the road to using more natural products, but not ready to go all the way.
Native Deodorant:
This product is a great all-natural option making use of three major ingredients: coconut oil, baking soda, and shear butter. What is unique, however, is the addition of a probiotic. Some believe that this addition counters the odor-causing bacteria and it is certainly on-trend.
The jury is out on if this product is actually effective, but it is definitely worth a shot.
Should You Make The Switch To A Natural Brand?
Switching from traditional deodorant to a natural one is a great choice. It will certainly benefit your health and you might wonder why you didn't make the change a while ago. Because it is a product that you use every day, you want to ensure that potentially harmful chemicals are not seeping into your skin. Traditional deodorants and antiperspirants often include aluminum, triclosan, and artificial coloring agents. Natural deodorants use plant or mineral extracts which help eliminate odor while not killing all bacteria or clogging sweat glands. With trial and error, you will find the natural deodorant that works best for you. All of those ranked above can be found easily on Amazon.
The rankings provided had to meet a strict set of criteria. Firstly, the products needed to contain no aluminum, triclosan, or other synthetic antibiotics. Secondly, petroleum-based ingredients were ruled out. Next, effective natural products were important such as baking soda, arrowroot powder, and shea butter which are proven to eliminate odors by slowing the growth of bacteria that produce a smell. As for the scents, included were both masculine and feminine scents as well as unscented products. It was also important to find products that offered a variety of scents because everyone's preferences are different. Finally, natural ingredients were highlighted as they are less likely to cause skin irritations.
When it came to unscented products, it was important to find simple products with minimal ingredients to ensure the least potential of skin irritations. Products that made an effort to use organic ingredients earned higher points as well as ingredients certified by the Environmental Working Group. After categorizing the products, the top of each made it to the final list. They were then ranked by overall quality and efficacy.
The benefits are vast and often greatly outweigh any benefits associated with traditional deodorants. The reduced amount of ingredients is very important. If you are able to prevent odor with safe and simple ingredients, then the choice is obvious. Ingredients like aluminum salts can be cause for concern and natural deodorants do not include these. There is an increased risk of toxic accumulation of aluminum in the body with aluminum salts and the risk is not worth the reward. Further, antiperspirants actually block your sweat pores which can pose further problems with clogged pores and potentially, infections.
The FDA flags aluminum salts as harmful to the kidneys over time. For people with healthy or fully-functioning kidneys, this is not of immediate concern, but for those with kidney issues, it can pose a significant health risk. Aluminum is best avoided especially when there are safe alternatives available. Another health risk related to aluminum is Alzheimer's disease. There are studies that show that aluminum can accumulate in the gray matter of the brain which is related to the development of Alzheimer's. It can take a bit of time to determine which natural product is best for you, but it is certainly worth the effort. The recommendation is to use the product for at least a week to determine if it is working or not.
Natural deodorants are designed to combat against bacterial odors as well as stress odors which are different. When stressed, your body can activate a sweat gland that processes more or stronger odors. This so-called "stress sweat" also produces more quickly which is due to a faster release of hormones or amino acids that are used as a signal of danger in the evolutionary sense. Stressful situations can, therefore, be a good indication of the efficacy of a natural deodorant as you will be able to tell fairly quickly if it works for you or not rather than waiting an entire week. The efficacy could, however, be different when compared to normal body odor.
Further, as mentioned previously, traditional deodorants can include triclosan which is known to generate antibiotic-resistant bacteria associated with cancer. If a deodorant kills the skin bacteria that generate body odor, it is, in turn, killing the good bacteria that your body requires. This use of an antibiotic can eventually lead to antibiotic-resistant bacteria which can be very dangerous and even life-threatening. There is much research that points to triclosan causing the risk of cancer although there isn't enough data that proves that it is directly connected with cancer.
For many consumers, the potential risk is enough reason to switch to an all-natural product. Because natural deodorants are made with safe and non-toxic ingredients, there are little to no side effects. The only caution would be to choose unscented products or products with fewer ingredients for those that have sensitive skin or are scent sensitive.
Something to note is that traditional deodorants are normally applied once a day or again before exercise, but sometimes natural deodorants require more than one application if your day is particularly long or active. If you find that you are having to reapply your natural deodorant more often than once or twice a day, it is likely that that natural deodorant is not the best option for you, and you should try another one.
With a variety of products to choose from, the odds are in your favor and switching to a natural product is highly recommended. You may need to try a couple before you find one that is best suited to your skin's chemistry, but the long-term benefits are definitely worth it.