MyKeto: Exogenous Ketones BHB Salts, Collagen Peptides and MCT Oil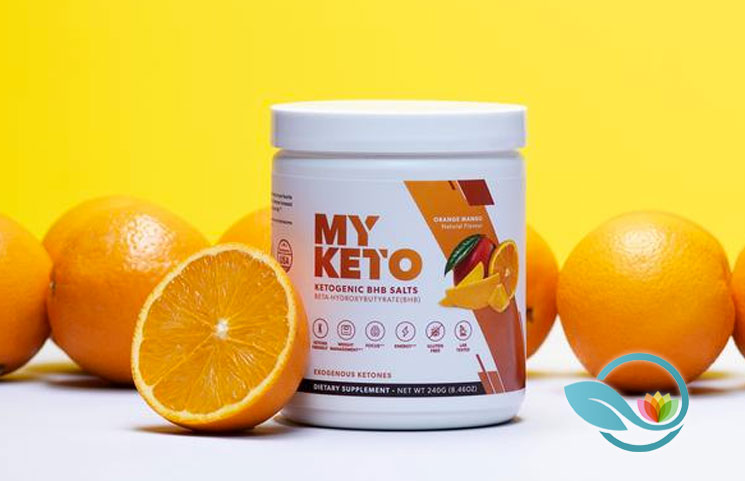 - ad -

My Keto is a company that produces multiple supplements to help consumers that are engaging in a ketogenic diet. The formulas offer collagen, ketones, and MCT oil, which are all available on the official website.
What is My Keto?
Ketogenic diets are becoming increasingly popular and trendy in the last few years, advertised as an eating plan that is excessively limited in carbohydrates. The idea is that this type of regimen is able to cause the body to rely on stored and consumed fat as sources of energy, causing the user to lose weight. Though there has been plenty of success with this type of diet, My Keto decided to create formulas that will make this diet much easier.
The My Keto brand offers on online marketplace for consumers to purchase a few products that they produce. All of the treatments are all-natural, supporting the digestive process. The products are cost efficient and can be blended with any beverage.
Products by My Keto
The My Keto products only include a few variations, but they can make a big impact on individuals that engage in a ketogenic diet. The formulas include:
Exogenous Ketones
Collagen Peptides
MCT Oil
My Keto offers trial size samples of some of these products. To learn more about the main formulas, read on below.
Exogenous Ketones
Exogenous Ketones is the formula that consumers will need to purchase for ketosis. Reaching ketosis with no supplemental support can take awhile and can require a lot of carb deprivation. The use of Exogenous Ketones BHB Salts are meant to quickly push the body into ketosis, using a balanced formula.
The formula is available in a powder, which should be blended with 8 to 10 ounces of water. The formula includes stevia, which is a natural ingredient.
The Exogenous Ketones remedy has two flavors – Orange Mango and Chocolate Fudge. Consumers can purchase a canister of the remedies for $49.99 each, or they can purchase both flavors in a bundle for $119.99.
Collagen Peptides
Collagen is naturally produced in the body when consumers are younger, but the aging process causes it to dwindle. Without this collagen between the joints and in the complexion, many people experience a substantial amount of pain and weakness. The user that takes Collagen Peptides will see less inflammation and more strength in cartilage. However, collagen supports consumers with multiple other benefits, like:
Replacing dead skin cells
Supporting the bones and joints
Increasing strength and physical capabilities
Collagen Peptides is available in a powder form, using hydrolyzed bovine. Users will need to blend a single scoop of the formula with some kind of beverage, up to twice daily. However, consumers need to know that the powder may begin to clump in cold water, so room temperature or warm drinks would probably blend better.
Consumers will have the option of also purchases a package that has both the Exogenous Ketones and the Collagen Peptides, available for $99.97.
MCT Oil
The MCT Oil is available in two formats – liquid ($24.99) and soft gels ($19.99). MCT Oil is helpful to the digestive system, promoting a healthy immune system. Any supplement with this substance helps with increasing the healthy cholesterol, while eradicating the toxic cholesterol that can clog arteries. These healthy fats provide the user with fast and effective energy levels throughout the day.
According to claims on the website, the use of this formula, this remedy also:
Improves mental performance
Reduces the appetite
Increases physical performance
To prepare the liquid formula, one should of the formula should be blended with any liquid. It can be used as part of a meal or just an independent drink. The formula needs to be fully mixed, and the company recommends drinking it in the morning.
For the soft gels, consumers need to take three of the capsules a day, though consumers will have a much easier time digesting the remedy with a meal as well.
Users that end up subscribing to these products will get a 20% discount. The deliveries can be scheduled every 1, 2, 3, and 4 months.
Contacting the Creators of My Keto
With all of the information found on the website, consumers may want to learn other details about the company itself or the products. The website has a contact page with a fill-in form on www.shopmyketo.com/pages/contact-us.
If users want to send a message via email, use [email protected] to reach out.
My Keto Review Summary
My Keto is responsible for offering a few different products, though it is up to consumers how they want to balance all the treatments. Considering that they are all from the same company, they may be easy to use together.
Consumers that presently have a diet prescribed to them by a doctor, or that have to make extreme changes from their typical routine, should get a consultation before beginning this regimen.