Dr. Andrew Weil: Keto Diets Are Not "A Healthy Way to Eat", Ketosis is Abnormal Starvation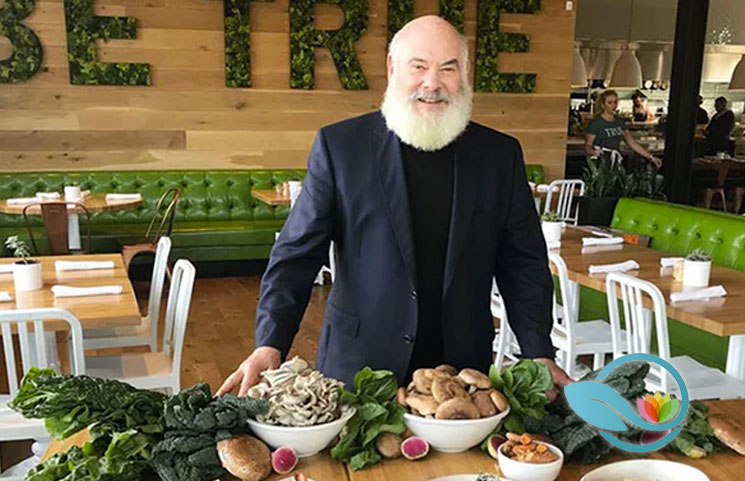 - ad -

Dr. Andrew Weil has co-founded a new restaurant that helps with reducing inflammation.
In an interview with People, the doctor/author described the issues surrounding the popular ketogenic diet.
Dr. Andrew Weil is a best-selling author, as well as a doctor of integrative medicine, so his opinion holds some weight in the health industry. As popular as the ketogenic diet has become, it appears that the doctor does not think that this diet should realistically be perpetuating.
According to an article from People, Dr. Weil stated that this diet is more of "a fad" than anything else, adding that he doesn't see it having a very long life in the health community. He added a rather bold statement about the eating regimen –
"I don't think it's a healthy way to eat for a length of time."
The discussion with People continues during an event for True Food Kitchen, which Dr. Weil had a hand in co-founding. The restaurant's menu focuses on a diet that the doctor developed to reduce inflammation in the body.
Ketosis naturally occurs in the body when the digestive system has no glucose that it can use for energy. Instead, it burns fat for that energy supply, due to creating an "abnormal state," Dr. Weil says. In fact, he adds that ketosis is "a starvation state," since the body has absolutely no carbohydrates to source from. Dr. Weil does not support eliminating "a whole macronutrient" from the diet, adding that the participant puts their body at risk "of getting serious deficiencies."
Carbohydrates are not inherently bad or unhealthy for the body. Consumers have been led to believe that all carbs are detrimental to their weight, but there is a difference between carbs that are good for the body, and carbs that damage it. Dr. Weil states that consumers should focus instead on educating themselves about the difference between these two types of carbohydrates, allowing consumers to keep the healthy carbohydrates as part of their daily routine.
Paleo is another popular diet that has gained momentum, encouraging participants to avoid eating beans, among other foods. Dr. Weil argues that beans are "a good source of fiber that's slow digesting." He added,
"They have protein and a lot of minerals. To say you don't eat beans because they're carbs, that's silly to me."
Still, amongst these insane restrictions, there is still a little truth. Reducing carb intake is a healthy way to lose weight, but there is a difference between balance and over-restricting the body. He told People,
"The simplest advice to people who want to lose weight is to stop eating foods made from flour and sugar."
Whole grains appear to be another issue in the health industry that consumers just don't understand. Dr. Weil explained that there are many people that believe that wheat bread is a whole grain food, which it is not. He stated, "It's basically white bread with color." Instead, Dr. Weil stated that the best foods to get the nutrients that whole grains offer are quinoa, rice, buckwheat oats, and cracked wheat.
Elaborating, Dr. Weil said,
"The starch in grains is tightly compacted and it's enclosed more or less by a fibrous hull and it has some fat in the germ. The fat slows emptying from the stomach and the bran, the coating, and it makes it hard for the digestive enzymes to get in and convert it from starch to sugar."
Based on this process, consumers that consume true whole grains are likely to have healthier blood sugar levels and will not be as likely to gain weight.
Milled grain, like flour and sugar, has a much different effect. As the body digests these substances, enzymes quickly cause starch to become sugar, raising blood sugar levels and ultimately leading to weight gain.
In the recommendation Dr. Weil makes for his anti-inflammatory food pyramid, fruits and vegetables are absolutely crucial to a healthy diet, combined with foods like whole and cracked grains, pasta al dente, and beans. He also recommends including healthy fats, fish, and shellfish. Basically, as much of this article has reiterated, balance is key.
Unfortunately, many people are under the belief that eating healthy is an "all or nothing" situation, ruining everything with one bad choice. It is hardly surprising that people who engage in these diets "don't look like they're enjoying food," as Dr. Weil says, but his goal with True Food Kitchen is to change that perspective. He does not agree that there should be a line between the foods that are good for you and the foods that taste food.
After all, this new restaurant provides an important piece of advice to consumers, even if they choose not to eat there. Consumers should work to engage in "easy changes in eating habits to avoid and counteract inflammation vs. trending weight loss diet fads that don't promote a healthy lifestyle." What changes could you make?