Joovv: Medical-Grade LED Red Light Therapy Treatment Benefits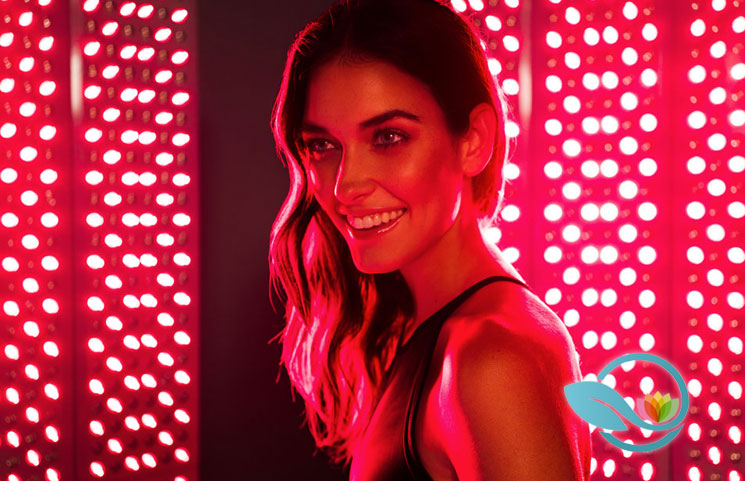 - ad -

Joovv is a company that offers red light therapy through their unique devices, providing the user with support for their muscles, skin, and weight loss goals. The products can only be purchased through the official website, starting at $295.
What is Joovv?
Red light therapy is not a new development, and there are many companies that have developed remedies around this type of therapy. It has been proven to help with issues like age spots and eczema, but going to a facility for this type of treatment can be costly, especially considering that the key to seeing results is consistency.
After noticing the benefit and this need, Melissa Strahan and Elizabeth Nelson decided to launch their own company to develop at-home remedies for consumers to get these results as well. Working with their husbands, the group collectively worked to create devices that can serve the body in multiple therapeutic ways.
With the use of Joovv products, consumers can:
Improve skin health
Increase fat loss
Improve muscle recovery
Increase testosterone levels
Reduce joint pain
Promote healthier thyroid function
Read on below to learn exactly how the Joovv light therapy works.
How It Works
According to the website, red light therapy has already been tested in many peer-reviewed clinical trials and has even been used by the professional sports industry for its natural healing. Joovv specifically uses medical-grade LEDs, pushing concentrated wavelengths into the skin and cells. There are no UV rays or excessive heat involved, so the user's body is still protected.
To get the benefits, the user will need to sit or stand near one of the devices for about 10 to 15 minutes daily, charging the cells. Optimally, the user should cover as much of their body as possible, which will give them the desired benefits all over.
The website gives a full explanation of how the red light therapy works for each benefit at https://joovv.com Products by Joovv
The Joovv products are divided up between targeted and modular devices. The targeted devices products are meant for a specific area of the body and are rather small. Users can purchase the Go for $295, and it is available at 3.75" x 5.75", small enough to go along for travel or while away from home.
The modular devices are much bigger, and consumers are left to choose from three mounting setups – a door mount, a mini stand, or both. Unlike the targeted device, the modular devices have many size options, depending on how big of a setup the user wants. Choose from:
$695 for the Mini (8.75" x 15")
$1,295 for the Solo (8.75" x 36")
$2,195 for the Duo (8.75" x 72")
$2,995 for the Max (17.5" x 51")
$3,995 for the Quad (17.5" x 72")
$5,995 for the Elite (26.25" x 72")
Consumers have the option of making payments each month until the full balance is paid. Furthermore, the company offers both a 60-day free trial and up to a two-year guarantee.
Contacting the Creators of Joovv
Even with all of the information online, consumers may find themselves with other questions that they need to address. The customer service team doesn't have a phone number, but consumers can submit a support ticket on the website at https://joovv.com/pages/contact.
The website also has a chat function that allows the user to communicate on the website, as well as a FAQ section.
Joovv Summary
Joovv offers many devices to give each consumer a customized approach to this kind of therapy. With so many sizes, consumers can figure out what their needs are and what they want to do with the devices. The devices come with mounts as well, which means consumers will not have to seek out a setup that is compatible.