doTERRA Essential Oils: Healthy Product Line Full Of Beneficial Effects?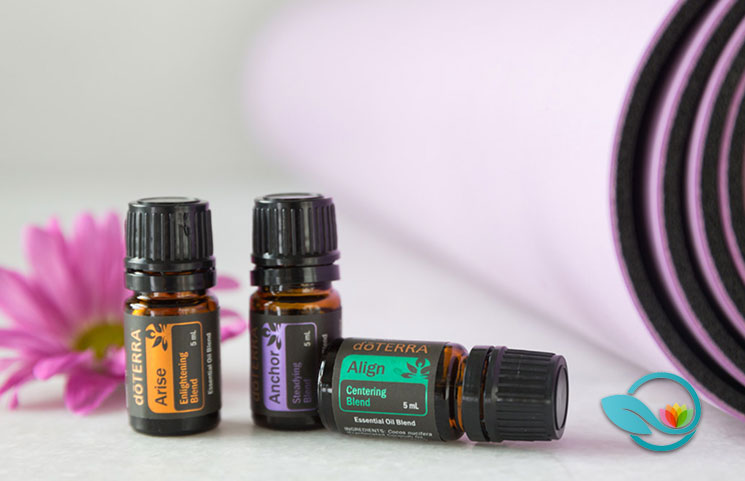 - ad -

Our current lifestyle has accelerated the rise of different health problems. In the quest of finding the healthiest options by researching alternative ways of preventing and healing some of these health problems, different essential oil brands have surfaced. Essential oils are naturally occurring concentrated liquids that are extracted from different parts of a plant. There are different methods employed to extract these oils with distillation and expression being the most common techniques.
Essential oils alleviate diseases naturally. They are an integral part of several beauty and self-care regimes. They surpass the use of synthetic remedies due to their many therapeutic and medicinal benefits. Some of the common health benefits that you gain by using essential oils include: stimulating digestion, promoting relaxation, balancing weight, promoting healthy skin, alleviating pain, overcoming insomnia and reducing stress.
It is for this reason that different brands have ventured into production of essential oils. It can be frustrating and overwhelming, especially for a first-time user, to pick the best essential oil brands. You will be confused on what essential oil brand to purchase with different sites having conflicting information. Quality, cost, reputation, purity, intended purpose and services offered are some of the top factors to consider when choosing the right brand.
doTERRA is one of the brands that is a favorite among many essential oils users due to its quality products that suit their budget, needs and preferences. New to the essential oil world or not, you have probably heard of doTERRA. This post will tell you why doTERRA is the best essential oil brand on the market.
What is DoTERRA?
doTERRA began operations in 2008, and it has swiftly grown to attain top status in the industry. It guarantees its customers 100% potency and purity from their distinctive Certified Pure Therapeutic-Grade (CPTG) testing and low-heat distillation methods. CPTG process is a registered quality protocol meant to ensure the quality of the essential oil. With around 120 items, this brand has a wide range of certified pure therapeutic-grade products.
DoTERRA is unique in that it offers both essential that people are already familiar with, and essential oils that they have concocted for various results. As the company has evolved, they have created other products that use essential oils for non-therapeutic purposes, like ways to clean the home. The company was founded in 2008 and has grown exponentially since then.
The name "DoTERRA" is derived from Latin, which is interpreted to mean "gift of the earth." As they develop their products, they focus on providing the purest remedies possible, delivering them to over 5 million customers and Wellness Advocates, who are essentially sales representatives.
In addition to their business, the company is responsible for launching the doTERRA Healing Hands Foundation. This nonprofit organization provides tools and resources to the communities that they source from to offer education, healthcare access, and to fight against human trafficking.
What Makes doTERRA The Best Essential Oil Brand?
It is worth mentioning that doTERRA products have zero socio-economic boundaries. The brand is popular among the younger demographic thanks to its attractive marketing techniques. The company uses innovative technology in its operations and reviews their methods regularly to improve distillation methods. The brand partners with top scientists and health institutions to advance the research on essential oils. If you feel dissatisfied with any product from doTERRA, you can be given a 100% refund on returns. The returns are subject to reasonable terms and conditions. They also offer 100% credit on a future purchase. They are devoted to providing superior quality products and exceptional customer service.
8 Reasons That Make DoTERRA Stand Out
Certified Pure Therapeutic Grade (CPTG) Quality Testing
The purity of an essential oil determines its effectiveness. Using essential oils that are not pure can provoke irritation, sickness, and other adverse effects. Such oils can contain heavy metals, germs, and adulterants. doTERRA's CPTG's rating ensures that you get nothing but the best. If you are a seasoned essential oils user, you will instantaneously identify doTERRA's superior quality standard for purely effective and naturally safe product. The rating certifies that their products are 100% pure essential oil extracts.
doTERRA performs 7 types of testing that are done on every batch of essential oil by an independent Third Party University. The tests begin immediately after distillation. They are Gas Chromatography, Microbial, spectrometry, organoleptic, chirality, Fourier Transform Infrared Spectroscopy, heavy metal and isotopic testing. The result is a pure, consistent and reliable essential oil.
Size, Packaging, And Price
doTERRA is available in over 42 single essential oils and over 19 blends that have distinct wellness applications. Packaging comes in either 15ml or 5ml bottle. Packaging undergoes a series of tests to guarantee a long and effective shelf-life. The company designs user-friendly packaging to enable easy application. Price is dependent on packaging with an introductory kit costing an affordable $23. They have the lowest price in the industry compared to other pure best essential oil brands in the market. doTERRA has the right balance of the highest quality products and competitive pricing.
Health Benefits
doTERRA is formulated centered on a comprehensive wellness philosophy. They use ingredients that are free from chemical residues, contaminants and pesticides. It has pure and natural aromatic compounds extracted from plants. The bottom line is that they work, which is one of the reasons that has made them grow into one of the world's largest essential oil brand in the world.
Experience And Reputation
Having been in the essential oils industry for 10 years, doTERRA has amassed experience over the years. The brand has been in business long enough and over that time, they have served thousands of satisfied customers. The executives come from a diverse background with immense knowledge in various industries. Their ethical reputation and good relationship with their customers have earned them several repeat clients. Many health professionals highly recommend this brand's products due to their high quality and effectiveness.
Customer Interactions
doTERRA always keeps its customers up to date on the latest blends, carrier oils, promotions and new products. They offer their clients newsletters and recourse websites to give them all the information they may require. It is easy accessing more information on their products and the latest entrants. Their website is also easy to navigate.
Sourcing For Supreme Potency –Tested Pure Ingredients
The sourcing process of doTERRA is what gives the brand the edge over its competitors. Their oils are sourced from various parts of the world. The ingredients are extracted from the right species, environment and the right part of the plant. They are also extracted at the right period, and distillation is done under the right conditions. They undergo testing to ensure that they have the correct chemical compounds.
doTERRA performs chemical analysis in the different locations where the plants are grown traditionally. They then choose the location that showcases the best chemical compounds. Some brands get away with claiming that they are pure in spite of mixing lesser quality oils with the more pricey oils. doTERRA essential oils are certified not to have any fillers added to them which makes them much stronger and more effective.
Reward System
doTERRA offers wholesale incentives and reward programs for their best sellers and users. You can earn points that can be used to buy or exchange their products. The brand also offers random free products with any qualifying purchase. This implies that even if you are not part of the reward system, you are not completely left out. You get up to 30% back in free product on each order. You also get the cost of shipping back in free essential oil products on LRP orders. For sellers, the more you sell, the more the perks and freebies you get. The brand ensures that there is always a new and interesting thing to cash the points in for.
Co-Impact Sourcing
This is a noble venture by doTERRA that is meant to impact the lives of the people who contribute to the production process. These individuals are the farmers, harvesters and distillers from over 40 countries. The brand offers farmers a fair price in exchange for higher quality products. This ensures that the essential oils are of the highest quality which in turn maintains their medicinal quality while helping the world in the process. The sourcing provides reliable income to small-scale farmers and long-term and mutually beneficial supplier partnerships. doTERRA is also involved with many charitable projects that range from building schools to sponsoring existing medical clinics.
Essential Oils from doTERRA
DoTERRA provides a wide array of essential oil products, with plenty of familiar formulas, as well as some proprietary blends and specialized lines. With three pages of single essential oils, consumers can purchase remedies like:
Basil ($32)
Bergamot ($40)
Blue Tansy ($113.33)
Cardamom ($34.67)
Cedarwood ($17.33)
Clary Sage ($48.67)
Coriander ($33.33)
The proprietary blends from doTERRA combine the essential oils that work well together for different benefits. For example, Calmer ($25.33) is meant to help the user relax to go to sleep, combining the support of lavender, canaga, buddha wood, and roman chamomile with a sweet and woody scent. DigestZen ($44), on the other hand, is used to help with an upset stomach and reduce gas, thanks to the use of anise seed, peppermint plant, caraway seed, fennel seed, and other essential oils.
DoTERRA also offers the On Guard and Breathe product lines. On Guard provides household products, like cleaners and hand soaps. Breathe is meant for consumers with respiratory issues, though they are not a substitute for medical assistance.
Other doTERRA products
The rest of the doTERRA products involve products that help to amplify the effect of essential oils in the home, or that nourish the skin, hair, and body. Consumers that want to provide their entire home with the support of essential oils can get a diffuser, creating a balanced therapeutic effect on the entire household.
Since the remedies available can be used for general soothing, the company has also come up with skincare products that include essential oils as well. Some of the items are spa products that are meant to relax the body, while the HD Clear skincare line is meant to nourish the complexion.
Purchasing from doTERRA
To order products from doTERRA as a customer, there are two options – buy online or through a Wellness Advocate. When purchasing directly through the website, all remedies are subject to the retail cost.
Wellness Advocates are provided with a wholesale price, giving them a discount on the products. It also gives the sales representatives control of promotional sales. If there are any purchases that customers may want to return or get help with, the Wellness Advocates are the easiest source of information.
Contacting doTERRA
Most of the communication about the DoTERRA products must be done with a sales representative in person. However, if there are other inquiries, consumers can use the Chat function on the website to communicate with someone at the company.
If the user prefers to speak with a representative over the phone, they can call 800-411-8151 on weekdays from 8:00am to 8:00pm MST and on Saturday from 9:00am to 2:00pm MST. Questions can also be emailed to [email protected]
doTERRA Essential Oils Conclusion
The doTERRA brand is well known in the United States, already holding a major presence in the natural holistic side of the health industry. There are remedies for nearly every ailment that consumers can think of, and the purity and natural support makes it easy to use many of the remedies on children as well, though it is important to check the label first.
To educate consumers on the benefits that essential oils have to offer, check the Events section of the website for the upcoming conventions and tours.